23 Nov 2022 06:00

The federal government wants to relieve private households and smaller companies retrospectively from January with the planned gas and electricity price brake. So far, it has been clear that there will be relief from March 2023 to spring 2024. Financing will probably come from new federal debt.
According to its own information, the federal government wants to cushion the rising energy costs and the "heaviest consequences" for consumers and companies with price brakes for gas and electricity. As can be seen from a draft law presented on Tuesday by the Chancellery, the Ministry of Finance and the Ministry of Economics, January and February 2023 should now also be covered here.
Like the news agency dpa reported, the planned gas and electricity price brake for private households and small and medium-sized companies should also retrospectively include the winter months mentioned.
In a first step, the Bundestag and Bundesrat decided on a December one-off payment. From the point of view of an expert commission set up by the federal government with representatives from business associations, trade unions and scientists, this should bridge the period until the gas price brake takes effect. Still, there has been a lot of criticism that there is a "winter gap". The prime ministers of the federal states had pushed for the price brakes to be brought forward. The federal government is now addressing this.
Specifically, the plan for the gas price brake is to limit the gas price for private households and small and medium-sized companies to 12 cents gross per kilowatt hour from March 2023 to April 2024, for 80 percent of the annual consumption of the previous year. According to information from government circles, the following should apply to all those who are already paying more: the monthly deductions are falling, and those who also save energy can get money back with the annual statement.
In March, the relief amounts for January and February 2023 should also be credited retrospectively – this means that in March there should be a triple relief.
A gas price brake is also planned for industry, starting in January. Large consumers should receive a guaranteed price of 7 cents per kilowatt hour net for 70 percent of their previous consumption. The relief for industry is loud dpa subject to conditions. In principle, no dividends may be paid during the period of the stabilization measure, according to the draft.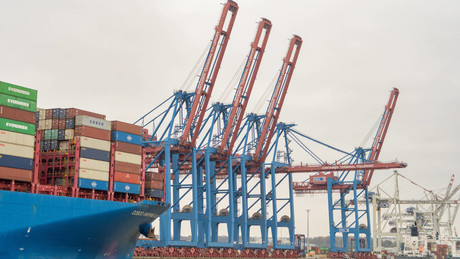 District heating customers should get 80 percent of their consumption forecast for September 2022 at a guaranteed gross energy price of 9.5 cents per kilowatt hour. The contractually agreed price should apply to consumption above these quotas. Household customers also continued to benefit from the reduction in VAT on gas.
With the electricity price brake, households and small companies should get a basic quota of 80 percent of the previous consumption for a gross price of 40 cents per kilowatt hour. Companies with high power consumption should receive 70 percent of their current power consumption at a guaranteed net working price of 13 cents, plus taxes, levies and levies. The new, high market price for electricity applies to every kilowatt hour that is additionally consumed. This should give companies a strong incentive to save electricity.
By far the largest part of the energy price brakes is to be financed via a "defensive umbrella" with a volume of up to 200 billion euros. The federal government is incurring new debts.
more on the subject – Professor warns: Companies could leave Europe due to the uncertainty
(dpa/rt)
By blocking RT, the EU aims to silence a critical, non-pro-Western source of information. And not only with regard to the Ukraine war. Access to our website has been made more difficult, several social media have blocked our accounts. It is now up to all of us whether journalism beyond mainstream narratives can continue to be pursued in Germany and the EU. If you like our articles, feel free to share them wherever you are active. It's possible because the EU hasn't banned our work or reading and sharing our articles. Note: However, with the amendment of the "Audiovisual Media Service Act" on April 13, Austria introduced a change in this regard, which may also affect private individuals. That's why we ask you not to share our posts on social media in Austria until the situation has been clarified.
Source: RT
Disclaimer: If you need to update/edit/remove this news or article then please contact our support team
Learn more