23 Nov 2022 18:37

By Bernhard Loyen
A public dialogue with citizens sounds good, it should suggest closeness to the citizens. Politicians face the real needs and fears of specific people. No survey groups or study participants. No commenting on stats. On November 21, the city of Zwickau in Saxony invited the incumbent prime minister, Michael Kretschmer (CDU), to a meeting. Of the MDR provides information on the reasons why a politician is rarely close to the citizenry:
"Saxony's Prime Minister Kretschmer tours town meetings and inns. Most recently he was at a demonstration against energy prices. Now he invited residents from Zwickau to discuss with him."
Questions could be asked. Wasn't discussed. A MDR-Contribution summarizes the topics of the evening, provides examples of questions and answers from the event. However, he omits a crucial statement. The broadcaster does the same TV West Saxony in his post so. In addition to Kretschmer, Mayor Constance Arndt (voter association "Citizens for Zwickau") and District Administrator Carsten Michaelis (CDU) are present in the citizens' hall. There is another post by Radio Zwickau. Apart from that, no articles or reports from this evening can be researched in the public media. The same goes for the Southgerman newspaperthe FAZthe picturethe mirror or the time. Nothing to report?
At the beginning, the energy crisis as well as the sanctions against Russia form the red thread of the evening. The Prime Minister explains the foreseeable political sanctions plans from spring of this year in Berlin and the concerns he, Kretschmer, expressed at the time and the resulting counter-criticism (min. 13:16):
"If I'm convinced of something, then in a democracy it's probably the case that you can say it. And isn't it better to say it on the day when the matter can still be shaped than later, I say ' come today and say, it would have been better if you hadn't done it."
Please note this argumentative logic. The hall is silent and listens. The question of an outpatient nurse then steers the round to the topic of Corona. She criticizes the regulation and duration of facility-related compulsory vaccination. Kretschmer explains to the citizen that in February of this year he unsuccessfully tried to convince Health Minister Karl Lauterbach to end the regulation prematurely. He then confirms that the facility-related vaccination requirement expires at the end of the year. His attempts at explanations are adventurous. He would have agreed to compulsory vaccination in December 2021 for the following reasons (min. 53:05):
"We had a completely different variant. It was such that it was very contagious, that it also had a severe course, and that the vaccination with the omicron variant massively blocked transmission."
Kretschmer is then confused, no one interrupts or contradicts him. He corrects himself. In November, the Delta variant was primarily the problem. Then Omikron came, and from then on vaccination became obsolete because "you were no longer protected in terms of transmissibility". The hall is silent. Kretschmer tells of experiences from the winter of 2020, where he was confronted with corona deaths and coffins. Then follows the statement of the evening, related to a nationwide social crisis, which also became a stressful and outstanding event for many people due to the statements and actions of the politician Michael Kretschmer (min. 54:49):
"It was necessary, at least in these two winters (2020 and 2021), to act consistently. It was not necessary (…) to close these schools, to close kindergartens. The federal emergency brake was not necessary. There are very , a lot of injustice happened. A lot of decisions that you would make differently today. You just have to put it like that."
Do you just have to say it like that? Simply that way? The hall is silent and listens. Does it still happen, the apology of the power politician, also people and fellow citizens Michael Kretschmer? Before the following quote, a few memories of Saxon realities, representative of a mood throughout the country. On March 20, 2020, the Kretschmer government issued the following regulations:
The general decree of March 18, 2020 will be further tightened. The shops and facilities that now have to be closed now also include bathing establishments, hairdressers, hardware stores and garden centers.
From March 22, 2020, gatherings of people can be punished with a prison sentence of up to two years. This is to prevent groups of people from gathering in parks or other public places.
In addition, there is a decreed ban on visiting hospitals and health facilities, old people's and nursing homes as well as hospices. Then, in May 2020, Kretschmer's following, now legendary expression:
"No one in Germany is vaccinated against their will. The claim that those who do not get vaccinated lose their basic rights is absurd and malicious. Let's counter fake news and conspiracy theories together."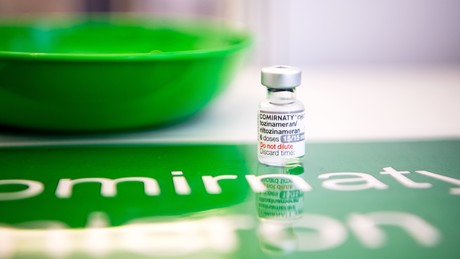 In December 2020, Kretschmer considered a "reversal of attitude among large parts of the population" to be essential. According to an article at the time, it had become clear to him "that completely different, very clear, authoritarian measures by the state were now necessary". Finally, a statement from the year 2022 follows from many possible examples. The Prime Minister still knows in January:
"Being against protective measures is no reason to take to the streets (…) Unfortunately, trying to present the situation differently with arguments often tends to strengthen opinions."
To put it more precisely, he even goes as far as arguing:
"I would understand if people took to the streets and shouted, 'We need more vaccine! We need more medicine!' That would be one reason. Being against protective measures that save lives is not one."
In November 2022 it can be proven: The vaccination is far from the peak effectiveness that is mostly rumored and promised in the media. Large parts of society, especially in childhood and adolescence, will still need years to mentally and physically process this past time. The consequences of the lockdown measures affect young and old. Economically and in terms of health. The post-corona measure syndrome does not yet want to be recognized by society.
A good ten months later, a responsible politician has now made a mental about-turn by more than 180 degrees. The quote of the evening goes even further:
"And you can't undo that now, but you can talk about it openly. And you can try to live a little further now. Not to make these mistakes anymore and maybe not to offset each other like that."
The questioner recognizes contradictions and interjects the subject of conditional vaccination effectiveness. Kretschmer ends this round of questions by pointing out that he has been vaccinated four times out of conviction, hence the wrong contact person.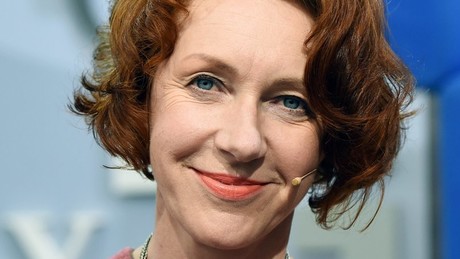 Jens Spahn currently wants to sell his unbelievable about-face of supposed knowledge values ​​purely by marketing his book: "We will have to forgive each other a lot: How the pandemic has changed us – and what it teaches us for the future. Inside views of a crisis." What prompted Michael Kretschmer to make his statement on the evening of November 21 can only be guessed at. Mr. Spahn gets attention. Not Mr. Kretschmer. Because he's not on any advertising Tingel Tangel talk show tour in the evening program of ARD and ZDF had spoken, but only in the East German provinces?
At the beginning of the event, Kretschmer let it be known that, in his opinion, if someone is "convinced of something", "then in a democracy it's probably the case that you can say it out loud". Did that apply to all citizens of this country in the Corona crisis? Because it would not be good for cohesion, says Kretschmer, if "later, let me say today, to come and say, well, it would have been better if you hadn't done it". And now?
The review of the collection of quotes recently published by Rubikon-Verlag: "May the entire republic point a finger at you", original texts of media and political statements made to citizens critical of measures and vaccinations from the years 2020 to 2022 Berlin newspaper the headline: "Yes, there was Corona injustice: but can you say that in a less twitchy way?" The editorial team explains the article Berlin newspaper:
"The editors of the Berliner Zeitung want to deal with the topic of Corona and the social consequences for society (…) Since he believes he has to fear consequences for his work, he (the guest author) asked us that his criticism should be exceptional may appear anonymously under a pseudonym."
It impresses and irritates so much in these times. So Kretschmer hopes that "perhaps not so mutually offsetting (everything)". Instead, rather repress or rather forgive each other? Sponge over it and the view ahead? But who has to meet whom here? Thousands and thousands of relationships, both friendly and family, have been destroyed. In retrospect as well as in the immediate present. Reflective discussions are apparently avoided. The majority continue to be denied and denied by the "Witnesses of Corona", as the journalist Mathias Bröckers likes to call this group.
It is therefore becoming clear that the important work to come to terms with this social crisis from 2020 to 2022 is only beginning very hesitantly. It is not yet really recognized, desired and supported by the media.
Prime Minister Kretschmer admits that the corona measures were not necessary and last but not least he mentions that you shouldn't calculate everything against each other…😳😳😳 pic.twitter.com/FkEEMB3rLo

— GeorgeOrwell3 (@george_orwell3) November 22, 2022
more on the subject – Post-factual moralism – or how the government reinterprets reality
RT DE strives for a broad range of opinions. Guest posts and opinion pieces do not have to reflect the editor's point of view.

By blocking RT, the EU aims to silence a critical, non-pro-Western source of information. And not only with regard to the Ukraine war. Access to our website has been made more difficult, several social media have blocked our accounts. It is now up to all of us whether journalism beyond mainstream narratives can continue to be pursued in Germany and the EU. If you like our articles, feel free to share them wherever you are active. It's possible because the EU hasn't banned our work or reading and sharing our articles. Note: However, with the amendment of the "Audiovisual Media Service Act" on April 13, Austria introduced a change in this regard, which may also affect private individuals. That's why we ask you not to share our posts on social media in Austria until the situation has been clarified.
Source: RT
Disclaimer: If you need to update/edit/remove this news or article then please contact our support team
Learn more
Add Then24 to your Google news feed.