23 Nov 2022 7:56 pm

A good three weeks after President Jair Bolsonaro was voted out of office in Brazil, his party wants some of the votes cast to be declared invalid. Accordingly, they question the reliability of the electronic voting machines.
Brazilian President Jair Bolsonaro's lawyers have asked the country's electoral authority to void all votes cast on more than half of the electronic voting machines in the second round. Bolsonaro suffered a narrow defeat in the runoff against former President Luiz Inácio Lula da Silva.
Bolsonaro's party now doubts that all electronic ballot boxes are working properly. In a submission to the Supreme Electoral Court on Tuesday, Bolsonaro's Liberal Party (PL) questioned the results of the Oct. 30 runoff election, claiming there was "irreparable non-compliance with regulations due to malfunctions." The PL claimed that nearly 280,000 older-model voting machines had their identification numbers missing from their internal logs.
Former President Luiz Inácio Lula da Silva won the October 30 runoff by a narrow margin. The left-wing politician, known to many Brazilians simply as "Lula," was officially declared the winner by a slim 50.9 percent margin over incumbent Bolsonaro's 49.1 percent.
So far, Bolsonaro has not explicitly acknowledged his defeat. Lula is scheduled to take office on January 1, 2023. However, if all the votes in question were to be voided, Bolsonaro would win re-election with 51 percent of the remaining valid votes. This was explained by Marcelo de Bessa, the lawyer who filed the complaint.
The Supreme Electoral Court noted that the same voting machines were used in the first round of the election, in which Bolsonaro's party outperformed all competitors in both chambers of Congress. The court gave Bolsonaro's allies 24 hours to submit a full review of both ballots.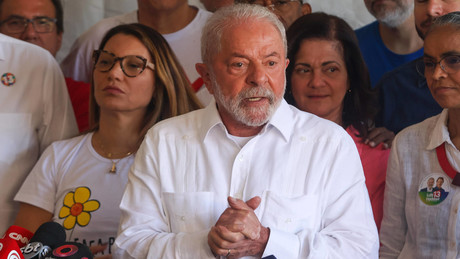 In the run-up to the election, Bolsonaro had repeatedly claimed that Brazil's electronic voting system was vulnerable to fraud. He also accused the electoral authorities of favoring Lula. His criticism appears to echo statements made by former US President Donald Trump, with whom he is on friendly terms, and who has repeatedly claimed that the 2020 US election was stolen from him.
Bolsonaro's refusal to officially concede defeat sparked chaotic protests across Brazil earlier this month. The protesters have called for a military takeover of government and an investigation into the country's electronic voting system.
After several days, Bolsonaro then urged his supporters not to block federal highways, as doing so would only undermine their movement's legitimacy. Instead, he appealed to them to gather in squares and other appropriate places. At the same time, he said such protests were "very welcome" and "part of our democracy".
more on the subject – Protests after presidential elections in Brazil: car drives into street blockade by Bolsonaro supporters
By blocking RT, the EU aims to silence a critical, non-pro-Western source of information. And not only with regard to the Ukraine war. Access to our website has been made more difficult, several social media have blocked our accounts. It is now up to all of us whether journalism beyond mainstream narratives can continue to be pursued in Germany and the EU. If you like our articles, feel free to share them wherever you are active. This is possible because the EU has not banned our work or reading and sharing our articles. Note: However, with the amendment of the "Audiovisual Media Service Act" on April 13, Austria introduced a change in this regard, which may also affect private individuals. That's why we ask you not to share our posts on social media in Austria until the situation has been clarified.
Source: RT
Disclaimer: If you need to update/edit/remove this news or article then please contact our support team
Learn more