It's the tournament of the year: The World Cup in Qatar divides opinions – and yet it captivates everyone. The soccer World Cup starts on November 20th. And of course all the games run World Cup 2022 on TV and live stream.
Most of the games World Cup 2022 on TV and live stream is available on ARD and ZDF. For others, a subscription is required. You can find out here what is shown on free TV and what is on the live stream.
World Cup 2022 on TV and live stream: all games? Only with subscription
Three providers share the rights to the World Cup in Qatar. ARD and ZDF traditionally broadcast most games "alternately". However, all exclusive rights are again held by MagentaTV.
Telekom's streaming service will show all the games – 16 of them will even run exclusively on "MagentaTV". A subscription is required for this. We'll tell you here which games and what the costs are at the 2022 World Cup.
Opening game on November 20 live on ZDF
The starting signal will be given in Qatar on November 20th. The World Cup begins with the opening match between Qatar and Ecuador – and the whole world is watching.
So much in advance: If you want to see all international matches at the World Cup, you can't avoid a MagentaTV subscription. Of the 64 games, "only" 48 will be shown on ARD and ZDF and thus on free TV.
World Cup 2022: MagentaTV shows 16 games only for subscribers
For the other 16 you need access to MagentaTV. Among them are also prominent games. In addition to twelve group games, there are also two round of 16, a quarter-final and the game for third place exclusively on the streaming service.
Telekom must not hide an international match of Germany's national team behind the payment barrier. According to the law, they are "of considerable social importance" and must be shown on free-to-air television. This is regulated by the Interstate Broadcasting Agreement. The same applies to the opening game, the two semi-finals and the final of every World Cup and European Championship.
MagentaTV: World Cup access costs 10 euros
And how much does the MagentaTV subscription cost? The price is 10 euros per month if you want to cancel after the 2022 World Cup. It gets cheaper with an annual subscription. There are also ways to combine the offer with subscriptions to RTL+, Netflix and Co. The prices can be viewed on the Telekom website.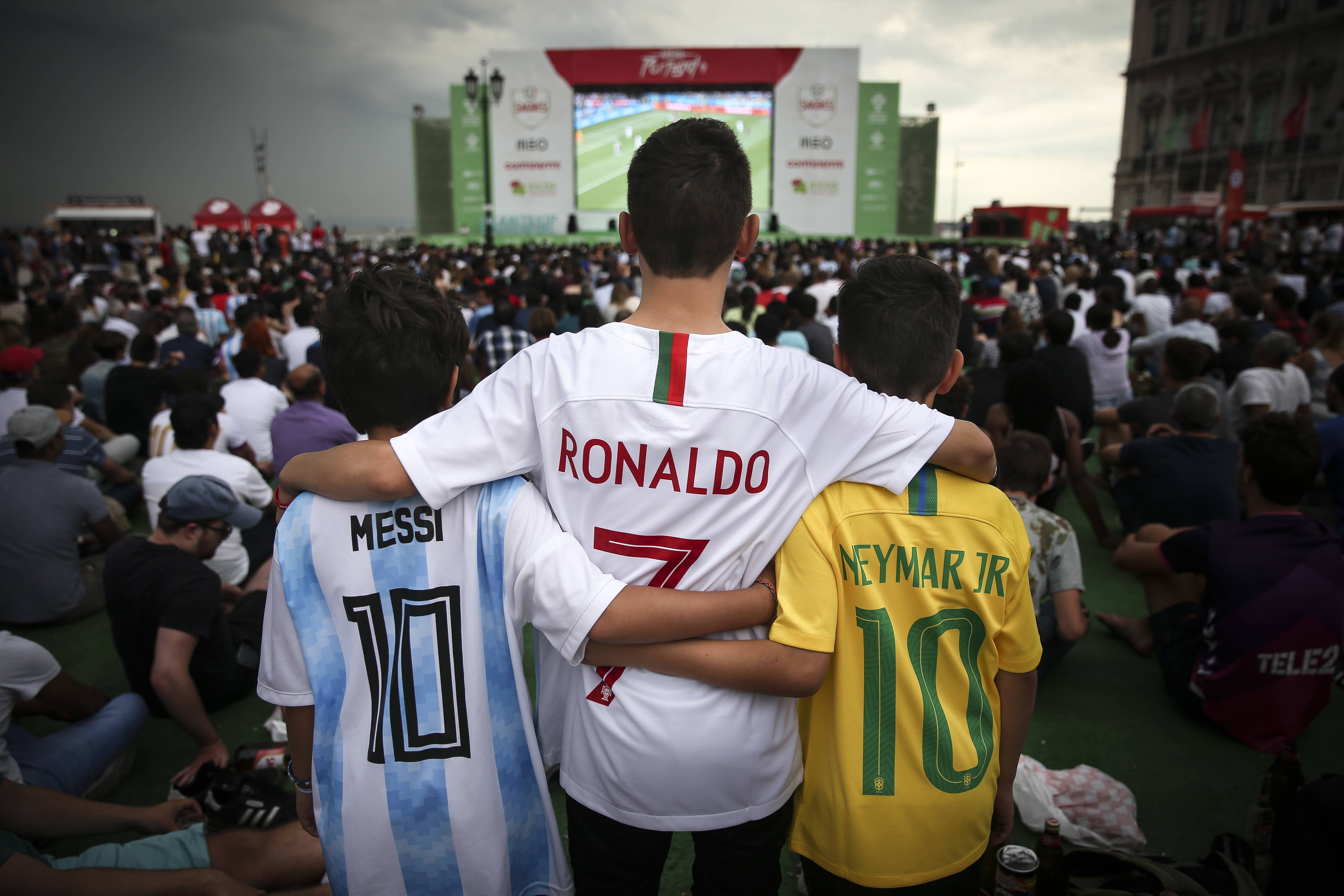 However, MagentaTV also has a lot of staff to cover the costs. Wolff Fuss will comment on the international matches, Johannes B. Kerner is available as moderator and has Michael Ballack, a world star, as an expert at his side.
ARD sports show and "ZDF Sport extra" show 48 games live
The public broadcasters are at the World Cup with their tried and tested successful formats. The ARD shows their games in the sports show, the ZDF starts again as "ZDF Sport extra". The programs can not only be seen on linear free TV, but also as live streams in the respective media libraries.
---
More:
---
The most famous faces in the ARD sports show are Esther Sedlaczek, Alexander Bommes and Jessy Wellmer. Sport studio moderators like Kathrin Müller-Hohenstein and Jochen Breyer are in front of the camera on ZDF.
Who shows what? Matchday 1 at a glance:
Qatar 0-2 Ecuador
England 6-2 Iran
Senegal 0-2 Netherlands
USA 1-1 Wales
Argentina – Saudi Arabia (November 22, 11 a.m.): MagentaTV
Denmark – Tunisia (2 p.m.): ZDF
Mexico – Poland (5 p.m.): ZDF
France – Australia (8 p.m.): ZDF
Morocco – Croatia (November 23, 11 a.m.): ARD
Germany – Japan (2 p.m.): ARD
Spain – Costa Rica (5 p.m.): ARD
Belgium – Canada (8 p.m.): ARD
Switzerland – Cameroon (November 24, 11 a.m.): MagentaTV
Uruguay – South Korea (2 p.m.): ZDF
Portugal – Ghana (5 p.m.): ZDF
Brazil – Serbia (8 p.m.): ZDF
It has not yet been decided who will show the two semifinals. The finale in Lusail (December 18, 4 p.m.) will show Das Erste. In contrast to the qualification, DAZN has no live broadcast rights to the final round. After all: You can watch the highlights on the streaming service. Sky is also not allowed to show games from the 2022 World Cup.
Source: Derwesten
Disclaimer: If you need to update/edit/remove this news or article then please contact our support team
Learn more