22 Nov 2022 21:23

At the weekend, Trump special counsel Jack Smith, appointed by US Attorney General Merrick Garland, officially took over the direction of the ongoing investigation into the secret service documents confiscated from the private residence of former US President Donald Trump and also into the so-called Capitol storming of January 6, 2021. This is reported by the US news channel CNN referring to a letter from the Justice Department to the federal appeals court in Washington involved in the case, which is available to the broadcaster. The documents submitted show that Smith had already been briefed by Garland and had taken his oath of office.
Smith, who is tasked with deciding whether to bring charges against the former US President, is a Harvard graduate with a wealth of experience dealing with political investigations. He began his career in the 1990s as a prosecutor in the Manhattan District Attorney's office, New York. A short time later he moved to the US Department of Justice. There, according to his biography, he held a number of supervisory positions and worked on cases, many of which involved public corruption.
From 2008 the lawyer worked at the International Criminal Court in The Hague. In his position as investigative coordinator, he initially oversaw any investigations into "foreign government officials and militias for war crimes, crimes against humanity and genocide." In 2015 he moved back to the USA. As chief of the Department of Public Integrity at the US Department of Justice, he was responsible for corruption cases across the country. In early 2018, he finally returned to The Hague, where he spent almost five years as chief prosecutor of the Special Court, focusing on the investigation of war crimes in Kosovo.
"Throughout his career, Jack Smith has built a reputation as an impartial and resolute prosecutor who leads his teams with the energy and focus to follow the facts wherever they lead," Garland said of his new special counsel when the personnel was announced on Friday became public. Smith himself is currently in the Netherlands following an injury sustained in a fall from his bike. He will therefore initially conduct the investigations remotely in his home office. Both Smith and Garland pledged that this would not affect the investigations.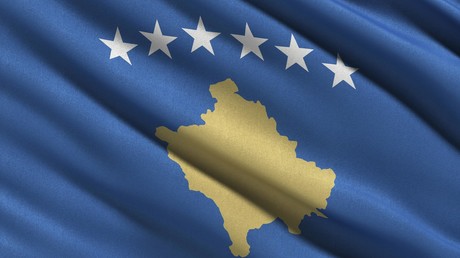 So should Smith according to the CNN For example, from the Netherlands, they have been reviewing the months-long legal battle between the Justice Department and Trump's attorneys over the classified government documents seized in the FBI's August 8 search of Mar-a-Lago. "Special Counsel Smith has reviewed the documents in this litigation and agrees with all of the arguments set forth in the briefs and discussed at the hearing in this case," the appeals court written statement said. "Smith's name will appear on future briefs filed on all matters related to his appointment."
The formal announcement of Smith's appointment comes ahead of the hearing on the legality of a Circuit Court-appointed special counsel who is currently investigating whether the documents seized at Trump's Florida home can be used in the criminal investigation. The ministry objected. A final decision from the court is expected later this week.
Despite Smith's experience with difficult cases, his new post should challenge him like no other office before. For one thing, his work is legally complex. In addition, from now on he will be in the limelight and, given the political sensitivity of his work, will also be exposed to various attacks from the Trump camp. Trump himself spoke up on Friday. The US Department of Justice's decision to appoint a special counsel was "political" and "unfair," he told the broadcaster Fox News:
"I hope Republicans have the courage to fight back."
However, the former president does not appear to be entirely wrong in his assertion. From the moment Garland was sworn in as US Attorney General, the lawyer did his best to transform the US Justice Department into a zealous political body. More than once has he used his immense powers to protect President Biden and punish his opponents. Garland's appointment of a special counsel to oversee the Justice Department's investigation into Trump is further evidence of this.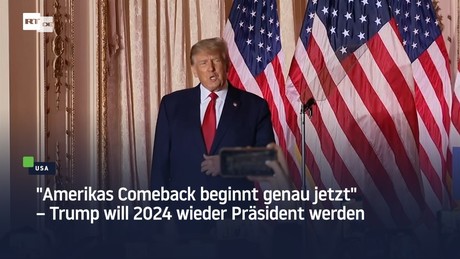 US Government regulations provide that a Special Representative is appointed whenever a conflict of interest exists or even appears to exist. When the US Attorney General announced on Friday that Smith would be appointed as a special prosecutor against Trump, he argued: "Based on recent developments, including the former President's announcement that he will run for President in the next election and the stated intention of the incumbent President to also run for office, I have concluded that it is in the public interest to appoint a special counsel."
At the same time, however, Garland ignores an even larger conflict of interest. As Attorney General, he is also currently leading an ongoing FBI and US Attorney's Office investigation into Hunter Biden, in which his father, US President Joe Biden, is also implicated. Supposed investigations that have so far come to nothing during Biden's presidency. In this context, the US President is suspected, among other things, of being compromised by foreign money. Dozens of millions of dollars are said to have been transferred to his son's bank accounts by foreign interest groups and governments as part of the so-called "Hunter-Biden laptop affair". In return, they are said to have received access to Joe Biden himself and any preferential treatment, for example in transactions.
Companies in China, Russia, Ukraine, Kazakhstan, Romania and several other countries have, according to those at the hacker forum 4chan published data from Hunter Biden's laptop pumped money into Biden's coffers, with Hunter's father among the expected beneficiaries. Allegedly, $30 million came from China and about $11 million from Ukraine. No one, neither the White House nor Hunter Biden himself, disputes the authenticity of the data that comes up first 4chan were posted. An extensive collection of documents and incriminating statements from one of Hunter's former business partners also prove that the US President must have known about his son's lucrative machinations.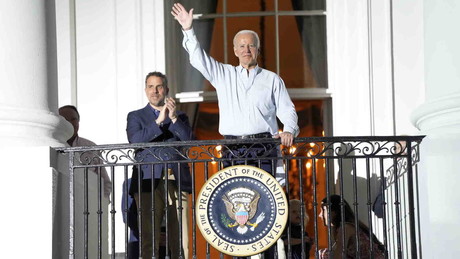 Visitor logs also show that the elder Biden repeatedly met with his son's partners during his time in the Obama administration. But business in Ukraine also raises questions. Hunter Biden held a lucrative post on the board of directors of Ukrainian gas company Burisma between 2014 and 2019, while Joe Biden was US Vice President with responsibility for Ukraine. So far, however, Garland has steadfastly refused to appoint a special representative into an investigation that could incriminate not only the US president but, according to some, himself as well. So it's probably no coincidence that Garland's announcement that he would appoint a special counsel to investigate Trump came just a day after Republicans in the US House of Representatives promised to begin hearings into the Bidens' illicit money dealings.
By January at the latest, the newly installed House Oversight Committee is likely to ask the US Treasury to produce the more than 150 Suspicious Activity Reports (SARs) showing millions of dollars were transferred from abroad to Biden accounts. US banks had reported a significant number of these transactions at the time and also informed the US Treasury Department's Financial Crimes Division. So far, however, Joe Biden has vehemently refused to voluntarily present them to members of Congress. Whether Garland will enforce these subpoenas as vigorously as he did on the January 6 committee subpoenas remains to be seen.
But Republicans in the House of Representatives are now poised to delve into those foreign deals — and how the Justice Department may have obstructed or slowed an investigation ahead of the 2020 election. While Smith's appointment as special counsel briefly helps shield Garland from claims of his department being used for political ends, his apparent turning a blind eye to the Biden case later on could prove otherwise. At least when Biden officials or Democrats refuse to provide information or testimony to Republican investigators in the House of Representatives.
More on the subject – After majority in the House of Representatives: Republicans announce investigations against Biden
By blocking RT, the EU aims to silence a critical, non-pro-Western source of information. And not only with regard to the Ukraine war. Access to our website has been made more difficult, several social media have blocked our accounts. It is now up to all of us whether journalism beyond mainstream narratives can continue to be pursued in Germany and the EU. If you like our articles, feel free to share them wherever you are active. It's possible because the EU hasn't banned our work or reading and sharing our articles. Note: However, with the amendment of the "Audiovisual Media Service Act" on April 13, Austria introduced a change in this regard, which may also affect private individuals. That's why we ask you not to share our posts on social media in Austria until the situation has been clarified.
Source: RT
Disclaimer: If you need to update/edit/remove this news or article then please contact our support team
Learn more
Add Then24 to your Google news feed.