Mexico has an obsession! Cuartos the final! After seven consecutive 1/8th finals at a World Cup, every Mexican in Qatar finally wants to reach at least the quarter finals. Gerardo Arteaga of Racing Genk gives the selection a Belgian touch. Can he also help to calm the storm around the national coach?
Gerardo Arteaga introduces Mexico

#FueraTata

More than 80 percent of Mexicans are Catholic, but Central America's largest country has another religion: football.
40,000 Mexican football fans are expected in Qatar. They will not only stand out because of their number. Mexican football fans are known for their colorful outfits, giant sombreros and Mexican wrestling masks.
"Football is experienced very passionately in Mexico", Gerardo Arteaga rubs his hands. "Football is the most important sport there and the football culture in Mexico is beautiful."
Not all fans believe in us 100 percent, but we want to convince them.
The passion is currently being cooled by many negative feelings about national coach Gerardo Martino. #FueraTata is a widely used social media hashtag. It means nothing more than "Tata outside".
The Argentinian was a trainer of Barcelona and Argentina in the past and has been leading the Mexican troops since 2019.
Irregular performances and the loss of two finals against the USA (the CONCACAF Gold Cup and the CONCACAF Nations League) have caused his popularity to plummet among ardent fans.
"Not everyone believes in us 100 percent," Gerardo Areaga continues diplomatically. "But we just want to convince the fans that Mexico can play a great World Cup."
"The whole selection feels that we can write World Cup history at this World Cup. I say it like I think it. I want to become world champion."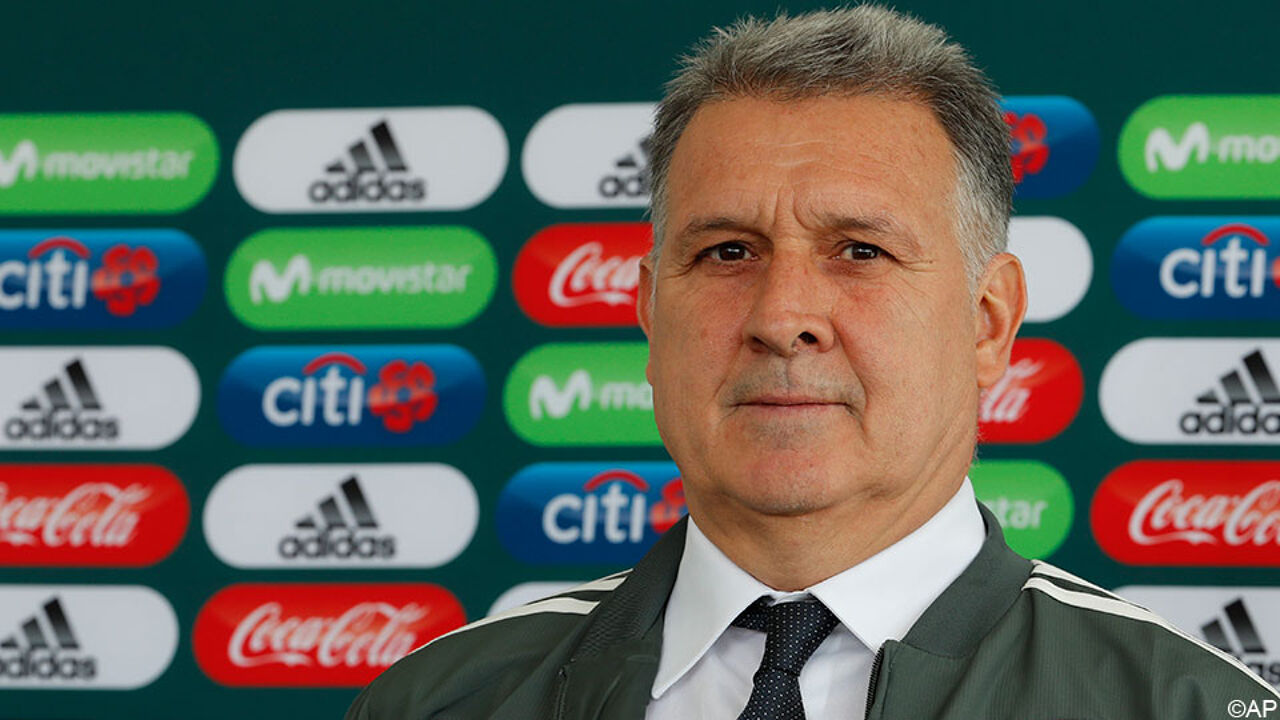 Dreaming of the quarterfinals

The first assignment for Mexico will survive a group with Argentina, Poland and Saudi Arabia. If that succeeds, the Mexican fans will close their hearts again, because then a match for the history books will follow.
In eight consecutive participations in the World Cup, the country reached the 1/8th finals as often, but never managed to play the quarter-finals afterwards. In 2018 Brazil punctured the dream.
What characterizes Mexico is that we play healthy aggressively and are ready to fight, whoever the opponent is.
The late retirement of Sevilla player Jesus Manuel Corona (nickname Tecatito) due to an injury is a line through Mexico's bill, but the selection has enough talent left. "Tecatico is one of my personal favorites," says Gerardo Arteaga.
"Together with Hirving Lozano, Hector Herrera and goalkeeper Guillerme Ochoa (ex-Standard), but what really characterizes the Mexican team is that we have a team that is healthy and aggressive. Always ready to fight whoever the opponent is."
The Racing Genk player is not sure of a basic place in Mexico, but things can go quickly at a World Cup.
"I may not be a big star within the squad, but I do consider myself an important player for my country. We don't have any outspoken stars, but we have important players in abundance."
Source: Sporza
Disclaimer: If you need to update/edit/remove this news or article then please contact our support team
Learn more