21 Nov 2022 21:17

The zeal with which Poland and other countries were trying to drag NATO into war with Russia should set alarm bells ringing for everyone. If there was ever any doubt about the threat posed by NATO, there is none now.
By Scott Knight
Last week, the world narrowly avoided a shell fire as some NATO members attempted to trigger Article 4 of the NATO treaty to confront Russia in Ukraine. This time they failed. Next time we might not be so lucky.
The recent uproar over a misguided Ukrainian surface-to-air missile that crashed on Polish soil, killing two Polish citizens, has exposed an ugly reality about today's NATO's eastern reaches: despite the reluctance of old NATO countries like that US, UK, France and Germany, the new upstarts in Eastern Europe seem intent on finding a mechanism to justify NATO intervention in Ukraine.
This drive toward total nuclear annihilation—and no one should doubt that a NATO-Russia conflict would end otherwise—should set alarm bells ringing in the halls of power throughout NATO and the rest of the world. Left to their own devices, the Russophobic elements in charge of the governments in Poland and the Baltic states behave like lemmings running towards the Ukrainian cliff, blind to their fate, believing that NATO is Russia on the battlefield can defeat.
The fervor that accompanied the Ukrainian surface-to-air missile's impact on Polish soil should serve as a stark reminder of how NATO's supposedly defensive nature could be used to fuel rather than prevent conflict.
There can be no doubt: NATO knew the missile that landed near the village of Przewodów in Poland was a Ukrainian surface-to-air missile from the moment it was launched . The airspace over Ukraine is one of the most closely monitored airspaces in the world. Without divulging sources and methodologies, suffice it to say that nothing is happening in Ukraine that is not visible in real time on a screen at NATO headquarters across Europe, including Poland. And yet: Poland considered it appropriate to summon the Russian ambassador and hand him a note of protest.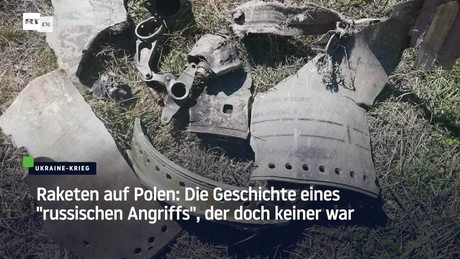 Moreover, Poland stated that it would increase its own military preparedness while considering the activation of Article 4 of the NATO treaty. Article 4 is a mechanism that allows the Alliance to discuss security threats to member states, with a view to the possible use of NATO military force to neutralize those security threats. Article 4 has been behind every NATO combat operation since its inception, from Serbia to Libya to Afghanistan.
As if on cue, Lithuanian President Gitanas Nausėda, whose country borders Poland, tweeted that "every inch of NATO territory must be defended." Czech Prime Minister Petr Fiala also took to Twitter to announce: "If Poland confirms that the missiles have hit its territory, it will mean further escalation by Russia. We stand firmly behind our allies in the EU and NATO." Estonia called the situation "worrying" and its foreign minister also tweeted: "We are in close consultation with Poland and the other allies. Estonia is ready to defend every inch of NATO territory."
While all parties agreed that there was no basis for triggering NATO's Article 5 – the Collective Defense Clause – the triggering of Article 4 was in play from the start. Poland remained adamant: the "missile attack" on Poland was clearly a crime, one that could not go unpunished. As such, under Article 4, Poland would urge "that NATO members and Poland agree on the deployment of additional anti-aircraft defences, including those in part of Ukraine's territory".
And there we have it: "including part of the territory of Ukraine."
Appearance Germany on the left side of the stage: "As an immediate reaction to the incident in Poland, we will offer to strengthen air surveillance by patrolling Polish airspace with German Eurofighters," said a spokesman for the Federal Ministry of Defense.
That was the cue for NATO Secretary General Jens Stoltenberg, who called an emergency meeting of NATO ambassadors in Brussels to discuss the incident in Poland. According to the Finnish foreign minister – although not a NATO member, Finland was invited to the meeting – "the closure of the airspace over Ukraine is definitely being discussed. Various options on how we can protect Ukraine are on the table."
While Germany reportedly opposed the imposition of a no-fly zone over Ukraine, noting that such an action would risk a direct confrontation between Russia and NATO, one has to think briefly about how such a discussion could have come about in the first place: Ukraine fired one surface-to-air missile tracked by NATO radars until it struck Polish territory. As a result, NATO members eventually discuss the possibility of invoking Article 4 of the NATO Charter to attempt to extend NATO air defenses to Ukrainian airspace, along with the establishment of a no-fly zone enforced by NATO aircraft target.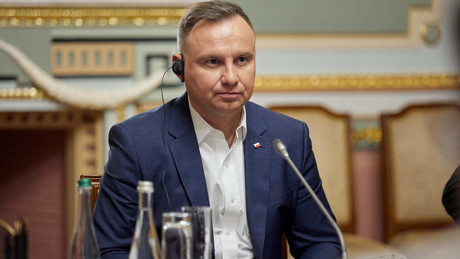 "Even if it was a blue-shoots-blue incident with a Ukrainian missile hitting Poland, I think Poland still has enough reason to invoke Article 4," explained a former Director of Policy Planning at NATO, Fabrice Pothier.
Just to clarify what Mr Pothier was saying, because Ukraine fired a surface-to-air missile that ended up hitting Polish soil, NATO is entitled to invoke Article 4, thereby setting the stage for a possible conflict between the Creating NATO and Russia in Ukraine, which could lead to global nuclear annihilation. If there was ever any doubt about the threat NATO poses to the world, there is none now.
That all of this was announced on behalf of a Ukrainian President who to this day denies that the missile was Ukrainian – despite this now being widely acknowledged – only adds to the madness of this crisis.
While it appears that this time the world has dodged the potential death sentence of NATO Article 4, the hair-raising aspect of this Pavlovian response by NATO in seeking a causal justification for military intervention in Ukraine should put us all on high alert offset.
From English.
Scott Knight is a former US Marine Corps intelligence officer. He served in the Soviet Union as an inspector in the implementation of the INF treaty, on General Schwarzkopf's staff during the Gulf War and as UN weapons inspector from 1991 to 1998. You can follow him on Telegram.
more on the subject – The most dangerous woman in Germany: Marie-Agnes Strack-Zimmermann
RT DE strives for a broad range of opinions. Guest posts and opinion pieces do not have to reflect the editor's point of view.

By blocking RT, the EU aims to silence a critical, non-pro-Western source of information. And not only with regard to the Ukraine war. Access to our website has been made more difficult, several social media have blocked our accounts. It is now up to all of us whether journalism beyond mainstream narratives can continue to be pursued in Germany and the EU. If you like our articles, feel free to share them wherever you are active. It's possible because the EU hasn't banned our work or reading and sharing our articles. Note: However, with the amendment of the "Audiovisual Media Service Act" on April 13, Austria introduced a change in this regard, which may also affect private individuals. That's why we ask you not to share our posts on social media in Austria until the situation has been clarified.
Source: RT
Disclaimer: If you need to update/edit/remove this news or article then please contact our support team
Learn more