It seems like an early Sinterklaas gift to all cyclocross fans. Just before December 6, "the big three" are expected again in the cross. Sporza co-commentator Paul Herygers already looked ahead in De Tribune.
Impressed with Pidcock

Cyclocross gets an attraction every weekend these days!
Last weekend Tom Pidcock showed his skills again in the crosses in Merksplas and Overijse for the first time. Next weekend it will be up to Mathieu van der Poel in Hulst and a weekend later Wout van Aert will ride the World Cup in Antwerp.
Paul Herygers certainly expects fireworks before New Year's. "We just learned that thanks to Tom Pidcock. The Brit has trained in the field for two hours and that capon comes out right away."
"I was impressed. It was like doing two laps in DRS (a Formula 1 term where cars can go faster by lowering a flap in their rear wing) to get back to the front of the race. "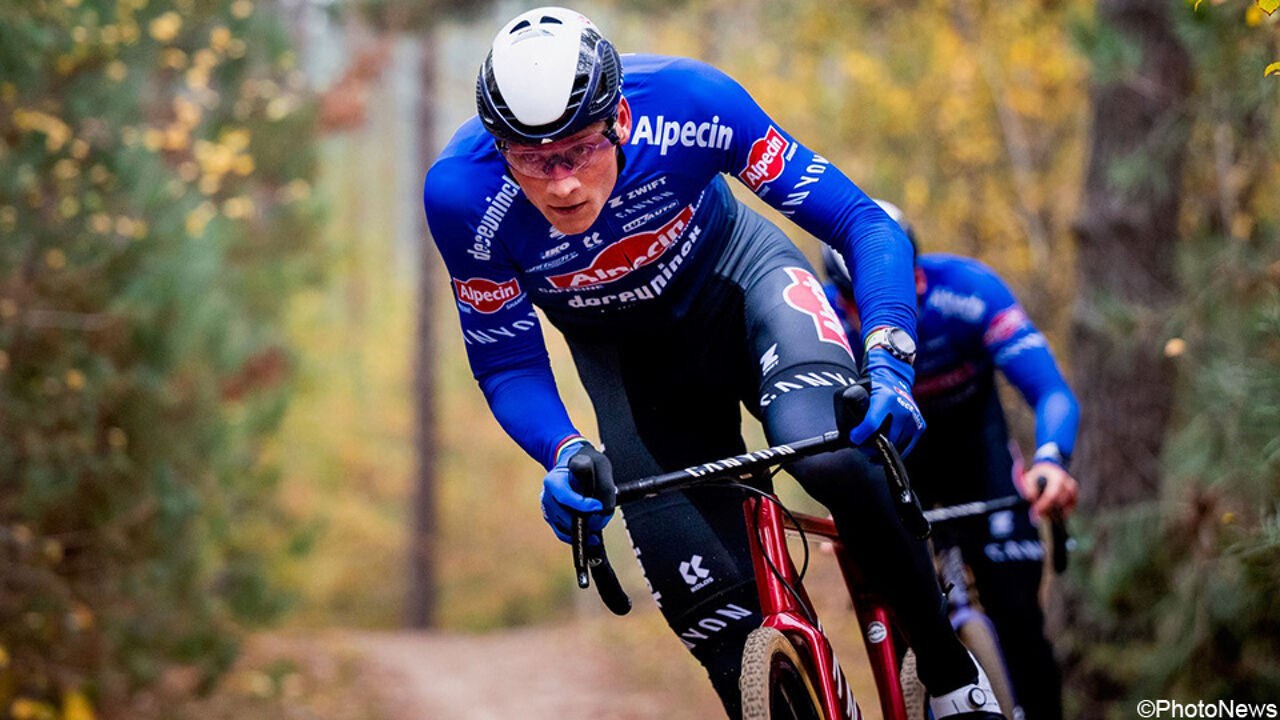 "Van der Poel is going to be hungry"

There was a kind of fog around Mathieu van der Poel's cyclocross season for a long time, but since this week we know that the Dutchman will start in Hulst on November 27.
"I secretly wonder if Tom Pidcock's performance has anything to do with that timing," says Paul Herygers. "Maybe Mathieu saw the Briton all those other crossers right away takes by the neck and thinks to himself that it is up to him."
Van der Poel had to shorten his cyclocross season earlier than expected a year ago due to back problems. It would not be surprising for Paul Herygers that the Dutchman does not immediately break everything, especially after a tough road season.
The big three are so eager to participate from the very first minute.
But… between the lines you can hear that Herygers immediately expects a fight from the Dutchman. "He's going to be hungry. The big three are so eager to participate from the first minute."
"They've been seeing riders bloom on television for a few weeks that they know they can handle. I think they're struggling in their seats to be able to participate."
"The only question is whether the top players can already use their strength, because the most important thing is and remains the World Cup (in February). That is the time when they have to be top."
The question remains what the ratio between the big three will be?
"I agree with people who put Van der Poel and Van Aert a step above Pidcock, but I was positively shocked by the Brit last weekend. I think Pidcock is stronger than last season."
Source: Sporza
Disclaimer: If you need to update/edit/remove this news or article then please contact our support team
Learn more