21 Nov 2022 3:36 pm

In Germany, many employees want to retire earlier. While some of them can even enjoy this without deductions at the age of 63, others also accept any deductions, as the latest figures from the pension insurance show.
Under certain conditions, German employees can retire without deductions at the age of 63. A pension model that appears to be popular with eligible long-term workers. Because like them IMAGE With reference to new figures from the German pension insurance, there were already almost two million users of the so-called pension at 63 at the end of July. Employees can take advantage of the "Retirement pension for particularly long-term insured" only if they have paid into the statutory pension insurance for at least 45 years and were born before January 1, 1953.
Apparently there are quite a few in Germany. Last year alone did dem IMAGE-According to a report, 268,957 people took advantage of the discount-free route to retirement. Around a quarter of all newly registered pensions were pensions for particularly long-term insured persons – the highest proportion since 2015. While more and more Germans can enjoy the fruits of their early retirement without deductions, for the previously ailing German pension fund it primarily means only one: higher expenses. In July alone, the costs of the pension are said to have amounted to 63 to 3.4 billion euros, the newspaper reports. On average, new pensioners would receive EUR 1,644 net per month with the deduction-free regulation in the West and EUR 1,350 in the East.
In total, almost 830,000 people in Germany took advantage of the opportunity to retire earlier in 2020. Of these, 193,839 received an old-age pension with deductions. According to information from IMAGE those affected retired on average 27.7 months before the regular retirement age, which is why their pensions were reduced by an average of 8.3 percent in 2021.
Not everyone can benefit from the regulation
In general, employees who have paid into the pension insurance for more than 35 years and were born within a certain period of time can retire in Germany from the age of 63. They are considered to be "long-term insured". In most cases, this entails pension deductions depending on the retirement age, since the regular retirement age is later and is also being gradually adjusted. As explained by Deutsche Rentenversicherung on its website, the regular retirement age for everyone born after 1959 will be raised by two months every year from 2024. According to the information, a standard retirement age of 67 years will come into force for insured persons who were born in 1964.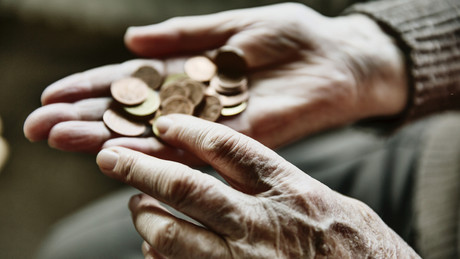 This means that even those who have been insured for a particularly long time, who were born in 1953 or later, have to reckon with deductions if they decide to retire at 63. The amount of the deductions is calculated according to the months that an employee retires earlier. 0.3 percentage points are deducted from the pension for each month that lies between the start of retirement and the regular retirement age. But despite the possible deductions associated with early retirement, more and more people in Germany are deciding to end their working life sooner.
A trend that will apparently continue over the next few years, as shown by a survey published at the end of 2021 by the Demography Network Association, a cooperation between companies and institutions founded on the initiative of the Federal Ministry of Labor. More than half of all respondents stated that they wanted to stop working at the age of 62 or earlier. Only 10.7 percent want to work until the age of 67 or beyond.
More on the subject – Pension collapse? Employer president sees pension system on the brink of collapse
By blocking RT, the EU aims to silence a critical, non-pro-Western source of information. And not only with regard to the Ukraine war. Access to our website has been made more difficult, several social media have blocked our accounts. It is now up to all of us whether journalism beyond mainstream narratives can continue to be pursued in Germany and the EU. If you like our articles, feel free to share them wherever you are active. It's possible because the EU hasn't banned our work or reading and sharing our articles. Note: However, with the amendment of the "Audiovisual Media Service Act" on April 13, Austria introduced a change in this regard, which may also affect private individuals. That's why we ask you not to share our posts on social media in Austria until the situation has been clarified.
Source: RT
Disclaimer: If you need to update/edit/remove this news or article then please contact our support team
Learn more