30 Oct 2022 10:28 pm

An analysis by Victor L. Bacchetta
In South America, Chile in particular, with its geographic advantages in terms of wind and solar power generation, is planning to become a major exporter of "green" hydrogen. "If we get it right," Energy Secretary Juan Carlos Jobet told the magazine Electricidad"the green hydrogen industry in Chile can become as important as mining, forestry or salmon fishing once were".
The Uruguayan government also defined a national strategy for green hydrogen. "Uruguay has a vision to become an exporter of hydrogen and derivatives," according to the Ministry of Industry, Energy and Mines. A special working group made up of several ministries and state agencies began examining the country's port facilities from the perspective of transport options for large-scale exports. An official brochure praises Uruguay as a location – and conceals the problems.
So far there is no coherent energy policy. Governments are just trying to encourage foreign investment when it comes. Whether conventional or unconventional oil and gas, biofuels, wind and solar energy, "green" hydrogen. The point is to bring them into the country with the greatest possible advantages.
The biggest polluters determine "energy conversion"
The most industrialized countries, responsible for the largest greenhouse gas emissions, are once again taking the lead in deciding what action to take for a new global energy supply. This includes the "green" hydrogen. Above all China, the United States, Japan and the European Union (EU) with Germany at the top. The oil multinationals such as BP, Shell and Repsol finance major projects there. It's about energy they call "clean" and which many believe will be the key to "decarbonizing" the planet.
The "Green Deal"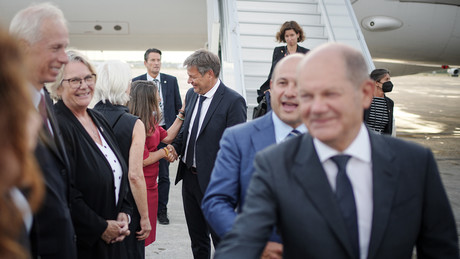 The European "Green Deal" proposes that the EU should be "the first climate-neutral continent in 2050". With this goal, Europe launched a global initiative to promote green hydrogen. With an investment of 430 billion dollars in electrolysis plants, the goal should be reached by 2030.
The US Congress also approved an investment of 9.5 billion dollars to promote "green" hydrogen in 2021. The US investment bank Goldman Sachs estimates that the market will exceed $11 billion by 2050. The financial offensive is leading to a series of mega projects worldwide, most of which are still in the planning phase.
Rich countries focus on so-called renewable energies, which, however, consume large amounts of materials and energy in their production and also have significant social and environmental impacts.
Possible risks of H2
One imagines that hydrogen could be used to heat houses and buildings, to power trains or heavy vehicles and ships and even airplanes, for which electric batteries are not suitable.
But hydrogen also has problems that are now becoming apparent in the first test projects. Because as a substitute for fossil fuels, production on a huge scale would be necessary. This would intensify the harmful effects on the environment.
Hydrogen is a greenhouse gas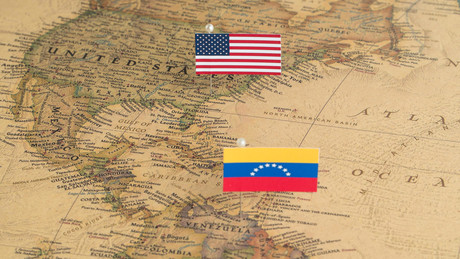 According to a study by the British Department for Business, Energy and Industrial Strategy (BEIS), hydrogen as a greenhouse gas is twice as effective as previously thought. Its greenhouse effect is largely indirect, as it chemically reacts with other greenhouse gases in the atmosphere, thereby increasing its "Global Warming Potential" (GWP).
The "Global Warming Potential" (GWP) is a relative measure of the heat that can be emitted by a greenhouse gas compared to a reference gas, usually carbon dioxide (CO2). Thus, the GWP of CO2 is 1 (one) and the GWP of methane (CH4) is 25. In other words, the emission of 1 million tons of methane corresponds to 25 million tons of CO2.
Hydrogen has been found to react with tropospheric hydroxyl radicals such that its emissions into the atmosphere disrupt the partitioning of methane and ozone, the second and third most important greenhouse gases after CO2.
Hydrogen-based economy could lead to climate shocks
The ozone layer filters the sun's ultraviolet radiation, which would otherwise be life-threatening. It has not been realized until recently that hydrogen is one of the most aggressive factors in their destruction.
Although large-scale production of hydrogen would generate high levels of emissions, the global warming potential of this gas is rarely mentioned in discussions about future hydrogen infrastructure. It is noticeable that the warming potential GWP of hydrogen in scientific research still shows major uncertainties. Given the growing importance of this data for future policy decisions, this raises a big question mark. One cannot speak of a secure basis for alternative energy supply.
NASA studies determined in 2006 that the GWP of hydrogen as an indirect greenhouse gas is 5.8 over a time horizon of 100 years. A study by the specialist British consultancy However, Frazer-Nash earlier this year 2022 suggested that hydrogen emissions could have an indirect global warming effect eleven times that of CO2.
Water vapor, which is produced during the production and combustion of hydrogen, is also a greenhouse gas. NASA research using the Aqua (Atmospheric Infrared Sounder) satellite found that water vapor has a global heat-enhancing effect strong enough to double the warming caused by rising CO2 levels in the atmosphere.
The basic and indispensable element for the production of hydrogen is water. Around 700,000 liters and more are required daily for an electrolysis tank. That would have to limit the locations to available clean water reserves of this magnitude, which is problematic in view of the climatic dry periods as a result of climate change.
It would be downright grotesque if a technology intended to solve the climate problem and its consequences tended to exacerbate it.
Translated from Spanish.
more on the subject – Bad luck: The EU sees opportunities in Latin America, but cannot use them
RT DE strives for a broad range of opinions. Guest posts and opinion pieces do not have to reflect the editor's point of view.

By blocking RT, the EU aims to silence a critical, non-pro-Western source of information. And not only with regard to the Ukraine war. Access to our website has been made more difficult, several social media have blocked our accounts. It is now up to all of us whether journalism beyond mainstream narratives can continue to be pursued in Germany and the EU. If you like our articles, feel free to share them wherever you are active. It's possible because the EU hasn't banned our work or reading and sharing our articles. Note: However, with the amendment of the "Audiovisual Media Service Act" on April 13, Austria introduced a change in this regard, which may also affect private individuals. That's why we ask you not to share our posts on social media in Austria until the situation has been clarified.
Source: RT
Disclaimer: If you need to update/edit/remove this news or article then please contact our support team
Learn more
Add Then24 to your Google news feed.