The interest in telemedicine between companies in other sectors (including technology) is something we have been seeing for quite some time. Companies like Amazon, Google, Apple or IBM have already made inroads in this business, and the operators, who are immersed in the search for new revenue streams, are no strangers to it either.
Telefónica was the first to break into this segment with the launch of Movistar Salud in 2020, the MásMóvil Group followed suit with DoctorGO within Yoigo the following year and, in recent days, we have witnessed the birth of Vodafone Salud and Orange Salud . We have, therefore, the four big operators in Spain offering telemedicine services. What is this interest due to? What do they gain from it? Are your proposals very different? Let's see it.
A business that has exploded in just two years
September 2020. Telefónica announces an agreement with Teladoc Health (a company specializing in telemedicine) to launch Movistar Health, an offer of telemedicine services that we discovered a few weeks later. The initial proposal is two plans for clients and non-clients of the operator: a personal plan for 6.95 euros per month and another family plan for 10.95 euros per month.
March 2021. The MásMóvil Group, under its Yoigo brand, launches DoctorGO thanks to an agreement with Quirónsalud. In this case, the price is 6 euros per month and includes coverage for two adults and all minors in the household. Initially, it was only available to customers of the operator, but just a few months later, Yoigo opened its contracting to non-customers for 2 euros more.
December 2021. Yoigo goes one step further and, together with DKV Salud, launches a Family Pack Insurance with medical coverage for families of up to eight members. Its price is 19.90 euros per month for Yoigo customers and 24.90 euros per month for non-customers. Here we are no longer talking about a telemedicine service like DoctorGO and Movistar Salud, but about health insurance with unlimited face-to-face consultations and dental care.
October 2022. Just three days apart, Vodafone and Orange officially launch their telemedicine proposals after two agreements with Caser and Mapfre, respectively. Vodafone Health It is marketed in three differentiated packages from 6.95 euros per person for the operator's clients and from 9.50 euros per month for non-clients.
With just a few days apart, Vodafone and Orange have officially launched their telemedicine proposals after two agreements with Caser and Mapfre, respectively
One of these packages, called Caser Salud Adapta + Essential Smile, also includes complete face-to-face and digital health care without co-payments, as well as specialists, diagnostic tests and therapeutic treatments included. Come on, we are also talking about medical insurance like Yoigo and DKV, but in this case for 49.90 euros per month and with more coverage.
For its part, Orange Health It is available in an individual format (for one adult) for 4.90 euros per month or in a family format (for two adults with minors) for 9.95 euros per month. Of course, for the moment, it is only available to Orange customers, whether they are from the residential segment or self-employed and small businesses.
Health is booming and moves a lot of money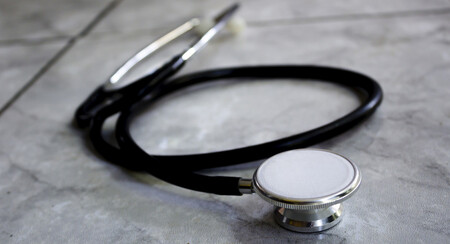 In just two years, as we have seen, we have the four main operators in the country offering telemedicine services, and most of them both for those who are their clients and for those who are not (the only exception is Orange, which for now limits it to its users). Vodafone and Yoigo have also launched to market health insurance.
All the proposals have come after the pandemic, and that is not a coincidence. The situation caused by COVID has demonstrated, once again, that "health is the most important thing" and has pushed many families to take out private medical insurance that complements Social Security, alleviating their saturation and reducing waiting times.
To this must be added the large amount of money that moves the health business. Just to get an idea, the Spanish public system spent more than 93,000 million euros on health in 2020, which represents 8% of the GDP of our country and is equivalent to 1,907 euros per inhabitant, according to data from the Ministry of Health. With an increasingly aging population, those numbers are only going up.
We are not going to fool ourselves, health is one of the pillars of the Welfare State and, as such, it constitutes a great opportunity to take advantage of the private sector, especially since the arrival of telemedicine on the scene. The best proof of it? that the operators they have surrounded themselves with specialized companies in the field of private medical insurance such as DKV, Caser or Mapfre.
Health is a great opportunity to take advantage of the private sector, especially since the arrival of telemedicine on the scene
To all this we must add the same arguments that the operators put forward when marketing energy: "offering more value to our customers", or what amounts to the same thing, accumulating satellite services around the same bill and the same company ( the telco) to increase customer loyalty and revenue per customer.
Are we, therefore, facing the new goose that lays the golden eggs for operators? Judging by what has happened in the last two years, it seems so. It is not only about diversifying products that complement the main telecommunications business, but about doing it with increasingly demanded services. And medicine is, well, it is.
Source: www.xataka.com
Disclaimer: If you need to update/edit/remove this news or article then please contact our support team
Learn more