Rishi Sunak
I like English movies with Indians in them, especially elegant Indians bearing the stamp of Eton and Oxford. As in the case of Rishi Sunakthe billionaire who already occupies 10 Downing Street.
Elegant Hindus not only go to prestigious universities, but sometimes win the Nobel Prize, as in the movie The man who knew infinitythe impressive story of Srinivasa Ramanujaa Hindu boy who by dint of studying mathematics ends up being part of the intellectual elite that welcomes him and finally wins the Nobel Prize.
The United Kingdom boasts of being exquisite, but it is fair to recognize that the Commonwealth contributes a great deal to its brilliance. A Hindu or a Pakistani, passed through Oxford or Cambridge and reinforced by cricket or polo, are the pear, or at least they seem so. And if he is the youngest prime minister in the UK, I don't even tell them. Now it only remains to find out if by emulating Boris Johnson recite the Iliad in classical Greek.
For Sunak, who is already listed on Wikipedia with all honors, life smiles on him. And the bank account, too. For the first time, a premiere richer than the King. The other day, a photo of the Sunak couple entering or leaving Downing Street with their daughters appeared in half the world's newspapers. Not even Larry, the mouser cat from the Prime Minister's residence, came out of their way. In the caption of the photo it was stated that the girls attend exclusive schools where they coincide with the daughters of beckham. The premiere (and I guess Beckham) pay a tuition of more than 50,000 euros.
Returning to Sunak: his interesting catalog of benefits is not only reflected in a bulging bank account. He is also handsome and polite, with thick, slicked-back hair like latin lover porteño, dresses like a figurine and has a bony and elegant skeleton. In addition, he wears tight suits that enhance his silhouette, as was said in the old women's clothing ads. He walks skipping and lifting his shoulders. As a good lord, he is allergic to populism, which leads one to suspect that Johnson will win the game at the drop of a hat.
With his family he regularly attends a temple attended by a large part of his ethnic community. One day, when he was already a boy eager for success in politics, the temple received him with congratulations and applause. One of the notables who officiated there addressed Sunak and said: "We are happy. It is as if it had arrived obama".
Ana Maria Aldon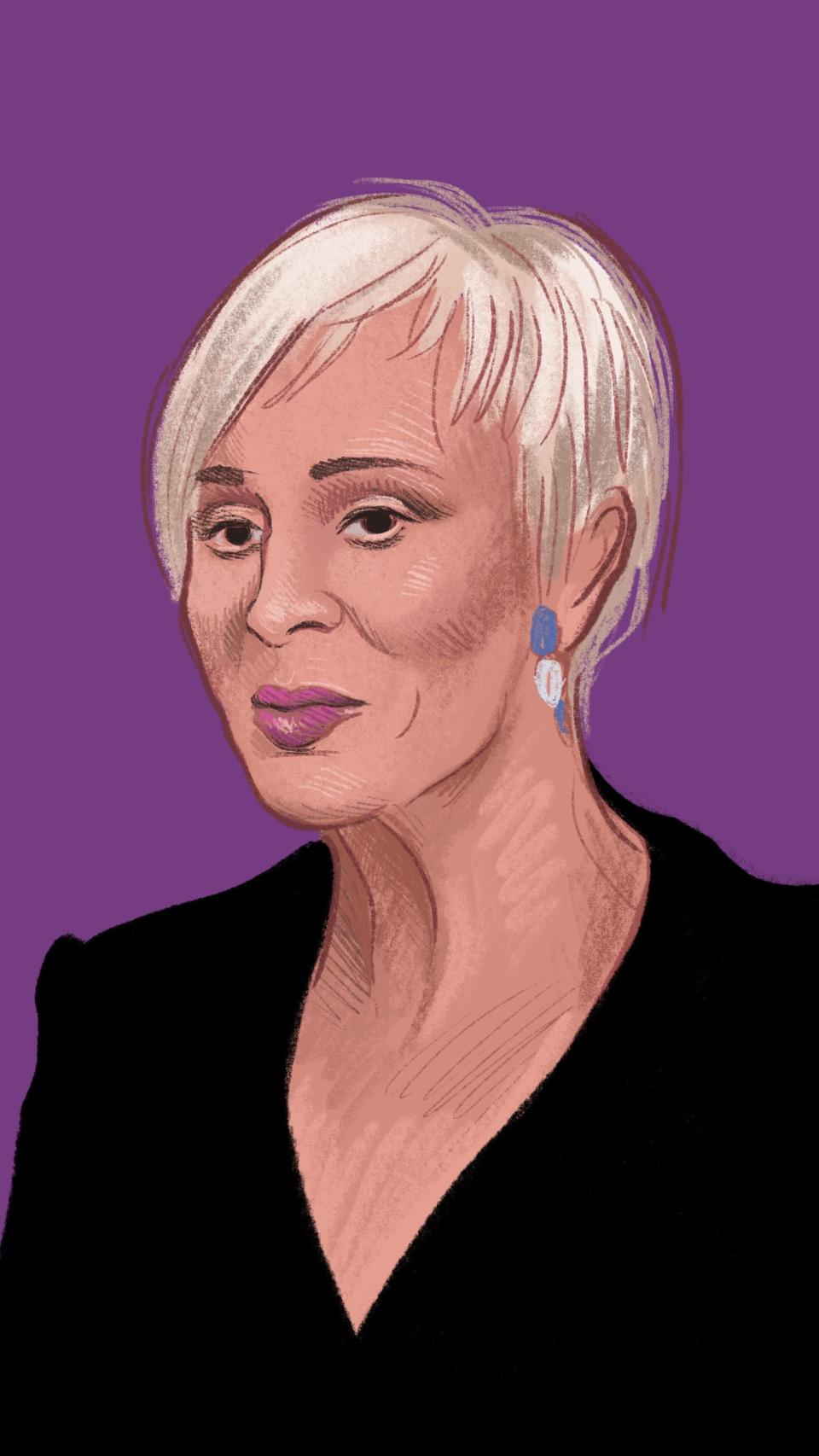 Purebred Andalusian, she is the youngest of six siblings. Her surnames are Aldón Lagomazzini, which allows her to boast of an Italian background. Ana Maria Aldon met Jose Ortega Cano when José Ortega Cano did not even remotely think about meeting Ana María Aldón. But lo and behold, one day she went on an excursion to the Yerbabuena estate, where the bullfighter and the singer had coincidentally married, and there the scandal broke out. I mean, love.
For a few months he combined his business (a fruit and vegetable establishment located in Sanlúcar de Barrameda) with the cuddles of a walking bullfighter and then it all began. In other words, Ana María and Ortega got married and had a son. Or the other way around, they had a child and got married.
The first act of love that she realized was following her husband to Zaragoza, where the teacher was serving a sentence for reckless driving and reckless homicide. A damn accident that would cost the life of a neighbor of the farm.
[El futuro incierto de Ana María Aldón en televisión: ¿seguirá siendo colaboradora?]
She would never forget the hardships of her childhood, from when she was a child until her divorce. She is accompanied by bitter memories of her father, a moody and absent man whom she described in an interview as a "brown beast" because he always tortured her.
Along with so many devilish memories, Ana María preserves the happy dreams that germinated in Yerbabuena, when buses packed with people arrived from all over Andalusia wishing to know the sacred place of the Ortega Jurado. It looked like Lourdes.
Ana María Aldón, who already had a previous daughter, the result of a furtive courtship, formed a new family with Ortega Cano and the little one. Three were three and they looked like the Holy Trinity.
Life began to change. Ana María studied design and dedicated herself to producing fashion. Not content with that, she made a place for herself on television, where day in and day out, she earned a little extra money for talking about her broken marriage in a gathering. For several months, Aldón did not stop giving the tabarra about her possible divorce. Until she finally got it. She now acts as a doll, half blonde, half white. If she continues like this, she could end up dancing the tango in an adult business.
Joaquin Prat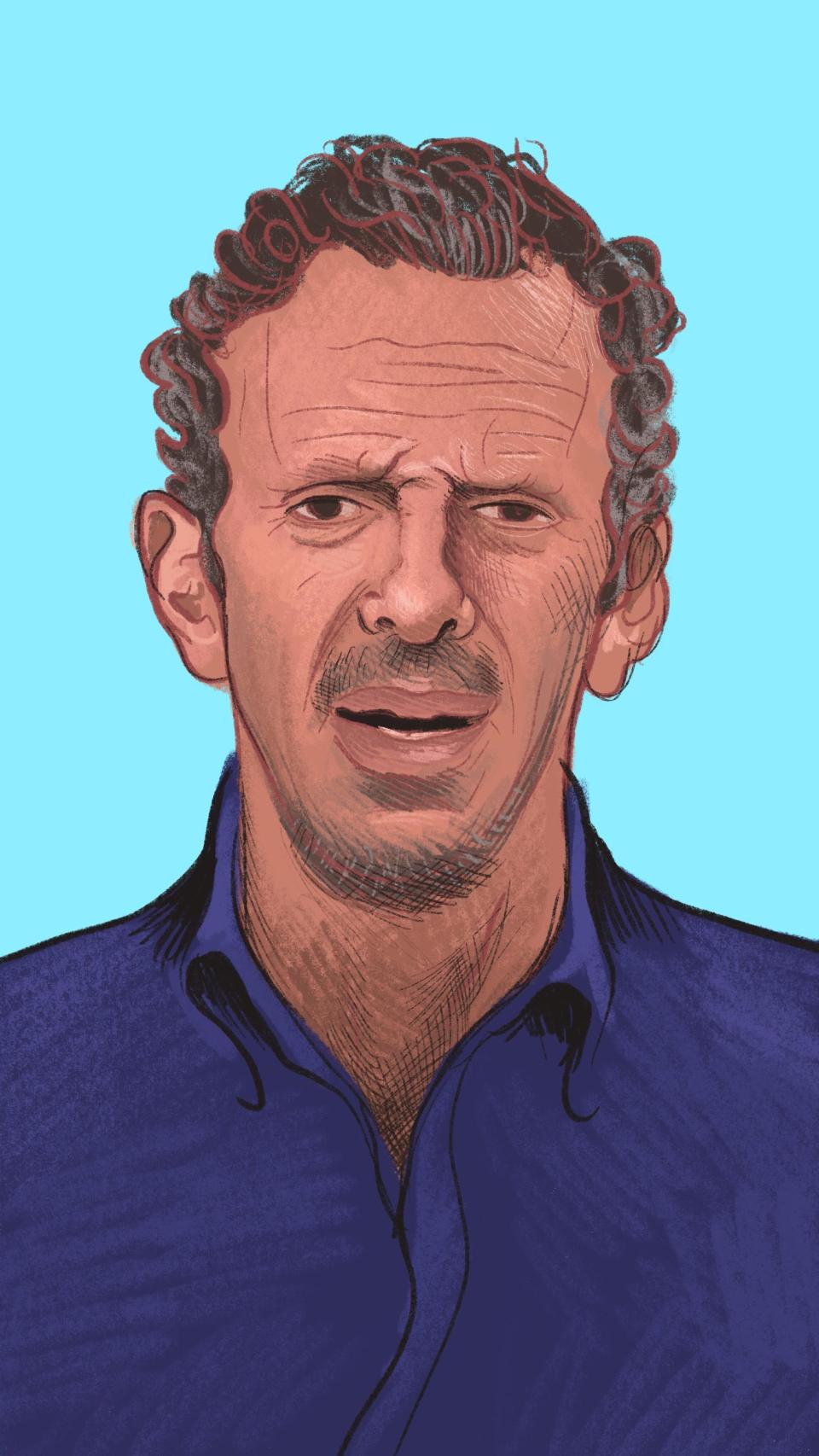 He was nobody when he entered SER influenced by his father, the man from the TV game shows, the gallant who called women "ladies" and shouted let's play! gave away a dishwasher and trips to the Canary Islands.
The first thing Joaquín Jr. learned was to look at himself in the mirror of Inaki Gabilondo and to reproduce his voice, which sounded like a tobacco commercial. It was to leave the SER and Ana Rose he immediately booked him for his show. At first he was funny, smiling, a little shy. But it was a change of register and within him a new man was born. Everyone liked the way he looked at the camera, his colorful smile and the affable way he argued with Lequio. They said that he looked like his father (Joaquin Prat senior) but in the opinion of many peers he only looked like himself. He was a good journalist and an excellent communicator, and the same served to replace Sonsoles Onega than an elegant presenter from Cuatro. It is not known what his next step will be, but in all probability he will go up.
Prat Jr. has something of a copy of his father, who made a gesture with his finger and rabbits, fireworks and an apartment in Torrevieja came out of his hat.
In short: he is quite a gallant. And it is worth what it weighs.
Margaret Sanchez Romero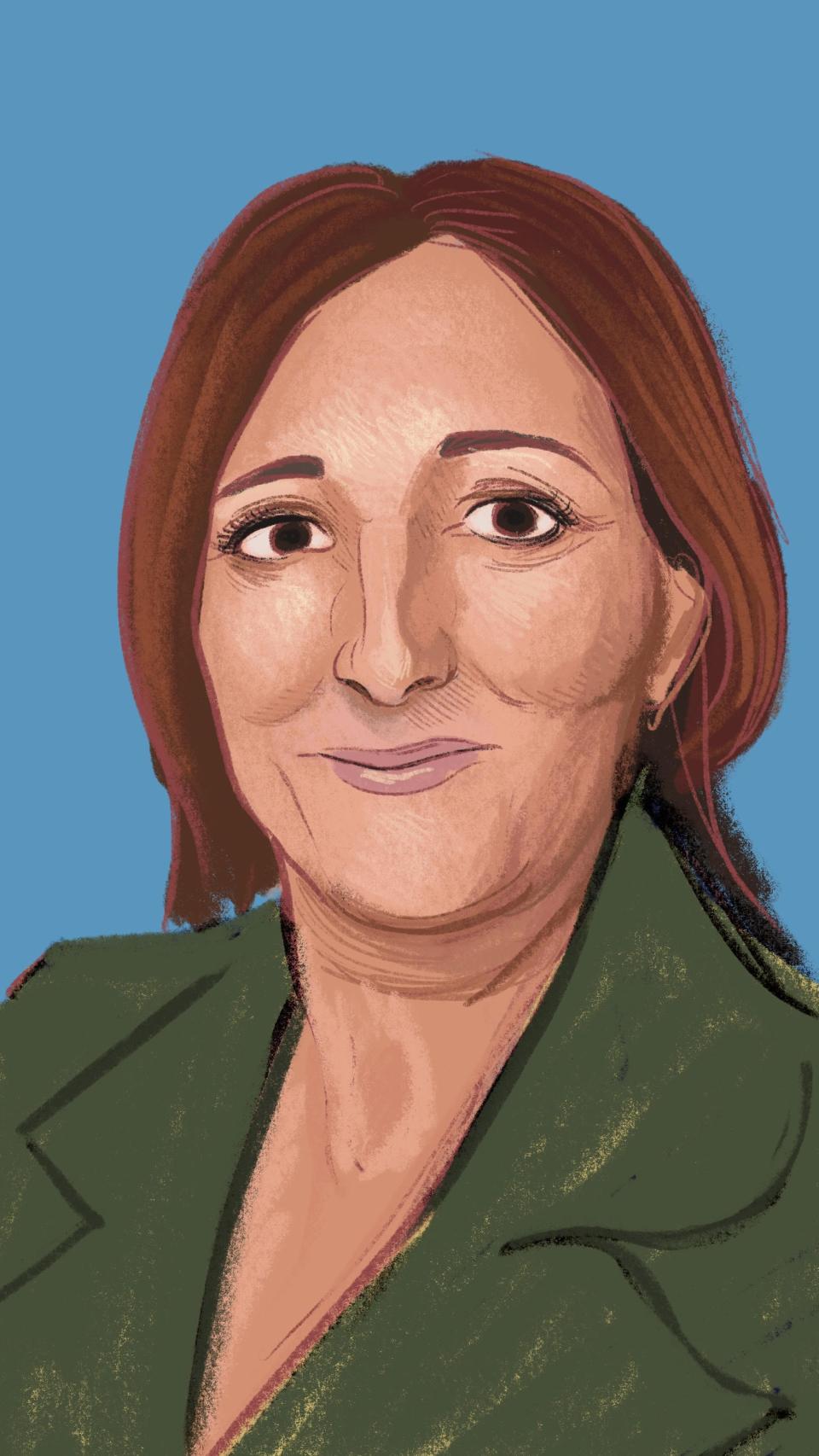 Attentive to the feminist look at the prehistoric woman signed by this professor at the University of Granada and fashion disseminator. Her appeal to ethnography debunks many of the usual claims about male and female roles. The book is titled prehistoric women and it comes to the hair of the brawl on account of the Trans Law (well, the troubled project, which is passing through Congress), because there is talk of inequalities between men and women, which originally were no longer biological but cultural .
[Marga, la arqueóloga feminista más mediática: "La historia de las mujeres se ha visto como anécdota"]
Cultural is everything that ends up tuning biology. It is false that the prehistoric woman did not hunt, she did not paint in the caves, she did not fight, because her thing was to breastfeed her children, satisfy the male and prepare food for the family. Dirty lie. holds Margaret Sanchez Romero that the same women painted, hunted and fought. Weapons of war (bows, slings, spears…) have been found in women's burials, along with the bones.
Breeders of children and caregivers of the sick, women were the mothers and leaders of civilization. Among them there was a young-mother-elderly progression to which the social functions and teachings were adapted.
But the woman was not alone there. She made great contributions to the evolution of humanity and played a great role in the beginnings of culture, whether as a teacher, nurse, healer or priestess, which made the existence of matriarchy clear.
Amen.
Follow the topics that interest you
Source: Elespanol
Disclaimer: If you need to update/edit/remove this news or article then please contact our support team
Learn more