Published:
Oct 29, 2022 18:41 GMT

Street vendors in Rio de Janeiro have conducted their own surveys through the sale of towels.
The reputation of renowned Brazilian pollsters has been called into question after the result of the first round of the presidential elections on October 2, since the polls indicated a wide margin of difference between the former president Luiz Inacio Lula da Silva and the current president Jair Bolsonarowhich the scrutiny of the votes did not confirm.
One day before the voting, Datafolha and Intelligence Research and Strategic Consulting (IPEC, for its acronym in Portuguese), the two most important pollsters in the country, showed that Lula da Silva surpassed Bolsonaro by a margin of up to 14 percentage points in voting intention. However, the difference at the polls was significantly smaller, giving way to a reliability crisis.
Although the candidate of the Workers' Party (PT) received the most votes, the difference with his rival was narrow —just over 5 points— and did not exceed 50%.
These companies not only missed the forecast of the presidential results, but also had at least 11 serious faults in races for the Senate or some governors.
For example, in Sao Paulo, both pollsters showed former mayor Fernando Haddad, the PT candidate for state governor, at the head, followed by Tarcísio Gomes de Freitas, from the Republicans and an ally of Bolsonaro. And, although the two candidates advanced to the second round, as predicted, the scenario was the reverse.
The techniques and selection of the population sample have also been questioned, prompting criticism and reactions from allies of the current head of state.
An initiative was presented in the Chamber of Deputies to criminalize survey errors which proposed up to 10 years in prison, something that was already on the table in the past.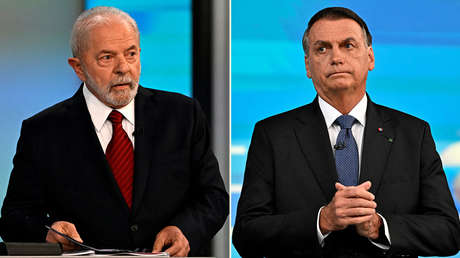 Likewise, with the first survey released on the eve of the second round, there was consensus from the Senate to install a research group at these institutes. Even the Ministry of Justice asked the Federal Police to open an investigation against these companies, something that the Superior Electoral Court suspended for not being within its jurisdiction.
For their part, the pollsters argued that the objective of these instruments was to capture the intention to vote on the date they are held, but that cannot predict changes in the final decision.
The scandal was such that street vendors in Rio de Janeiro have conducted their own surveys through the sale of towels. The trend is called 'DataToalha'referring to DataFolha, and the marker is updated based on the number of products they sell with the image of one or another candidate.
Given this panorama, it is worth questioning the real influence of these instruments on the voter and on the course of the campaigns, since, with an excess of confidence, the candidates could neglect a percentage of the electorate.
Source: Actualidad
Disclaimer: If you need to update/edit/remove this news or article then please contact our support team
Learn more