28 Oct 2022 1:03 pm

Despite rising tensions between the US and Russia over the Ukraine crisis, US generals have again identified Beijing as their top concern. Russia, in turn, is classified as an "acute" threat.
Even as tensions between Washington and Moscow are heightened by the Ukraine conflict, another country poses the greatest national security threat to the United States, according to the US Department of Defense – China. That's according to the Pentagon's latest defense assessment, which was released on Thursday. For example, the "US National Defense Strategy 2022" states:
"The greatest and most serious challenge to US national security is the obsessive and increasingly aggressive drive by the People's Republic of China to reshape the Indo-Pacific region and the international system according to its interests and authoritarian preferences."
Among other things, the Pentagon claims in its report that Beijing has tried to undermine US alliances in Asia and to use its growing economic and military power "to coerce its neighbors and threaten their interests". In particular, China has exerted increasingly provocative rhetoric and pressure on Taiwan, threatening peace and stability in the region.
"This is part of a broader pattern of destabilizing and coercive behavior by the People's Republic of China that stretches across the East China Sea, the South China Sea and along the Line of Effective Control" at the China-India border, the report said. Meanwhile, China has expanded and modernized almost every aspect of its People's Liberation Army "with the goal of offsetting US military advantages."
While the US is at the forefront of Western efforts to sanction Russia and send billions of dollars in military aid to Ukraine, it has also continued to escalate tensions over Taiwan, which Beijing claims as part of its sovereignty.
US House Speaker Nancy Pelosi visited the self-governing island in August after defying Beijing's warnings that the trip would embolden separatist forces in Taipei and undermine US-China relations.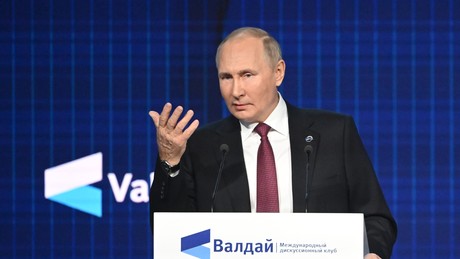 As Beijing invests in upgrading its nuclear weapons, the US faces the challenge of deterring two major powers that possessed advanced and diverse nuclear capabilities – China and Russia – thereby "putting new pressures on strategic stability," according to the Pentagon.
The report, meanwhile, describes Russia as an "imminent threat," one step below China's "fast-paced challenge." US Secretary of Defense Austin said in a letter accompanying the National Defense Strategy that Russia's "unprovoked, unjust and reckless invasion of Ukraine underscores its irresponsible behavior". It goes on to say:
"Efforts to respond to Russia's attack on Ukraine also demonstrate in dramatic fashion the importance of a strategy that combines our values ​​and military might with that of our allies and partners."
Russia, Austin said on Thursday at the presentation of the new US military strategy in Washington, unlike China, cannot "systematically challenge" the US in the long term. Beijing is "the only competitor that has both the intention to transform the international order and, increasingly, the power to do so," he added.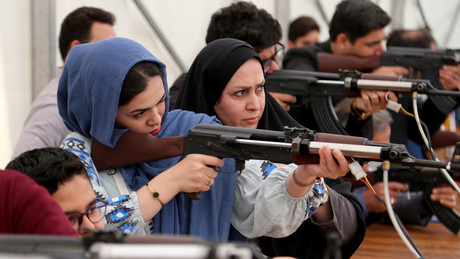 China has so far resisted being labeled a threat to US security. "We reject the outdated Cold War mentality and the zero-sum game mindset," Chinese Foreign Ministry spokeswoman Mao Ning said earlier this month.
Iran and North Korea are also mentioned. The Pentagon described the two countries as a significant threat. If Pyongyang were to use nuclear weapons against the United States or its partners, this would mean "the end of Kim Jong-un's regime," according to the Pentagon. Regarding Iran, the report states that Tehran is taking measures "that would increase its ability to produce nuclear weapons."
more on the subject – Putin denies intention to use nuclear weapons – Biden speaks of dangerous rhetoric
By blocking RT, the EU aims to silence a critical, non-pro-Western source of information. And not only with regard to the Ukraine war. Access to our website has been made more difficult, several social media have blocked our accounts. It is now up to all of us whether journalism beyond mainstream narratives can continue to be pursued in Germany and the EU. If you like our articles, feel free to share them wherever you are active. It's possible because the EU hasn't banned our work or reading and sharing our articles. Note: However, with the amendment of the "Audiovisual Media Service Act" on April 13, Austria introduced a change in this regard, which may also affect private individuals. That's why we ask you not to share our posts on social media in Austria until the situation has been clarified.
Source: RT
Disclaimer: If you need to update/edit/remove this news or article then please contact our support team
Learn more
Add Then24 to your Google news feed.