28 Oct 2022 06:45 am

The US could lose control of Europe if Russia wins in Ukraine, says a French expert. According to her, Europe is making a fatal mistake in the Ukraine crisis by overlooking the fact that Washington is only using it to weaken Russia.
"Submission has a price. Sometimes the price is so gigantic that it is better not to think about it at all. This is, for example, the price that our recent problems have cost: France has fallen into a severe economic crisis," writes Caroline Galactéros , President of the French think tank geopragmin an article for the magazine Values ​​Current on October 21st. In doing so, she alludes to the disorderly position that European countries are taking towards the United States during the Ukraine crisis, saying:
"A Russian victory would be very uncomfortable for Washington, which risks geopolitically 'losing' an obedient but weakened and fragmented Europe. The West is in a difficult position from which it must get out alive."
France – like other European countries – is currently "once again at odds" with national interests. Instead of dealing with their domestic problems and seeking a peaceful solution to the conflict in Ukraine, which would be in Europe's interest, EU countries are helping the US achieve its goals.
The USA only takes advantage of the European countries. Galacteros explains:
"What is the US goal? They are pursuing their program of global and long-term weakening of Russia. It feeds the insatiable US military-industrial complex. But if the United States allocates more and more resources to the military-industrial complex to acquire more and more weapons To produce, they must find an explanation. They must find a reason for the constant wariness. And they have found it. The Russian army's determined response to the Ukrainian provocations is one such reason. So the task for the USA is simple: the Ukrainian To encourage leadership to ever new provocations."
The Ukrainian provocations must be "strong and dangerous, but not excessive," says the expert – so that Washington can retain control of the situation. Therein lies the difficulty – because "the Kiev puppet" now seems "no longer to be completely under American control":
"Vladimir Zelenskyy has embarked on this bloody game that brings him so many advantages. He is banging on the doors of NATO and declaring that all lost territories must be regained and the conflict zone extended to Russian territory. He claims that his army ( who suffered insane losses for eight months) is said to be victorious and capable of total victory.He has lied and promised his unfortunate people so much that he now realizes that not only his political survival is at stake, but also his physical survival. Sooner or later, however, he will have to come back to reality."
The expert doubts the possibility of Moscow's military defeat. The EU made a mistake when it counted on victory in the "arms race" – and on Zelenskiy's support. Then:
"Zelensky and the regime he led did their part, separating Russia from Europe. Zelensky and his team can be sacrificed when a global compromise looms on the horizon, and if humanity is to survive, such a compromise is inevitable The US proposal to resume talks on limiting strategic arms in Europe, the condemnation of certain Kiev intelligence services for the murder of Daria Dugina and other facts are proof of this."
However, Europe's arming of the Ukrainian regime has not produced the expected results. "Eight months of massive military aid from the West" only resulted in Donbass, Zaporozhye and Cherson being "attached to the Russian Federation," Caroline Galactéros points out. "Is it conceivable that Moscow will now give up these countries and people?" she asks and replies: "There will be no renunciation".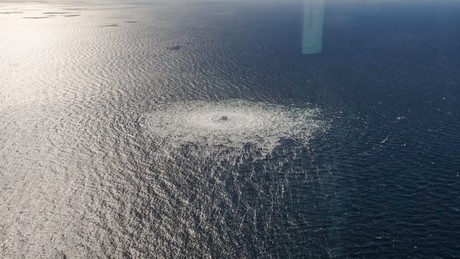 In any case, according to the author, the political, financial and strategic hegemony of the USA is coming to an end – Europe and France must therefore draw their own conclusions from this.
It remains to be seen "when Moscow will be able to launch a major offensive" against Kharkov, Odessa or perhaps Dnepropetrovsk. And it doesn't matter when and how it happens, the expert summarizes – it's "hard to imagine that Russia could lose militarily in this conflict." She says:
"Everything will ultimately depend on the peace conditions and what each side can present as a 'victory'. One thing is certain: it will not be a victory for the Ukrainians. In the worst case, Moscow will end up with a 'draw', which Washington sometimes still dreams."
More on the subject – The world must not remain without US leadership
RT DE strives for a broad range of opinions. Guest posts and opinion pieces do not have to reflect the editor's point of view.

By blocking RT, the EU aims to silence a critical, non-pro-Western source of information. And not only with regard to the Ukraine war. Access to our website has been made more difficult, several social media have blocked our accounts. It is now up to all of us whether journalism beyond mainstream narratives can continue to be pursued in Germany and the EU. If you like our articles, feel free to share them wherever you are active. It's possible because the EU hasn't banned our work or reading and sharing our articles. Note: However, with the amendment of the "Audiovisual Media Service Act" on April 13, Austria introduced a change in this regard, which may also affect private individuals. That's why we ask you not to share our posts on social media in Austria until the situation has been clarified.
Source: RT
Disclaimer: If you need to update/edit/remove this news or article then please contact our support team
Learn more