28 Oct 2022 11:09 am

Elon Musk finally took over Twitter for $44 billion. The first bang is the dismissal of four senior managers. A few days before the US midterm elections, it will be exciting to see whether Donald Trump will soon be allowed to tweet again. RT boss Margarita Simonjan personally asked "Chief Twit" about the blocking.
After months of bickering and conflicting statements from stakeholders, Elon Musk now owns Twitter after the two sides struck a $44 billion deal on Oct. 27 to sell the company outright to the world's richest man. In the USA, the media is now controversially discussing whether the new owner, who updated his Twitter description to "Chief Twit" in advance on the eve of the signing of the contract, is giving former US President Donald Trump a return to social media platform allows.
Twelve days before the US midterm elections, positive feedback from Musk to Trump would be a clear political issue, since the son Donald Trump Jr. alone with his current 8.5 million followers and corresponding contributions bring not insignificant unrest into the democratic election campaign events and plans. In a general statement on October 26, Musk wrote on Twitter:
"The beauty of Twitter is that it encourages citizen journalism — people can spread news without establishment bias."
RT boss On October 27, Margarita Simonyan asked the new powerful CEO about account deletion via her Twitter channel. She wrote:
"Elon Musk, since you are pro-free speech, could you maybe unban RT and Sputnik accounts and unshadow ban my account?"
Elon @elonmusksince you're all for free speech, maybe unban RT and Sputnik accounts and take the shadow ban off mine as well?

— Маргарита Симоньян (@M_Simonyan) October 27, 2022
Already in August 2020 the RT side no longer displayed for unregistered users in the corresponding Twitter search function. The company then gradually the side of RT DE switched off for a number of European countries, and then final from March 2022 locked. In May of this year, Musk made the following statement:
"Permanent bans should be extremely rare and really only be reserved for accounts that are bots or scam and spam accounts. (…) I don't think banning Donald Trump was right."
The immediate dismissal of four long-standing employees at senior management level must be described as a clear first demonstration of power. It is not known whether this process was part of the takeover deal. Musk tried for weeks to get out of the deal of an acquisition, but then agreed again in early October to buy Twitter at his original offer. The commitment came after a number of his private conversations were made public as part of Twitter's lawsuit against him.
Twitter's previous CEO was Parag Agrawal, whose relationship with his new boss ended earlier after Musk's initial offer. Some of the texts released showed the internal dispute that led to Musk initially withdrawing from the deal. For all those involved who have been made redundant, the transition to unemployment is sweetened with high severance payments. Here are the individual details of the affected ex-employees:
According to media reports, CEO Parag Agrawal, who has been with the company since 2017, is to receive a severance payment of $38.7 million.
Ned Segal, Twitter's chief financial officer, is set to receive a $25.4 million settlement.
Vijaya Gadde, who has been with the company since 2011 and heads the legal, political and trust department at Twitter, is said to have received a transfer of $12.5 million.
Sarah Personette, chief account manager since August 2021, is set to receive $11.2 million.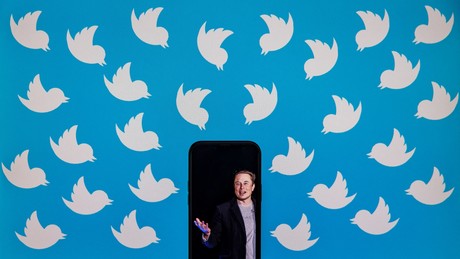 Gadde is believed to be the Twitter force responsible for whose company's "harmful comments" policy had "Team Trump's" Twitter account deleted following the January 6, 2021 Capitol riot. Trump had over 88 million followers at the time. Musk, in turn, criticized Gadde for demonstrably linking to the reporting of the New York Post about Hunter Biden's laptop. According to US media, Twitter legal advisor Sean Edgett (with the company since 2012) is also said to be among those laid off. Musk naturally commented on his first acts as CEO of the company via a tweet. As usual, it said cryptically:
"The bird is free."
Musk himself has an impressive 110.5 million Twitter followers. Whether the mass layoffs of up to 5,000 employees claimed in the media will happen remains a rumor for the time being. Musk is also head of the electric car manufacturer Tesla and the aerospace and telecommunications company SpaceX, whose main product is the space satellite network Starlink.
More on the subject – "Security risk" – Biden administration considers measures against Musk
By blocking RT, the EU aims to silence a critical, non-pro-Western source of information. And not only with regard to the Ukraine war. Access to our website has been made more difficult, several social media have blocked our accounts. It is now up to all of us whether journalism beyond mainstream narratives can continue to be pursued in Germany and the EU. If you like our articles, feel free to share them wherever you are active. It's possible because the EU hasn't banned our work or reading and sharing our articles. Note: However, with the amendment of the "Audiovisual Media Service Act" on April 13, Austria introduced a change in this regard, which may also affect private individuals. That's why we ask you not to share our posts on social media in Austria until the situation has been clarified.
Source: RT
Disclaimer: If you need to update/edit/remove this news or article then please contact our support team
Learn more
Add Then24 to your Google news feed.