27 Sep 2022 7:56 p.m

The Polish ex-foreign minister Radosław Sikorski was pleased on Twitter about the damage to the two Nord Stream lines and was committed to the question of the author of the acts of sabotage.
The former Polish Foreign Minister Radosław Sikorski commented on the blasting of the Nord Stream 1 and 2 Baltic Sea pipelines on his Twitter channel. "It's a small thing, but it makes you happy," he wrote, adding in another tweet:
"Thank you USA"
Sikorski has been a member of the European Parliament since 2019. Previously he was Foreign Minister of Poland for several years. He is best known for his involvement in negotiations between former Ukrainian President Viktor Yanukovych and the opposition during the Maidan coup in February 2014.
Along with his tweet, Sikorski also posted the photo of the water surface where the gas leak in the Baltic Sea can be seen. A video by the Danish military, which is currently being distributed on the Internet, makes it clear how much gas is actually escaping.
After three leaks in just a short time on the two Baltic Sea pipelines, an act of sabotage cannot be ruled out. In Poland, Russia and Denmark, a targeted attack on the European gas infrastructure is believed to be the cause of the unprecedented damage to both pipelines.
"We don't yet know the details of what happened there, but we can clearly see that there was an act of sabotage," said Polish Prime Minister Mateusz Morawiecki in Goleniów near Szczecin, Poland.
From the point of view of the Danish Prime Minister Mette Frederiksen, it is difficult to imagine that this is a coincidence. According to a spokesman, the government in Moscow does not want to rule out any variants. The operator of Nord Stream 2 is also skeptical: According to spokesman Ulrich Lissek, the lines are laid in such a way that it is highly unlikely that several lines will be damaged at the same time, for example by a single ship accident.
From the point of view of German security circles, too, there is much to be said for sabotage. Should it be an attack, only a state actor would be an option given the effort involved, it said on Tuesday. On Monday, a sudden drop in pressure was observed in the lines from Russia to Germany.
According to a media report, measuring stations in Sweden and Denmark recorded powerful detonations under water before the Nord Stream gas leaks occurred. There is no doubt that these are blasts or explosions, said seismologist Björn Lund from the Swedish Seismological Network (SNSN) to the Swedish radio station SVT.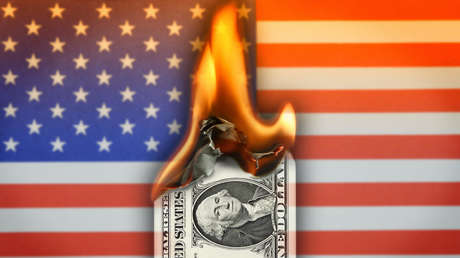 Danish authorities located them in the Baltic Sea off the Danish island of Bornholm, partly in Swedish waters. Because of the danger to shipping, Danish authorities set up restricted zones.
According to a spokesman, the Federal Ministry of the Interior takes the damage to the pipelines very seriously. "We are in close contact within the federal government, with the German security authorities and with our Danish and Swedish partners."
The operator of the Nord Stream 1 route does not want to remain idle either. Investigations are currently being carried out, said a spokesman for Nord Stream AG, which is responsible for Nord Stream 1. No information can be given beforehand on the extent of any damage.
more on the subject – Pressure drop: Nord Stream 2 partially defective
(rt/dpa)
By blocking RT, the EU aims to silence a critical, non-pro-Western source of information. And not only with regard to the Ukraine war. Access to our website has been made more difficult, several social media have blocked our accounts. It is now up to all of us whether journalism beyond mainstream narratives can continue to be pursued in Germany and the EU. If you like our articles, feel free to share them wherever you are active. This is possible because the EU has not banned our work or reading and sharing our articles. Note: However, with the amendment of the "Audiovisual Media Service Act" on April 13, Austria introduced a change in this regard, which may also affect private individuals. That's why we ask you not to share our posts on social media in Austria until the situation has been clarified.
Source: RT
Disclaimer: If you need to update/edit/remove this news or article then please contact our support team
Learn more
Add Then24 to your Google news feed.