23 Sep 2022 8:44 p.m

Kyiv wants M-1 Abrams from the US and Leopard tanks from Germany, but said western countries would probably hesitate. According to a report by the Politico platform, the delivery of the tanks would also have to be followed by challenges such as maintenance and operation.
West "hesitates" on supplying high-quality main battle tanks to Ukraine amid conflict with Russia, reported political on Thursday. Citing various interlocutors, the newspaper writes that the delivery of these Western armaments would therefore entail a number of technical problems.
political quotes US officials, Ukrainian advisers and congressional advisers as saying that Kyiv urgently needs American-made M-1 Abrams and German-made Leopard 2 tanks for a new offensive against Russia. However, officials in both countries were reluctant to approve the shipments due to training and logistical issues.
"These are not rental cars, there are many things that go with them," said Lieutenant General a. D. Ben Hodges, former US Army Europe commander, adding that "hundreds of extra things" accompanied the tanks. While the western-style tanks would significantly strengthen Kiev's armored forces "in terms of range, speed and fire control," Hodges said, they would also entail "required training" and "logistical hassles," according to the former commander. Accordingly, "an M-1 division" could consume up to 600,000 gallons of fuel per day. He warned that as a result "the freedom of movement of the Ukrainian armed forces" could be affected.
political pointed out in the report that the US tanks would be completely different from the Soviet-era tanks used by the Kiev forces. An unnamed US official told the online newspaper that it was difficult to send Ukraine not only the tanks but also the parts for their maintenance. He emphasized:
"You don't want to give them something that breaks and runs out of fuel so they can't fill it up."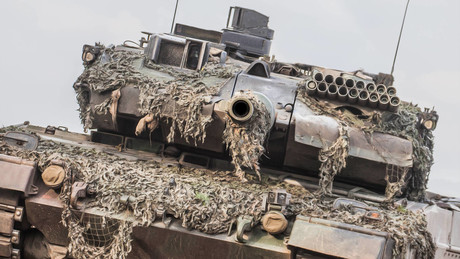 According to the official, the German Leopard tanks presented less of a problem because they were similar to tanks already deployed by Kyiv and didn't use as much fuel as the Abrams.
Earlier this month, however, Berlin refused to supply Ukraine with Leopard 2 tanks. Defense Minister Christine Lambrecht explained at the time that no other country had delivered Western-made tanks or armored personnel carriers to Kyiv and that Germany "would not make such a decision on its own".
Germany has supported Ukraine with other armaments, including Stinger anti-aircraft missile systems, Panzerhaubitze 2000 and Gepard anti-aircraft tanks.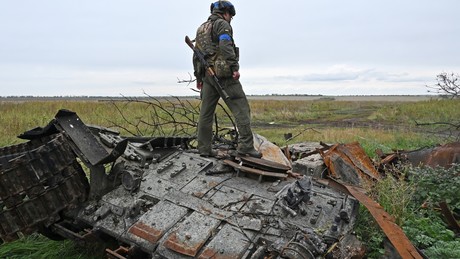 For its part, the US has so far pledged around $16 billion in military aid to Ukraine since President Joe Biden took office and has already delivered large quantities of military equipment to Kyiv, including Javelin anti-tank missiles, HIMARS rocket launchers, dozens of howitzers and hundreds of drones.
Moscow has argued on numerous occasions that arms shipments from Washington and its allies would only prolong the conflict in Ukraine and increase the risk of a direct confrontation between NATO and Russia.
more on the subject – Zelenskiy's chief of staff: "The Russian question" will be solved with military force
By blocking RT, the EU aims to silence a critical, non-pro-Western source of information. And not only with regard to the Ukraine war. Access to our website has been made more difficult, several social media have blocked our accounts. It is now up to all of us whether journalism beyond mainstream narratives can continue to be pursued in Germany and the EU. If you like our articles, feel free to share them wherever you are active. This is possible because the EU has not banned our work or reading and sharing our articles. Note: However, with the amendment of the "Audiovisual Media Service Act" on April 13, Austria introduced a change in this regard, which may also affect private individuals. That's why we ask you not to share our posts on social media in Austria until the situation has been clarified.
Source: RT
Disclaimer: If you need to update/edit/remove this news or article then please contact our support team
Learn more