Sony Interactive Entertainment is now inclined to wear its exclusive PlayStation Studios on PC and several have been released on the platform over the past two years. Computer gamers were therefore able to discover Horizon: Zero Dawn, god of war, Days Gone and Uncharted: Legacy of Thieves Collection in all their glory, but also since this summer Marvel's Spider-Man Remastered (read our test). When announcing its port, the manufacturer had killed two birds with one stone by formalizing the arrival of Marvel's Spider-Man: Miles Moralesthe stand-alone following it up, stating that it would be released this fall. The season has just started and the deadline still stands, as evidenced by a first teaser trailer released this Friday.
Well, unfortunately this video doesn't tell us anything new about this port made by Nixxes, but some beautiful visuals are also visible on online stores that allow you to pre-order it. If you ever discover the game, here is a short description:
After the events of Marvel's Spider-Man Remastered, young Miles Morales finds his bearings in his new home by following in the footsteps of his mentor, Peter Parker, as the new Spider-Man. But when a power struggle threatens to destroy his city, the would-be hero realizes that with great power comes great responsibility. To save Marvel's New York, Miles will have to put on the Spider-Man outfit and prove himself worthy.

The rise of Miles Morales

Miles Morales discovers an explosive power that sets him apart from his mentor, Peter Parker. Master Miles' bioelectric discharge and optical camouflage, as well as his incredible spider-like acrobatic abilities, gadgets and skills.

A power struggle

A war rages in Marvel's New York between a corrupt energy corporation and a criminal army equipped with cutting-edge technology. With his new home caught in the thick of battle, Miles discovers what it takes to become a hero and will have to make sacrifices for the good of all.

A lively new neighborhood

Walk the snowy streets teeming with life of the new neighborhood in which Miles tries to integrate. As the line between his private life and his life as a vigilante blurs, Miles will discover that he is not alone and that he can finally feel at home.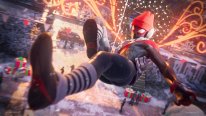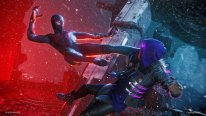 Marvel's Spider-Man: Miles Morales will be released by the end of the year on Steam and theEpic Games Store. Its predecessor is sold by Gamesplanet at a price of €59.99. PS5 owners are eagerly awaiting the sequel Marvel's Spider-Man 2 planned at the latest news for 2023.
Read also: GOOD DEAL: Marvel's Spider-Man Remastered offered for the purchase of an NVIDIA GeForce RTX 3000 Series

Responsible Corrector – Editor
Alexandre SAMSON (Omega Law)
Addicted to Assassin's Creed and Destiny, great fan of RPGs and passionate about video game experiences in general. Reader of comics (DC) and various manga (One Piece!). Chemist by training and Whovian at heart.

Follow me

:
Source: gamergen.com
Disclaimer: If you need to update/edit/remove this news or article then please contact our support team
Learn more