22 Sep 2022 06:00 am

Federal Finance Minister Lindner (FDP) announced on Wednesday that the increased gas prices in Europe will probably consolidate at the level of the world market price for liquid gas. In many places, however, there have already been protests against excessive costs – including Belgium on Wednesday.
The Federal Finance Minister Christian Lindner (FDP) expects that the very high gas prices in Europe will go back somewhat. "We assume that in the foreseeable future – 2023 – we will experience normalization, not at the old level, but at the level of the world market price for liquid gas," said Lindner on Wednesday, according to the news portal The Pioneer at an event. The gas price will then "still be challenging", but "not ruinous". It is now a question of building a bridge "towards a new normality of increased energy prices".
Lindner defended the state entry into the gas importer Uniper agreed on Wednesday. "We have companies that we protect from bankruptcy, from collapse, because behind it there may be a development like Lehman," he said at the news portal's event. With the bankruptcy of the US investment bank Lehman Brothers in 2008, a real estate bubble in the US turned into a global financial crisis.
The side effects of such a "new normality", which may not actually be "ruinous" for top earners like Lindner himself, have been apparent in various countries for some time, as too many citizens simply can no longer pay the increased costs and against them protesting the rise in energy costs, which are also followed by price increases in all other areas of the economy.
Thousands of people gathered in the Belgian capital of Brussels on Wednesday for a "national day of action" to protest skyrocketing electricity, natural gas and food prices and to draw attention to the sharp rise in the cost of living.
Around 10,000 people attended, according to unions and the city police. People from across the country gathered and marched behind banners that read 'Life is way too expensive, we want solutions now' and 'Everything is getting more expensive except our wages' or carried placards that read 'Stop the prices, don't The people". This affected traffic in the city.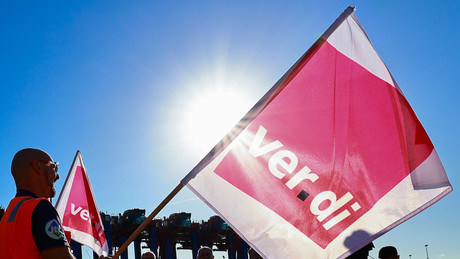 A poll in Belgian media this week found that 64 percent of respondents fear they will no longer be able to pay their electricity and gas bills, which have more than doubled in the last year. 80 percent of those surveyed stated that they are already trying to save energy and water.
"When we go shopping, what's in the cart now costs €20, €30 more or even more depending on which store you're in. We're getting to a point where our wallets can't keep up" , said Pascal Kraeso, a protester from Brussels.
Last month Prime Minister Alexander De Croo warned that "the next five to ten winters will be difficult" as high electricity and natural gas prices are being fueled by the war in Ukraine.
The 27 member countries of the European Union have agreed to reduce gas consumption by an average of 15 percent this winter and in particular to reduce demand during peak periods. EU energy ministers meet next week to deliberate on the crisis.
In Great Britain, Austria, Italy and other countries, citizens have also already protested against the explosion in costs. According to a recent study by Verisk Analytics, a risk consultancy, there will be increased unrest in many countries around the world. These in turn could mean high costs for public and private goods. Civil unrest could therefore only be stopped by ending the excessive costs.
more on the subject – Nationwide protests in Austria against price explosion: tens of thousands demand "Prices down!"
By blocking RT, the EU aims to silence a critical, non-pro-Western source of information. And not only with regard to the Ukraine war. Access to our website has been made more difficult, several social media have blocked our accounts. It is now up to all of us whether journalism beyond mainstream narratives can continue to be pursued in Germany and the EU. If you like our articles, feel free to share them wherever you are active. It's possible because the EU hasn't banned our work or reading and sharing our articles. Note: However, with the amendment of the "Audiovisual Media Service Act" on April 13, Austria introduced a change in this regard, which may also affect private individuals. That's why we ask you not to share our posts on social media in Austria until the situation has been clarified.
Source: RT
Disclaimer: If you need to update/edit/remove this news or article then please contact our support team
Learn more