A few months ago a neighbor from Villacarrillo saw Ginés starting aThe posters with the photo of Ibrahima Diouf: a Senegalese seasonal worker, disappeared on January 5, 2021 in the olive campaign of this town in Jaén, with just over 10,500 inhabitants, which boasts of having the largest olive oil cooperative in Europe -Nuestra Señora del Pilar -. This situation caught the attention of this woman because Ibrahima had worked for Ginés: an agricultural businessman who was already arrested in 2013 for the disappearance of Tidiany Coulibaly, a 22-year-old day laborer from Mali, who was never heard from again.
"When they put the photos of the second missing boy, they placed some on the facade of Ginés' mother's house and he removed the posters from all over the street: he was pissed off", As this neighbor explains to EL ESPAÑOL from anonymity. "I told Ginés not to remove the posters and we started talking, then he told me that the first disappeared person was in another country, but that is not true. " This good woman tells the truth: ahe malian Tidiany Coulibaly Y ahe Senegalese Ibrahim Diouf the earth swallowed them after picking the olive for Ginés: a 53-year-old agricultural businessman from Villacarrillo, who is once again the target of the Civil Guard.
This Monday, the Central Operational Unit (UCO) He took the garage where Ginés keeps his tractor and SUV, near Andalucía Avenue. The agents were also deployed in the house where he houses the temporary workers. in Guerrilleros Hermanos Uribe street. La UCO had been cooking the record since January 2021, when the disappearance of the Senegalese was reported Ibrahim Diouf. This is stated by this woman who asks this newspaper for anonymity because she is a witness with whom the Civil Guard spoke at the beginningeither of your investigation: "The secrets asked me for the recordings of the cameras of security of my business tras Christmas 2021″.
[La Policía Nacional sigue investigando la desaparición de Giuseppe Demichele en Torremolinos (Málaga)]
– What reason did the agents who visited your business in civilian clothes give you to request the recordings?
– Witness: yeshey They told me that another boy had disappeared. not since then I could open my mouth because it was something they had been investigating for over a year. I guess they would ask for the recordings of more business of the area. HOh a bunch of agents andn the house where Ginés housed the seasonal workers because he has a well they are logging.
A UCO spokesperson confirms that a team of divers, this Thursday, continuea analyzing the well in the patio of the home of the Guerrillas Hermanos Uribe street. Also will continue working with dogs and with a georadar to carry out a survey of the entire soil ofhe quoted property, as well as the garage farmer'swith the aim of scrutinizing the subsoil with electromagnetic waves that can determine if there are traces ofhe burial of a body
"The investigation is focused on the search for the second temporary worker, but that does not mean that investigations are carried out that aredin light on the first temporary disappeared because they are identical cases", as explained byhe UCO spokesperson, alluding to the mysterious disappearances of the malian Tidiany Coulibaly, occurred on December 17, 2013, Y ofhe Senegalese Ibrahima Diouf, on January 5, 2021.
ANDL ESPAÑOL has contacted Ginés to find out his version of the Central Operations Unit (UCO) investigation. In the first call, the rather nervous agricultural businessman denied his own identity, assuring the journalist that "he is the wrong person", but in the second call has attacked the media, as well as the immigrants who have come to their land for years and to other farms in the town to carry out the olive campaign: one of the engines of the Villacarrillo economy.
Journalist: Gines?
Gines: Man, if it's my friend the journalist. Tell me tell me.
Journalist: Are you calmer?
Gines: I am relaxed. I have peace of mind what does he give me not having done anything because you are messing all this up. You have practically sixty seconds to ask me what you want. I'm not going to waste time with a rat, a scoundrel rat like you journalists are.
You have no shame: Okay? Because what you are doing with my family and what you are doing with me: you have no shame, you are sold, some sold to all the filth that comes from outside, you don't care about yours, because, fuck you or not, I'm one of yours, and you're one of mine.
What you are doing there for selling a few lines of the press is not being ashamed at all. Why don't you wait until it is seen if that is the house of horrors and then you pronounce yourselves? Why do you have to make this sangria? Why sell a little? But don't be ashamed. Tell me. Answers. You don't know how to answer? Gives you no shame?
Journalist: I'm listening to you with all the education in the world. I have not insulted him. The only thing I'm trying to do is find out your version of the Civil Guard investigation.
Gines: Hang up.
The UCO has confirmed to this newspaper that screening of the garage and the house of Ginés will end this Thursday. ANDhe Court of Instruction number 1 of Villacarrillo shall appreciate if the sweep for Search rests biologicals of the two Africans extends to the land with oliveares What does Gines have? in the estates of El Molinillo and La Moratilla.
for now, andhe agricultural entrepreneur attend inspections as investigated. and unsometimes plus, Gines has resorted to the lawyer Leopoldo Rubiales: the same one who defended him in 2016 when he was acquitted of the forced disappearance of Malian Tidiany Coulibaly. On that occasion, Gines He faced sentences of 16 to 24 years after what the canine unit of the Civil Guard trace the farm of La Moratilla.
The dog dzana enceitherntriver the earmuffs with which Tidiany protected herself from the cold when picking olives. For its part, Elton, the dog specialist in detecting corpses and who located the body of Diana Querit stoppedeither Y framework one of the olive trees The body of the Malian was not found and there was no crime of enforced disappearance: heto Provincial Court of Jaén only condemned Ginés for crimes against the workers by labor exploitation, against the Administration of Justice, and for electric power fraud.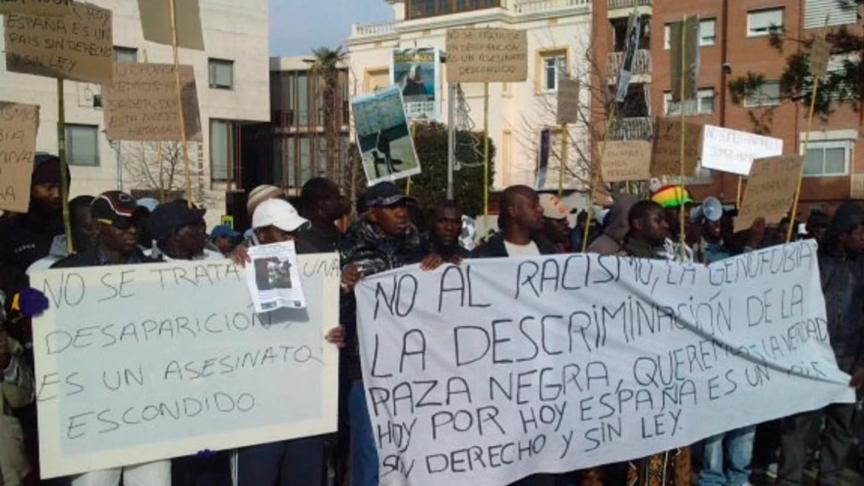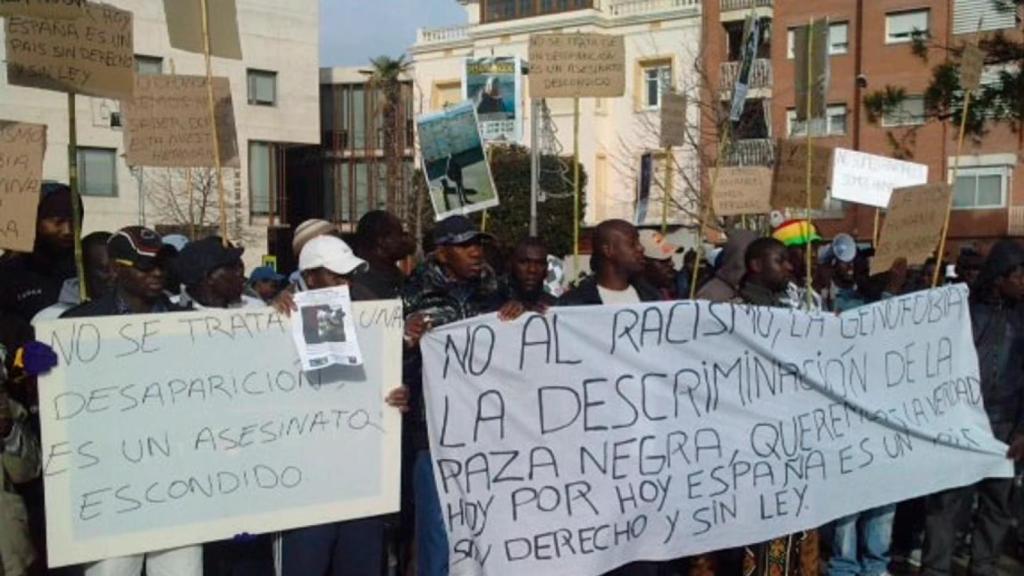 The prison sentences imposed on the businessman totaled two and a half years and the fines 11,400 euros. Its Ta judgment put an end to one of the darkest episodes of history dand Villacarrillo because ofdinners of africans mobilized on the streets denouncing the murder of your compatriot Tidiany. Nine years later, the neighbors revivedin thatthe nightmare with the investigation of the Civil Guard about the whereabouts of Senegalese Ibrahim. Some believe in the innocence of Ginés and others suspect that he is behind the disappearance of the two African day laborers.
The town is divided with the son of 'Los Correas': an agricultural entrepreneur who, before earning a living in the fields, also worked putting tapas in the family bar 'Vivir sin dormido'. The residents of Villacarrillo consulted by this newspaper define Ginés as "a normal guy", "sensible", "coherent", "educated", "meticulous" and "a bit lonely".
The businessman routine is reduced to taking care of their farms, "going for a walk", "playing tennis", "going for walks with their two children and their wife, an employee in a notary's office" or "having a drink with other farmers, be it a beer or a coffee". But the UCO believes that there is something else behind Ginés: that thin guy with glasses, with a seasoned character like his mother.
A spokesman for the Central Operating Unit crosses out of "identical" the case of the disappearance of the Senegalese Ibrahima Diouf in 2021, with respect to that of the malian Tidiany Coulibaly in 2013. The reason is because the trail of heyou two african temp it got lost after maintaining alleged disagreements over working conditions with his foreman: Ginés VL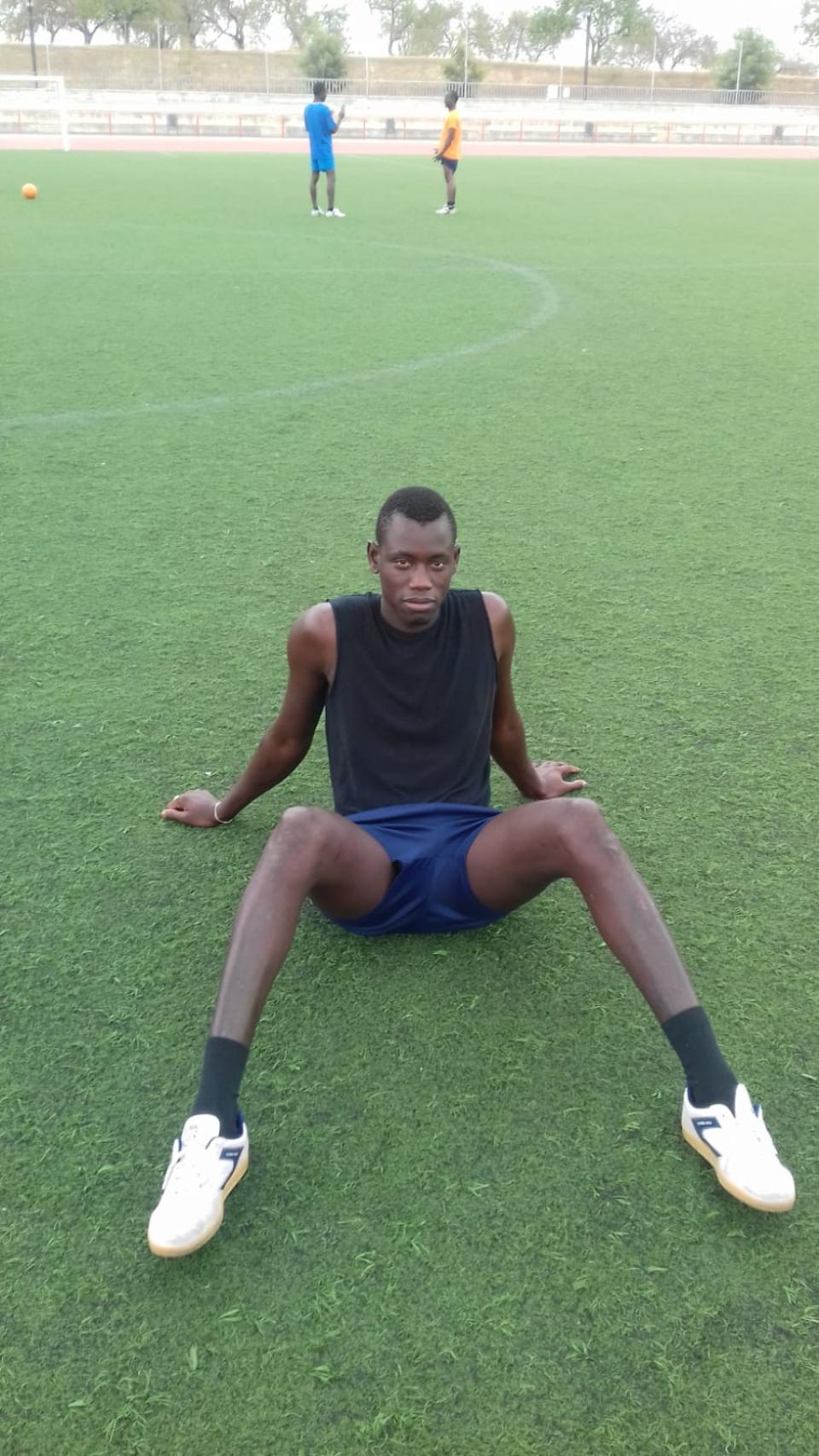 This is confirmed by the Senegalese Mussa, unable to get out of his head the last telephone conversation he had on January 5, 2021 with his brother: Ibrahima. "He called me around one in the afternoon and told me that I was going to come with me to Cartaya to pick up oranges. His last word when we talked was: 'my boss is coming to charge'. Chen coppergrabthe I would buy a bus ticket and he would call me back to tell me he was on his way.sa call from the bus never came. "That day he I called twice and the telephone Already i had it off", as Mussa continues. "The last person Ibrahim spoke to was his boss." insist. "She had to pay him money, but she didn't tell me how much."
– Why did your brother from Villacarrillo want to leave?
– Musa: He told me that I was working too much and not getting paid a dime. She spent nine hours in the olive for 45 euros. She wanted to come with me to work in Huelva. It was the first time that she worked in Villacarrillo, she had been working there for less than two months. He told me that he did not feel well, he worked a lot, he could not rest, he had no money, and he did not like it because he only worked, ate and slept.
He told me that when he could he was going to talk to his boss because he was cheating people a lot. My brother is a very good person, clean, he didn't want any problems. He was working without papers and could not report
– What was the foreman supposedly deceiving the temporary workers?
– Musa: With the hours. My brother told me that he received less money than he had been promised.
This Senegalese citizen attends to EL ESPAÑOL from Mallorca, where he works in a hotel. Mussa lives hundreds of kilometers from Villacarrillo, but explains that he is in contact with the Civil Guard to find out the outcome of the investigation that he is trying to find out about the whereabouts of his brother. ibrahima: a man in his thirties, passionate about soccer, and in 2018 he risked his life in a boat to arrivedar to the Canary Islandswith the aim of looking for work in Spain to send money to his wife and 7-year-old daughter.
Ibrahima looked for life in Tenerife, then came to the Peninsula, to break his back as a seasonal farmer, first in Huelva, and then in Villacarrillo: his last destination before disappearing. "I was calling him, he didn't answer, I called relatives and friends with whom he left for Jaén and nobody knew anything about my brother." One of those friends finally reported his disappearance and the Civil Guard has been looking for him since January 2021. "His wife and his daughter have cried a lot."
– Where do you think your brother is?
– Musa: In the family we think he's dead.
Follow the topics that interest you
Source: Elespanol
Disclaimer: If you need to update/edit/remove this news or article then please contact our support team
Learn more