22 Sep 2022 4:05 p.m

Western countries are already sending arms to Ukraine on a massive scale. But now the country's deputy defense minister is encouraging states to make new material available to Kyiv. A seal "Proven by the war in Ukraine" could boost their sales.
Deputy Defense Minister of Ukraine Vladimir Gavrilov recommended that US defense companies send their new weapons to Ukraine for testing against Russian forces.
Gavrilov made the suggestion Wednesday while speaking at the annual Future Force Capabilities Conference and Exhibition in Austin, Texas. He addressed hundreds of US defense industry officials and military procurement officials. The event is organized by the National Defense Industrial Association (NDIA), whose members include defense giants such as Raytheon Technologies and Lockheed Martin.
"If you have ideas or pilot projects that need to be tested before mass production, you can send them to us and we will explain how to realize them."
According to a report by the platform Military Times Gavrilov further said:
"And in the end you will get the seal – proven by the war in Ukraine. You will be able to sell it easily."
According to the deputy defense minister, start-up companies, including those engaged in the development of drone and jamming equipment, have already brought new technologies to the Ukrainian battlefield.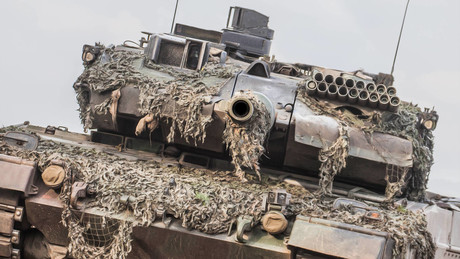 "And they're coming back with a product that's competitive in the market now that it's been tested in a combat zone," Gavrilov added, without naming the companies that have worked with Ukraine in that capacity.
Gavrilov's comments came on the day Russian President Vladimir Putin announced partial mobilization, which he said was necessary because Russia was fighting "the entire Western military machine" in Ukraine. The Russian Defense Minister Sergei Shoigu announced a little later that around 300,000 reservists should be called up.
With these changes in Russian tactics, Gavrilov said Kyiv will need more anti-drone and electronic warfare technologies, armored vehicles, and long-range anti-tank and precision weapons.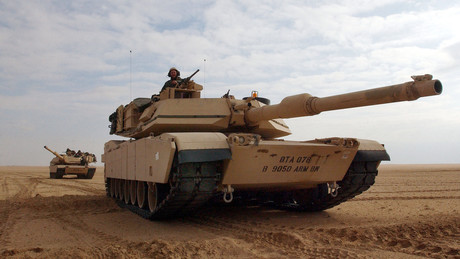 According to Shoigu, Ukraine is now almost entirely dependent on arms supplies from the US, UK, EU and other countries, as most of the Soviet weapons they had before fighting began in late February have been destroyed by Russian forces .
Moscow has long criticized the West for supplying arms to Kyiv, saying it only prolongs fighting and increases the risk of a direct confrontation between Russia and NATO. Russian Foreign Minister Sergei Lavrov warned on Wednesday:
"The US is indeed on the verge of becoming a party to the conflict through its policies."
more on the subject – Defense Minister Shoigu: "We are waging war against the collective West"
By blocking RT, the EU aims to silence a critical, non-pro-Western source of information. And not only with regard to the Ukraine war. Access to our website has been made more difficult, several social media have blocked our accounts. It is now up to all of us whether journalism beyond mainstream narratives can continue to be pursued in Germany and the EU. If you like our articles, feel free to share them wherever you are active. It's possible because the EU hasn't banned our work or reading and sharing our articles. Note: However, with the amendment of the "Audiovisual Media Service Act" on April 13, Austria introduced a change in this regard, which may also affect private individuals. That's why we ask you not to share our posts on social media in Austria until the situation has been clarified.
Source: RT
Disclaimer: If you need to update/edit/remove this news or article then please contact our support team
Learn more