For its entry into contention within the framework of the first day of the women's basketball world cup which takes place in Australia, Mali was beaten, this Thursday, September 22, by Japan 56 points to 89.
Bad start for the senior women's Eagles of Mali in the basketball world cup, Australia 2022. For their entry into the running, this Thursday, September 22 in Sydney, the teammates of Djenaba N'Diaye lost heavily in front of Japan 56 points to 89.
The Japanese collective got the better of a Malian selection in bad shape in the compartments of the game. In this collective sinking, only Sika Koné (10 pts) and Djenaba N'Diaye (13 pts) were able to emerge by reaching 10 points. Mali's next game is scheduled for tomorrow Friday against Australia, the host country of the competition. Which is another story.
As a reminder, in addition to Japan and Australia, the Ladies Eagles will face France, Canada and Serbia. The competition which started on Thursday 22 September will continue until 1er October in Sydney, Australia.
Abdrahamane SISSOKO/Maliweb.net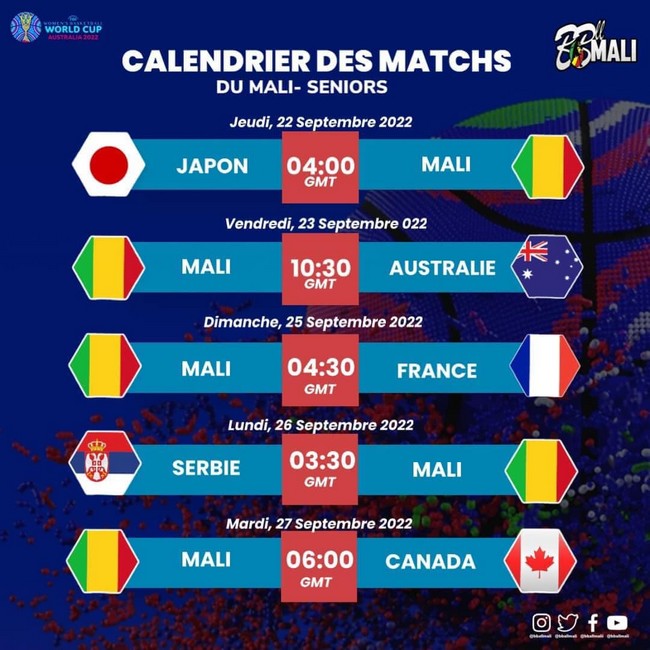 Comments via Facebook:
Source: www.maliweb.net
Disclaimer: If you need to update/edit/remove this news or article then please contact our support team
Learn more