21 Sep 2022 9:52 p.m

Chinese leader Xi Jinping has urged the military to focus on preparing for military operations. Against the background of the worsening Taiwan crisis, Xi Jinping emphasized that the goals of army reform should be achieved.
The Chinese People's Liberation Army should focus on preparing for war operations. This was stated by the President of the People's Republic of China, Xi Jinping, at a conference on national defense and military reform in Beijing. The local news agency Xinhua quoted the Chinese leader as saying:
"It is necessary to carefully evaluate and apply successful reform experiences, to cope with the new situation and the demands of the tasks, to focus on preparing for war, and to have the courage to explore and introduce innovations."
Xi Jinping called the improvements made by reforming China's national defense and armed forces a historic achievement, as the people's army now has a new system and structure. The head of state also instructed the representatives of the Central Military Commission, the People's Armed Police and the Chinese military academies to start planning the next military reform.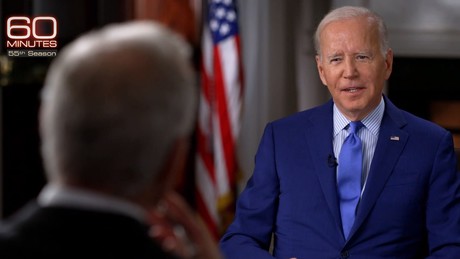 The extensive military reform was announced in 2015. As part of the reform, all branches of the armed forces were to be united under a single military command, which was planned to be set up by 2020. The establishment of "elite combat units" was also planned.
Xi Jinping's speech came at a time of tense situation around Taiwan. On September 21, Shi Yi, the official representative of the East Zone Combat Command, said Chinese units continued to maintain a high combat readiness following the passage of US and Canadian naval vessels in the Taiwan Strait. Shi Yi stressed that Chinese troops face all threats and stand ready to defend state sovereignty and territorial integrity.
more on the subject – Scholz angers China: "International Relations" between China and Taiwan
By blocking RT, the EU aims to silence a critical, non-pro-Western source of information. And not only with regard to the Ukraine war. Access to our website has been made more difficult, several social media have blocked our accounts. It is now up to all of us whether journalism beyond mainstream narratives can continue to be pursued in Germany and the EU. If you like our articles, feel free to share them wherever you are active. It's possible because the EU hasn't banned our work or reading and sharing our articles. Note: However, with the amendment of the "Audiovisual Media Service Act" on April 13, Austria introduced a change in this regard, which may also affect private individuals. That's why we ask you not to share our posts on social media in Austria until the situation has been clarified.
Source: RT
Disclaimer: If you need to update/edit/remove this news or article then please contact our support team
Learn more