21 Sep 2022 09:00 am

By Rüdiger Rauls
Nord Stream 2 is not needed?
In order to refute the growing demands for the opening of Nord Stream 2, two main claims are made by the opponents in the discussion. It makes no sense to put the pipeline into operation since not even all the others are properly utilized. This was also claimed by the Federal Government Commissioner for East Germany, Carsten Schneider, on September 2nd morning magazine.
However, only a few days later, this claim was refuted by Schneider's party comrade and Chancellor Olaf Scholz himself. In a summer interview with ZDF of September 5, he describes it as the main problem "that we don't get enough energy to Germany". Two representatives of the same government say the exact opposite. What is it now?
In order to pass the buck to Russia for the lack of gas, it is claimed that gas is not sanctioned. That may be true, but that does not apply to the banks through which the deliveries are to be processed. The Russian accounts in the West are blocked, the West does not want to pay for gas in rubles, and dollars and euros can no longer be issued to the Russian central bank.
How do the opinion makers in this country imagine it? Should Russia deliver gas for which it is not being paid or whose payment is then immediately frozen by the Western banks? Would the West put up with that if the goods delivered were not paid for? The claim that other pipelines are underutilized is intended to give the impression that NS2 is not needed. But then the question arises as to why the line was built in the first place. After all, it took years and billions, and only now are politicians realizing that NS2 is superfluous? The question arises: Were the planners and investors on drugs that they hadn't noticed beforehand?
If Russian gas isn't needed, why are Western officials beating down the doors of even the worst rogue states to get gas? If NS2 is not needed, why are gas prices skyrocketing? Typically, when a product becomes obsolete, prices fall. And if NS2 isn't needed, why are we asked to sit in cold apartments, wash with a washcloth, conserve electricity wherever possible?
gas as a weapon
Another claim is intended to throw sand in people's eyes: Russia is using the gas as a weapon. Putin wants to split German society and break the solidarity of the West. The facts, however, do not support this allegation. Anyone who pays in rubles will continue to receive Russian gas, including importers in Germany. Via Turkey, which has not joined the Western sanctions, it flows to EU countries in southern and south-eastern Europe.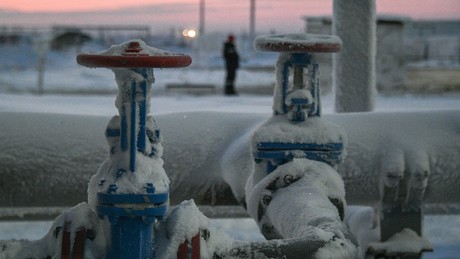 Deliveries are now being made again to Bulgaria, which some time ago refused to pay in rubles. Even the EU member state of Hungary has been able to conclude new favorable agreements with Gazprom, although it supports the western sanctions. All of this contradicts the statements of the opinion makers. It is not Russia that is dividing the community, it is the different interests within the EU that are the culprits.
Russia continues to deliver through all available pipelines. However, the flow is impeded by Poland, the Baltic States or Ukraine. In some cases, gas is also pumped back from Germany to these countries when they run out of gas. However, this blocks the flow of gas from Russia to the EU, i.e. in the other direction. All of this should be known to those who claim that Russia wants to blackmail the West by reducing gas supplies.
Nord Stream 1 serves as proof of this accusation, where the flow has actually been repeatedly restricted by Russia in recent weeks. But even the originators of the allegations do not deny that contractual maintenance work is being carried out. They also know that the compressors they need are in a Canadian Siemens factory for overhaul. It is the only plant that can carry out this work. You should also know that these turbines are subject to Western sanctions against Russia, because all of this is known and verifiable.
conjecture rather than evidence
Nord Stream 1 has been completely idle since the end of August. Defects were found in the last remaining turbine. According to Russian laws, further operation under these circumstances is not permitted because of the dangers to people and the environment. It would be no different in Germany. All of these representations by the Russian side can be checked for accuracy. You can consult Russian laws and no law was created specifically to shut down Nord Stream 1 overnight.
However, this factual enlightenment of the German public does not take place. Instead, a campaign was launched to cast doubt on Russia's serious interest in getting Nord Stream 1 back online. The media, politicians and so-called experts act as if they knew Putin's plans exactly. They claim to know how he "ticks" or what his top secrets are. But for that to happen, Putin or other Russian politicians would have to let them in on their plans. That's unlikely.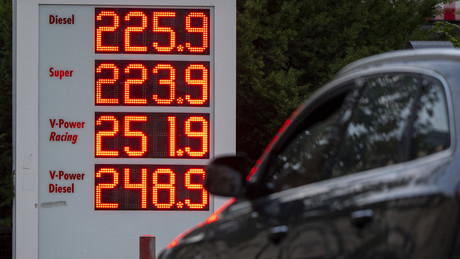 What these Western opinion makers put forward is their own conjecture and speculation. These are not based on verifiable facts, but on questionable conclusions and confused fantasies of their own brains. Because they have not spoken to Putin or other Russian officials, and they cannot prove authentic sources for their statements.
Between the millstones
On the other hand, it would be naïve to believe that Russia is not using its opportunities to put pressure on the West. This includes that it will certainly not bend over backwards to get Nord Stream 1 up and running again as quickly as possible. After all, it was the West that brought an embargo on Russian gas into play at the beginning of the conflict. Now they have what they wanted. Except that it is Russia itself that is using Western reasoning to its own advantage.
Accusations are now being leveled against Russia of using the leverage at its disposal in this conflict. Doesn't the West do that too? With the exclusion from the SWIFT system, Russia was intended to be cut off from the western flow of capital. Now Russia is cutting off the West, particularly the EU, from its gas flow. In this struggle, each side uses the weapons that promise success: the West its capital, Russia its gas. If the West believed that Russia would collapse under the sanctions, it now has to realize that it is rather the other way around. The West is much more dependent on Russian gas than Russia is on Western capital. That is the bitter lesson that people in Berlin and Brussels simply do not want to accept.
In this opaque tussle of interests, we, the ordinary people, are the ones who suffer. Therefore we should be careful not to take sides with either side. We don't want to freeze in winter and we don't want to become impoverished under rising prices. These are our interests! Therefore our demand must be: Nord Stream 2 instead of gas surcharge!
In view of the dangers to our livelihoods, we cannot take into account whether this demand pleases the zealots in Berlin and Brussels, whether it benefits Putin or not. This demand benefits us, the common people.
More on the subject – Nord Stream 2 – The real reason for the US government's loathing
RT DE strives for a broad range of opinions. Guest posts and opinion pieces do not have to reflect the editor's point of view.

By blocking RT, the EU aims to silence a critical, non-pro-Western source of information. And not only with regard to the Ukraine war. Access to our website has been made more difficult, several social media have blocked our accounts. It is now up to all of us whether journalism beyond mainstream narratives can continue to be pursued in Germany and the EU. If you like our articles, feel free to share them wherever you are active. It's possible because the EU hasn't banned our work or reading and sharing our articles. Note: However, with the amendment of the "Audiovisual Media Service Act" on April 13, Austria introduced a change in this regard, which may also affect private individuals. That's why we ask you not to share our posts on social media in Austria until the situation has been clarified.
Source: RT
Disclaimer: If you need to update/edit/remove this news or article then please contact our support team
Learn more