Coming night from 6 a.m., the mixed team relay (or mixed relay) will be on the World Cup program, in which the Belgian team will start without any ambitious ambitions. The 6 Belgians see 2 difficulties: the preparation for the event and the weather. And what if the discipline becomes Olympic?
Nathan Van Hooydonck, Quinten Hermans and Pieter Serry are the first trio to start for their 14 kilometers. Then the trio Julie De Wilde, Valerie Demey and Jesse Vandenbulcke takes over the imaginary stick from the men.
Hermans and Serry landed on Australian soil on Friday night. They were the last Belgians to arrive in Wollongong. "The second and third days are the hardest," Serry told Monday's press conference just before a 4-hour training trip.
"I think it came just in time to give my body that first strong stimulus."
Some riders had a little harder time than others adjusting to the Australian time. "I came here rested, just like Pieter Serry," Hermans continues. "I notice that we adapt more easily and that our body can handle that well."
Our goal is to become world champions with Belgium on Sunday, we are certainly not going to take any risks not to fall
Belgium will have to compete against strong opponents on paper. In contrast to the Belgians, they traveled to Australia with extra riders.
"I think a medal will be very difficult, although we will do our best," says Van Hooydonck. "We will just cycle as fast as possible with the six of us and then we'll see where the ship ends up."
Cyclists are already familiar with a team time trial, but riding around with three is something completely different. "Your recovery time is a lot shorter," Van Hooydonck continues. "You come back much faster. It is of course very short, 14 kilometers."
Bad weather is forecast for Wednesday. "Our goal is to become world champions with the Belgian team on Sunday", Serry explains. "We're definitely not going to take any risks here so as not to fall."
"I don't know if every participant will take full risks, but it could be a surprise winner."
"Good communication is important with mixed repayments"

Is this a "mandatory" number for Belgians? "I don't consider that mandatory for myself," says Julie De Wilde. "I always like to participate in such an event. I am motivated."
Each trio will depend on the weakest link. "If there is good communication, that will not be a problem," De Wilde continues. "It's not because you're better that you have to empty the other 2 riders. If one is better than the other, she just does longer turns."
The difficulty with a mixed redemption is getting aligned. "You can prepare very little for it, because you are always on the road with your team," says Valerie Demey.
"We are 3 riders from different teams, so you can train very little together."
"We did complete a few training sessions together on an internship," says Jesse Vandenbulcke. "But not yet in this formation."
"Once it becomes Olympic, all countries will come forward with their best riders"

In time, the mixed team relay will probably be organized at the Olympic Games. "Especially from the women's side, that can happen very quickly," says Valerie Demey. "I think it could be a boost for women's cycling."
"I see a lot of benefits in this discipline despite it being the subject of a lot of discussion right now."
"It gives an extra dimension if it becomes Olympic. Then it will be an added value and all countries with their best riders will come forward", Demey concludes.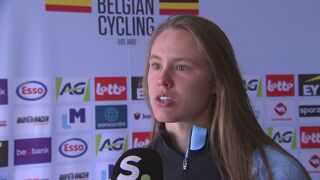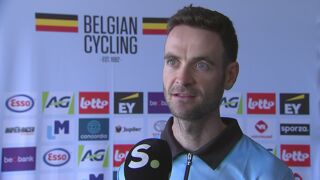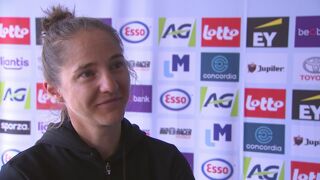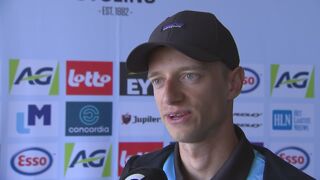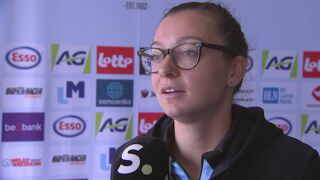 program and results 2022 World Cycling Championships
Sunday 18 September
time trial women elite
34.2 km
1.35 am – 4.30 am
Ellen van Dijk (Ned)
report
time trial men elite
34.2 km
5.40 am – 9.00 am
Tobias Foss (Noo)
report
Monday 19 September
time trial men promises
28.8 km
5.20 am – 9.00 am
Soren Wærenskjold (Noo)
report
tuesday 20 september
time trial women juniors
14.1 km
1.30 am – 3 am
Zoe Backstedt (GBr)
report
time trial men juniors
28.8 km
5.20 am – 9.00 am
Joshua Tarling (GBr)
report
Wednesday September 21
mixed redemption
28.2 km
6.20 am – 9.00 am
Friday September 23
road race men juniors
135.6 km
0.30 am – 4.00 am
road ride men promises
169.8 km
5.00 am – 9.15 am
Saturday September 24
road race women juniors
67.2 km
0.00 am – 1.55 am
road race women elite
164.3 km
3.55 am – 9.00 am
Sunday 25 September
road race men elite
266.9 km
2.00 am – 8.50 am
Source: Sporza
Disclaimer: If you need to update/edit/remove this news or article then please contact our support team
Learn more