20 Sep 2022 2:59 p.m

Several countries accept cards from the Russian payment system MIR, which was set up in 2014. Two Turkish banks are now suspending use of the system. Her decision follows direct threats of sanctions from Washington.
Turkish banks İşbank and DenizBank announced on Monday that they have stopped using the Russian payment system "MIR". Previously, Washington, DC financial institutions were explicitly warned that they risked secondary sanctions if they continue to help Moscow bypass US sanctions. The banks also confirmed their latest decision to the Russian news agency RIA Novosti.
The credit institution İşbank explained to the US economic platform Bloomberg also that this decision followed the US Treasury Department's statement on the matter. Last week, the US Treasury Department's Office of Foreign Assets Control (OFAC) announced it was ready to impose sanctions on any banking institution outside of Russia that uses Moscow's payment system.
A little later, unnamed sources reported to the Financial Times the intention of the USA and also the European Union to put pressure on Turkish banks to prevent them from helping Russia to "evade the sanctions". They want to "close loopholes," an official told the newspaper, pointing out that the EU and the US are currently focusing on stricter enforcement of the sanctions already imposed on Moscow.
Turkish banks joined the Russian payment network in early August to make it easier for Russian tourists to pay for services in Turkey.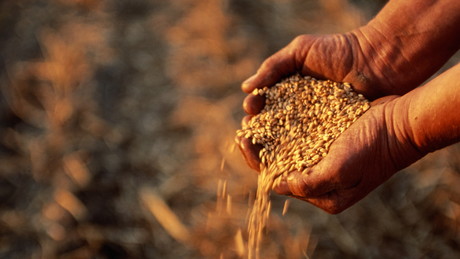 The Russian payment system "MIR" (which translates to German: world/peace) was set up in July 2014 after the USA imposed sanctions on Russia for annexing the Crimean Peninsula to the Russian Federation. The payment system was developed by the Central Bank of Russia as its own alternative to the US-controlled Visa and Mastercard card systems.
Since its introduction, Russian banks have issued more than 129 million "MIR" cards. They are currently accepted in Turkey, Vietnam, Armenia, South Korea, Uzbekistan, Belarus, Kazakhstan, Kyrgyzstan, Tajikistan, South Ossetia and Abkhazia. It was recently said that Russia would negotiate with a number of other countries on the acceptance and introduction of the payment system. These include China, Cuba, Myanmar, Nigeria and Thailand.
more on the subject – India is considering introducing the Russian payment system "Mir"
By blocking RT, the EU aims to silence a critical, non-pro-Western source of information. And not only with regard to the Ukraine war. Access to our website has been made more difficult, several social media have blocked our accounts. It is now up to all of us whether journalism beyond mainstream narratives can continue to be pursued in Germany and the EU. If you like our articles, feel free to share them wherever you are active. It's possible because the EU hasn't banned our work or reading and sharing our articles. Note: However, with the amendment of the "Audiovisual Media Service Act" on April 13, Austria introduced a change in this regard, which may also affect private individuals. That's why we ask you not to share our posts on social media in Austria until the situation has been clarified.
Source: RT
Disclaimer: If you need to update/edit/remove this news or article then please contact our support team
Learn more