20 Sep 2022 1:24 p.m

In an interview with the British newspaper "The Guardian", the former Belarusian presidential candidate gives an insight into her thinking and thus reveals who leads her and what she works for. The welfare of Belarus is not. Tichanovskaya lost her homeland long ago.
By Gert Ewen Ungar
Svetlana Tichanovskaya, the failed presidential candidate in Belarus, is still claiming victory over incumbent Alexander Lukashenko two years later. Tichanowskaja meanwhile trundles through the western talk shows, is showered with prizes and plays the role of the voice of the Belarusian opposition in the media. She herself has been living in exile in Lithuania for two years. Belarus has put her out for an international manhunt because of the coup attempt, and the EU authorities are not cooperating. So she lives here safe from prosecution and can continue the business of a coup in Belarus from the EU. However, nothing will probably come of it.
She is courted in the west. However, it is difficult to say how high their approval ratings are among the Belarusian population. On the day of the Russian invasion of Ukraine, Tikhanovskaya declared herself to be the legitimate representative of the interests of the Belarusian nation and Lukashenko in a video published on YouTube. The video published at the end of February has a little more than 21,000 views today, and a little more than 1,400 users liked the putsch in video format. In any case, comprehensive support in the Belarusian population cannot be deduced from these figures.
On the contrary, Tichanovskaya's claim seems megalomaniac in a tragic way. Her fate shows clear parallels to the self-proclaimed President of Venezuela Juan Guaidó. In both cases, claim, gesture and reality are far apart.
In an interview with the British newspaper The Guardian outlines Tikhanovskaya reiterated its political program and called on the international community to impose comprehensive sanctions on Belarus. At the same time, she shows where she stands ideologically and who is leading her in the background.
The demands make it clear that Tichanovskaya does not represent the interests of the citizens of Belarus. It represents the interests of a Western liberalism that is in crisis and is fighting for its survival on the European continent. Their proposals are likely to lead their country into a deep economic depression. She is demanding comprehensive sanctions against her home country, such as cutting state-owned banks and state-owned companies from the SWIFT system. Domestic transfers, but above all money transfers from and to Western countries, would then no longer be possible. She believes this will help private companies thrive because they specifically want to exempt them from SWIFT sanctions.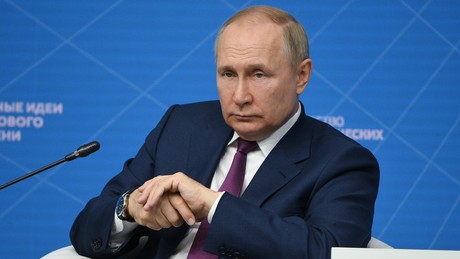 It is obvious that this cannot work in a country in which industry and agriculture are largely in the hands of the state and are therefore central to the functioning of the economy. Tichanovskaya either has shockingly little knowledge of economics, or she aims to bring about a system change by impoverishing Belarusian society.
It is probably the latter, because it is now part of the standard repertoire of Western liberal regimes to use sanctions that violate international law to plunge all those countries whose political and economic orientation does not submit to Western hegemony into economic misery in order to achieve regime change through hunger riots. As a rule, there is no overthrow, and the change in political course is rarely achieved through sanctions. However, the suffering caused by Western sanctions in the affected civilian population is of course still frightening and very real. The sanctions against Syria or Venezuela, for example, hit citizens directly, reduce life expectancy and create shortages in all areas of life.
Tichanovskaya describes Lukashenko as a puppet of Vladimir Putin. This is definitely wrong in this form. Lukashenko managed to turn a clever political game with both Russia and the EU into political and economic gains for Belarus until comprehensive sanctions were imposed after the last election. The clear rapprochement with Russia only came afterwards, and it is mainly due to the aggressive policy of the EU.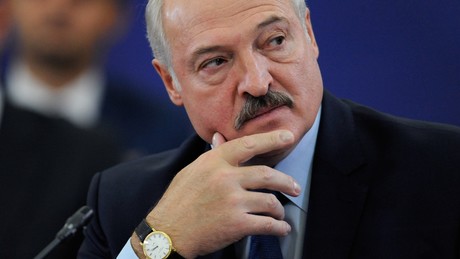 On the other hand, Tichanovskaya's demands prove that she herself is the puppet of Western influence. This always follows the same pattern: strengthening of nationalist tendencies, weakening of the economy, calls for market opening and "reforms" of the social security systems, which means their dismantling. Finally, the hollowing out of national sovereignty and democracy through indebtedness with Western institutions, giving them the opportunity to intervene in parliamentary decisions, as well as integration into a transnational structure such as the EU, which also hollows out national sovereignty.
Tichanovskaya's demands, including the rejection of the Russian language and the strengthening of Belarusian nationalism, follow exactly this pattern. She is not a politician for Belarusian citizens, but an agent of influence for Western interests in Belarus.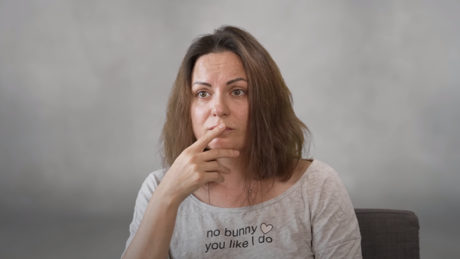 This also becomes clear in the interview. Tichanovskaya uses numbers and data from Western NGOs and think tanks to justify her demands. It quickly becomes clear that these numbers are highly questionable. One of her theories, for example, is that Lukashenko is highly unpopular among Belarusian voters. He only enjoys the support of 25 percent of those entitled to vote.
"Lukashenko is deeply unpopular and far weaker than many assume. He has the support of just 25 percent of the population. The majority of these are pensioners, civil servants and security service workers who depend on the state as an employer in a failing economy."
The text links to a contribution by the US Carnegie Foundation as evidence for this claim. Again, this post has its numbers from the well-connected British think tank Chatham House. However, the survey has its weaknesses, because it is not representative because it was carried out on the Internet. The study itself limits its validity:
"Despite the fact that our sample represents a balanced representation of the social groups in Belarusian society, it is possible that support for Lukashenko and his policies is slightly higher than this survey indicates, because Lukashenko's supporters tend to be less socially and economically active than his opponents."
According to their own statements, the group of pensioners, whom Tichanovskaya considers one of the largest groups of supporters of Lukashenko, is hardly reached by the poll's makers. The file linked by Carnegie then says nothing about Lukashenko's popularity ratings. It is about the support of the Russian special operation in Ukraine.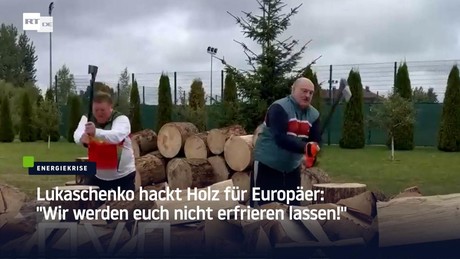 But all this fibbing with facts and data also shows that Tichanovskaya is a puppet of Western influence. The sources she cites alone show where her political home is and who controls her. It is Western think tanks and foundations that pursue free-market ideologies and a neo-colonial program. The interview in Guardians but also provides an insight into the tragedy of Tichanovskaya's biography. She sees herself as a victim of Russian influence on the elections in Belarus. She portrays herself as a victim of Russian politics. Putin stole her victory, is her absurd thesis. Tichanovskaya is a tragic figure. She has allowed herself to be made into an instrument of a cause that is not the concern of the Belarusian nation. She is now being swept from talk shows to interviews and back again in the West, allowed to tell the same story of a stolen election and stolen presidency, and forced to take positions and make demands that, if carried out, would do profound harm to her homeland. She keeps losing touch with reality.
more on the subject – Denial of reality and bloc formation – von der Leyen's speech on the state of the EU
RT DE strives for a broad range of opinions. Guest posts and opinion pieces do not have to reflect the editor's point of view.

By blocking RT, the EU aims to silence a critical, non-pro-Western source of information. And not only with regard to the Ukraine war. Access to our website has been made more difficult, several social media have blocked our accounts. It is now up to all of us whether journalism beyond mainstream narratives can continue to be pursued in Germany and the EU. If you like our articles, feel free to share them wherever you are active. It's possible because the EU hasn't banned our work or reading and sharing our articles. Note: However, with the amendment of the "Audiovisual Media Service Act" on April 13, Austria introduced a change in this regard, which may also affect private individuals. That's why we ask you not to share our posts on social media in Austria until the situation has been clarified.
Source: RT
Disclaimer: If you need to update/edit/remove this news or article then please contact our support team
Learn more