Today, and during the development of the event GTC 2022, NVIDIA revealed the hitherto unknown details of the news that the GeForce RTX 40 Serieswhich promise to bring revolutionary performance to gamers and creators with the new flagship model, the RTX 4090 GPUcapable of offering up to four times the performance of its predecessor.
It should be noted that the Series 40 is the first GPU based on the new NVIDIA Ada Lovelace architecture.where the brand has promised to offer an incredible generational leap in performance and efficiency, as well as integrating new technologies such as DLSS 3 and a new era of ray tracing real-time and neural rendering, which uses AI to generate pixels.
Based on this, Jensen Huangfounder and CEO of NVIDIA commented the following during the GTC:
The era of ray tracing and RTX neural rendering is going full steam ahead and the new Ada Lovelace architecture takes it to the next level. Ada offers gamers a quantum leap and paves the way for creators to simulate entire worlds. With up to four times more performance than the previous generation, Ada is a new benchmark in the industry.

Jensen Huang
GeForce RTX 4090 and 4080: the ultimate new GPUs
The RTX 4090 promises to be the fastest gaming GPU in the worldoffering much better power, noise levels and temperature, in addition to full ray tracing gaming, the RTX 4090 with DLSS 3 is capable of offering up to 4 times more speed than the previous generation RTX 3090Ti with DLSS 2. Also, it offers up to twice the performance in current games while maintaining the same level of energy consumption, 450W.
On technical specifications, the RTX 4090 will feature 76 billion transistors, 16,384 CUDA cores, and 24GB of Micron high-speed GDDR6X memory, consistently delivering over 100 frames per second while gaming at 4K resolution.
Finally, about its release date and suggested valueNVIDIA has highlighted that this will be launched on October 12 from $ 1,599.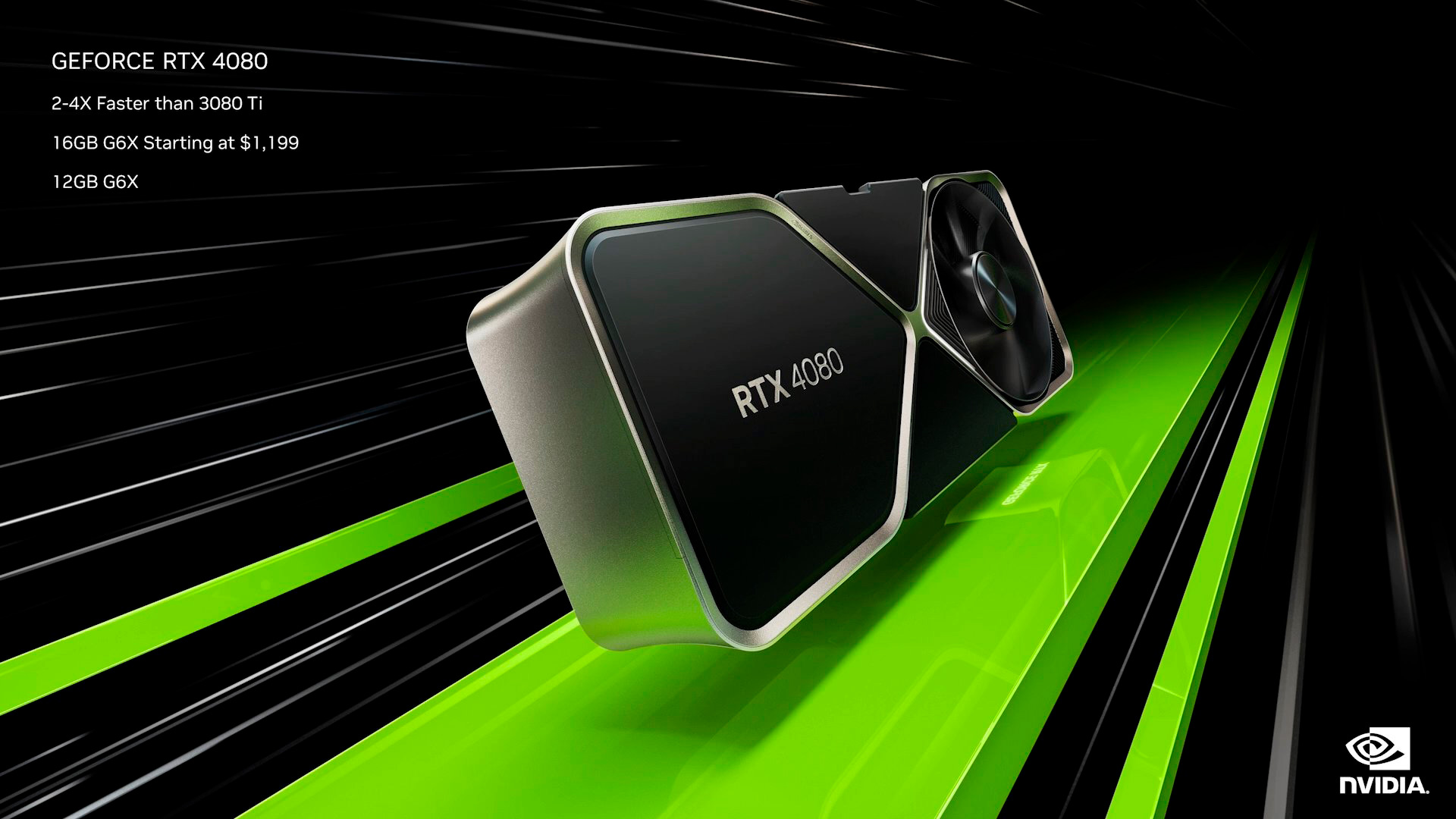 The company has also announced the RTX4080which will arrive in two configurations:
The RTX 4080 16GB, with 9,728 CUDA cores and 16GB of high-speed Micron GDDR6X memory, which is twice as fast in current DLSS 3 games as the GeForce RTX 3080Ti, while being more powerful than the lower power GeForce RTX 3090Ti.
The RTX 4080 12GB, with 7,680 CUDA cores and 12GB of Micron GDDR6X high-speed memory, faster than the GeForce RTX 3090Ti, the reference GPU in the previous generation.
Both RTX 4080 configurations will be available in November with starting prices of $1,199 and $899, respectively.
Source: Beahero
Disclaimer: If you need to update/edit/remove this news or article then please contact our support team
Learn more