20 Sep 2022 07:21 am

It has been clear for years that Germany needs significantly more housing construction. But now, due to the high energy prices, the opposite is happening: New buildings that have already been commissioned are being cancelled. Another area that is collapsing economically.
In Germany there has been an increase in homelessness for years, and in the larger cities it is a stroke of luck to find an affordable apartment. This problem could only be solved by a larger number of cheap apartments. But especially in the case of housing cooperatives and municipal housing companies, new construction is declining.
In an internal survey, the Association of Bavarian Housing Companies, which mainly includes municipal and cooperative housing companies, found out from half of its members that they expect their tenants to default on more and more payments and that half of them are therefore shelving modernization or new buildings.
A few days ago, the association had called for a gas price cap for tenants. "The rent including heating for our tenants will have to increase by an average of more than 25 percent due to the current energy prices. But that's just the beginning. Many people will no longer be able to afford the skyrocketing prices," said the association's director, Hans Maier.
"The latest peak value for an association member is almost 47 cents per kilowatt hour. In practice, this means that the advance payment for the apartment, which has previously been 50 euros per month, must then be increased to 750 euros."
The cancellation or postponement of construction contracts serves to keep the housing companies liquid in the event of the expected shortfalls.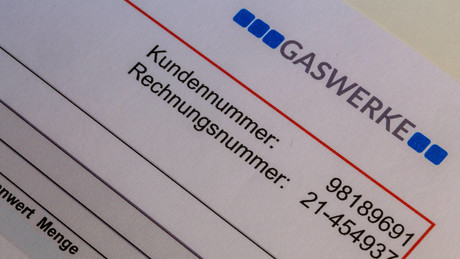 Orders are increasingly being canceled in the entire residential construction sector. As early as July, reports the Ifo Institute, 11.5 percent of construction companies reported cancellations. In August it was 11.6 percent. "Since April we have seen that a striking number of projects have been canceled. The framework conditions for residential construction have deteriorated massively in recent months: Exploding construction costs, rising financing rates and limited funding options are weighing heavily on the calculations of potential builders," explained Ifo researcher Felix Leiss.
Although fewer companies are currently complaining about supply shortages – still 36.4 percent, compared to 45.6 percent in July – the price increases due to high energy prices are now making themselves felt. Whether brick or concrete – both are energy-intensive materials to produce.
The scope for an increase in construction costs is very small, especially in the big cities, where most apartments are missing, since the cost of land is so high that their share in the price of the finished apartment often exceeds that of the construction costs. Sentiment in housing construction is correspondingly bad, falling to its lowest level since the institute began measuring it in 1991.
more on the subject – Stadtwerke warn of payment defaults and insolvencies due to high energy and electricity prices
By blocking RT, the EU aims to silence a critical, non-pro-Western source of information. And not only with regard to the Ukraine war. Access to our website has been made more difficult, several social media have blocked our accounts. It is now up to all of us whether journalism beyond mainstream narratives can continue to be pursued in Germany and the EU. If you like our articles, feel free to share them wherever you are active. It's possible because the EU hasn't banned our work or reading and sharing our articles. Note: However, with the amendment of the "Audiovisual Media Service Act" on April 13, Austria introduced a change in this regard, which may also affect private individuals. That's why we ask you not to share our posts on social media in Austria until the situation has been clarified.
Source: RT
Disclaimer: If you need to update/edit/remove this news or article then please contact our support team
Learn more