Jens Verbrugghe went to Australia with ambition for the World Time Trial World Championship, but the European vice champion had already lost in advance. The bicycle of the 17-year-old son of Rik Verbrugghe was rejected fifteen minutes before the start. He was not allowed to leave with his own bicycle. "There was too much resistance," explained technical director Frederik Broché of the union.
It was commentator José De Cauwer who saw that something was not right with the bike Verbrugghe was on. It quickly became apparent that the Belgian youth was not spinning on his trusty machine. And that also manifested itself in the interim.
"That makes complete sense. You get such a blow mentally. You are already lost in advance," sounded our commentators in unison.
You have to have a time trial bike inspected several times, one last time fifteen minutes before the start. It went wrong for Verbrugghe during that last inspection. "This is incomprehensible and should not actually happen," De Cauwer responded. "Although we don't know what exactly happened. We will only know that later."
"A mortal sin", Karl Vannieuwkerke summed up. "You come here with such ambitions…"
Verbrugghe had to go back to a spare bike from the Belgian federation. Vannieuwkerke: "That is also good material, but of course not comparable with his custom-made time trial bike."
Jens Verbrugghe finally finished, shaking his head, only in 26th place at 2'58" from Tarling. He immediately drove through the mixed zone after the finish and was not allowed to give an interview by the doctor.
(reaction cycling association under photo)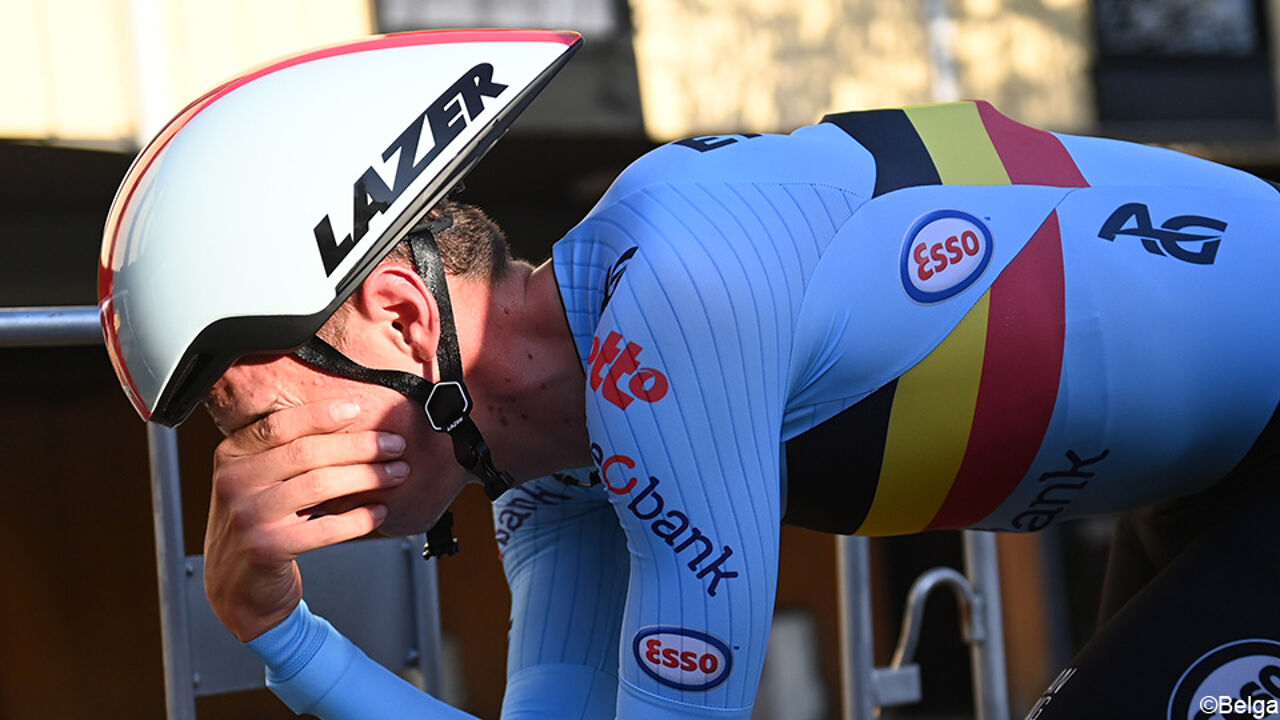 Technical director: "Too much resistance"

Technical director Frederik Broché came up with an explanation for the painful affair. "Apparently there was a wrong resistance on the bike. After the European Championship in July, where Jens was second, the bike was serviced and put in order for the World Cup. Then there would be a 53 plateau instead of a 52 plateau. stabbed. And that's not legal."
Juniors may not exceed 52, which is stipulated in the technical regulations. "It's a slightly bigger resistance, that's about 15 centimeters in the revolution. But that doesn't matter, it's not regulatory."
"We have not seen that here and have not checked it. We assume that all juniors come here with the maximum resistance, which they drive for a whole year."
The association did carry out a pre-check two to three hours before the race: "In terms of position, in terms of resistance. The UCI did not see it there either, the bike went through the inspection."
A few hours before the race, the UCI didn't see it either
"Just before the race, the UCI does another check, that's the usual procedure. And then they suddenly saw the wrong resistance. Then he had to change his bike."
Then such a boy leaves with the courage in his shoes. "That's the saddest thing about the story. He lived here and hoped to grab a World Cup medal after a European Championship or to do a good performance. That all falls to pieces and is a major disappointment."
The union does not want to make it a state matter. "But of course we will see what happened. We are working with a junior. He makes mistakes, we make mistakes, everyone makes mistakes."
"I have already had contact with Verbrugghe's home front. This is a human error, but especially a pity for that boy."
"He was too disappointed to give an interview. We want to protect him a bit. Let him recover."
Disappointment at Verbrugghe after the finish: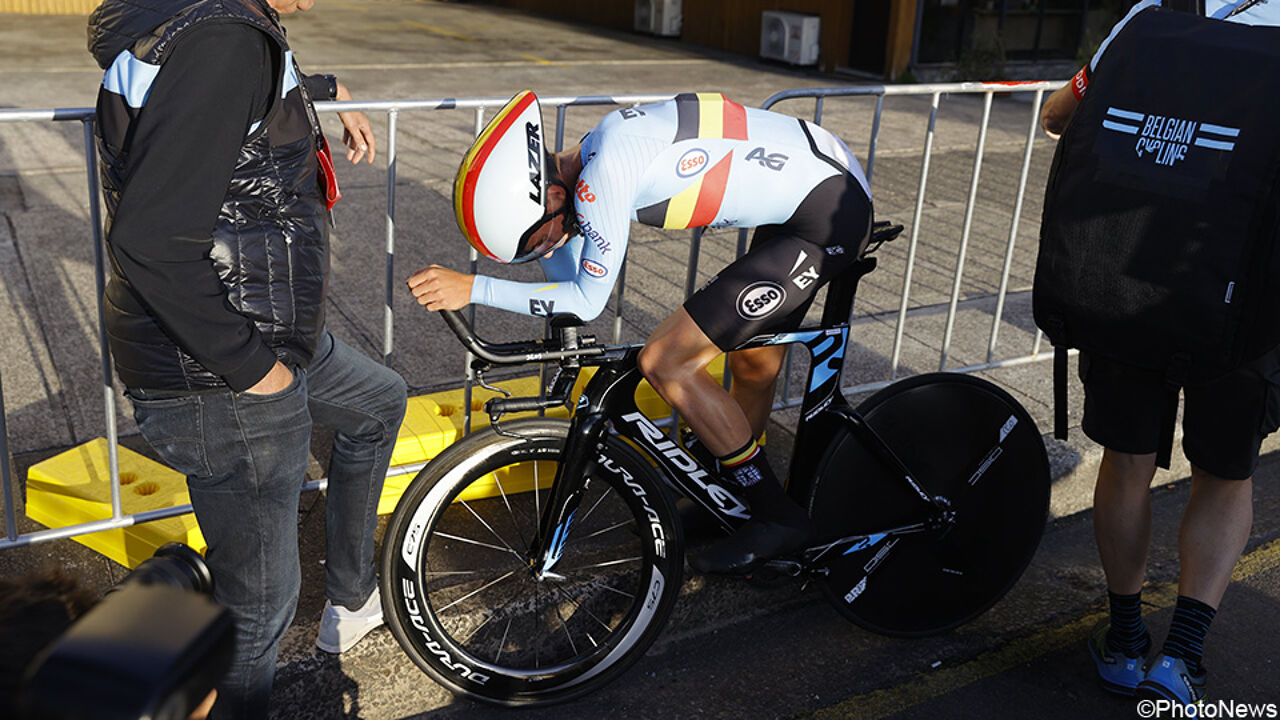 Source: Sporza
Disclaimer: If you need to update/edit/remove this news or article then please contact our support team
Learn more