20 Sep 2022 7:43 am

In an interview on Sunday, Chancellor Olaf Scholz demonstrated how to casually smash diplomatic china. It took him just two sentences to spark outrage in China. But in Germany this is probably not even noticed.
By Dagmar Henn
Perhaps Chancellor Olaf Scholz didn't mean it the way it was received in China. In his interview with Deutschlandfunk am Sonntag, he said many things whose reality, to put it politely, is limited. He praised the governing coalition with the remark: "This is a coalition that has made progress for our country and we have already initiated a lot of it." A view that not too many German citizens are likely to share. At best, that would be an "impressive balance sheet" if Olaf Scholz hadn't hired himself out as Chancellor but as a demolition contractor.
Even his claim that "we are now supporting those who are afraid that the war will make them hungry" does not entirely correspond to the fact that the grain exported from Ukraine was delivered to the EU and not to Africa. And in view of inflation and increases in energy costs, the increase in the minimum wage to 12 euros, which Scholz sees as a great achievement, has already been eaten up three times.
But he doesn't just talk about Ukraine with the usual gossip, as if he hadn't personally declared during his visit to Moscow that he doesn't care at all about the victims of the war in Donbass, to put it mildly. And it is by no means the case that this German government, which has clung to a US government whose rationality is more than limited, is not aware of what is happening in the world: the meeting in Samarkand, for example, whose participants almost represent half of humanity. The fact that it is not Russia that is threatened with isolation, but, on the contrary, the entire West. And there is basically nothing more stupid than opening another barrel against China.
When asked how worried he is about the conflict "between China and Taiwan," he replies:
"It's important that we ban violence from international relations. That's what we have to achieve as politicians. And that's why it's also a principle that guides us in our talks with others, including when it comes to China's development ."
Apart from the fact that the arms deliveries to Ukraine are pretty much the opposite of "banning violence from international relations", and Scholz, if he were serious about this attitude, should have made efforts to implement the Minsk agreements – that's for sure : As harmless as this statement may seem to most German readers, it is not.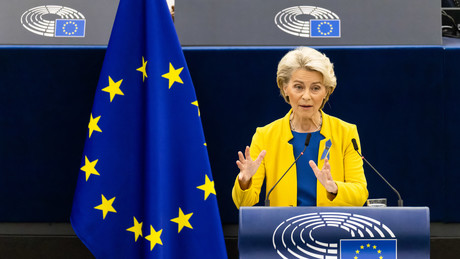 The Global Times devoted an entire op-ed to these two sentences. "Scholz's remarks are a blatant shift of blame as tensions in the Taiwan Strait are fueled by incessant Western provocation and interference in China's internal affairs and the continued trampling of China's fundamental line. Scholz, observers said, was in no position to interfere in the issue of Taiwan."
In fact, the malice of his testimony lies in his use of the phrase "international relations," which would require China and Taiwan to be two countries. They are not. Taiwan was also recognized by the Federal Republic as part of China. When Scholz uses the term "international relations" in this interview, he is signaling that he sees Taiwan as a different country.
Now that's not the only statement by German politicians that has recently caused irritation in China. Defense Minister Christine Lambrecht justified the participation of Bundeswehr aircraft in maneuvers in the Pacific on Friday by saying that "attacks on the territorial integrity of countries in other regions of the world are by no means ruled out," and then spoke of Chinese armament.
The presence of thirteen German aircraft in a US-led maneuver in the Pacific is seen by the Chinese commentator as a "military provocation". And the statement by Federal Economics Minister Robert Habeck that one no longer wanted to be naïve in relation to China did not exactly lead to enthusiasm.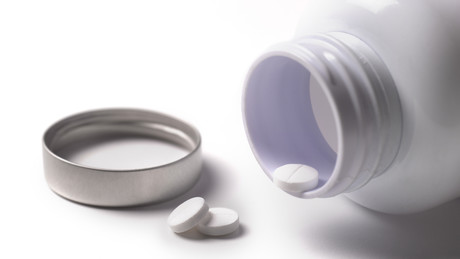 "However, while the German government vows to dilute ties with China," writes the Global Times, not without derision, "German investors are aiming for the opposite – with increasing cooperation in the auto industry, with a series of large investments with China being announced , say experts, pointing to the deepening integration of the production chains of both sides".
So while the federal government is further intensifying the rhetoric against China and casually abandoning the one-China principle, the development in the real world of industry is going in the opposite direction. BMW is the automotive group with the lowest sales to China at 34 percent, while VW's China business already accounts for 49 percent of total sales.
In line with the new worldview that trade is interdependence (unless it's about the United States), Habeck has already tasked his ministry with finding ways to make doing business with China less attractive and making Chinese investment in Europe more difficult. He is probably already on the lookout for Chinese agents in his ministry, should anyone dare to contradict his economic nihilism.
But the consequences may be different than Habeck imagines, as Liu Zuokui, an expert in European studies, told the Global Times:
"German companies are also trying to avoid risk and cut costs in the face of skyrocketing energy prices in Europe by shifting key areas of production or hi-tech investment to China, where the investment climate is far safer and more stable."
If Habeck doesn't manage to ruin relations with China as well, Chancellor Olaf Scholz could do it. All he has to do is go on chatting about "international relations" between China and Taiwan and pretending that the West can't muddy the waters. China's interest in cooperation with a de-industrialized Germany shouldn't be all that great. Habeck and Scholz would then probably praise each other for their successes in combating "dependencies".
more on the subject – Economic war with China would have fatal consequences for Germany
RT DE strives for a broad range of opinions. Guest posts and opinion pieces do not have to reflect the editor's point of view.

By blocking RT, the EU aims to silence a critical, non-pro-Western source of information. And not only with regard to the Ukraine war. Access to our website has been made more difficult, several social media have blocked our accounts. It is now up to all of us whether journalism beyond mainstream narratives can continue to be pursued in Germany and the EU. If you like our articles, feel free to share them wherever you are active. It's possible because the EU hasn't banned our work or reading and sharing our articles. Note: However, with the amendment of the "Audiovisual Media Service Act" on April 13, Austria introduced a change in this regard, which may also affect private individuals. That's why we ask you not to share our posts on social media in Austria until the situation has been clarified.
Source: RT
Disclaimer: If you need to update/edit/remove this news or article then please contact our support team
Learn more