Igor Sivov echoes his wife that he saw in the problem an opportunity to understand what was wrong in their relationship. And when the subscribers during the live broadcast tried to bring him to emotions, he explained his point of view. "You have the right to say whatever you want. Anger, hatred – it's not about me, my family, it's about you. We both made a decision not just to tell, but to show by example that there are things in our life that can be taken differently: not to tear, not to send, but to see what this situation is about, "he assured.
The husband of the 32-year-old star is not yet ready to answer on whose part the betrayal was. "It is in your reality that this can only be with a man, someone says that only a woman can do this. You say "cheating on your wife" from your position because it seems so to you.
The point here is not who cheated on whom, the question for you is why did you decide that way? We want to show that you can not only forgive, believe in it, but you need to look into yourself why this happened to both one and the other in a pair. Why did you bring this situation up? Someone in a couple loses sexuality, why? The question should be asked to yourself, not to the partner, "the coach convinces.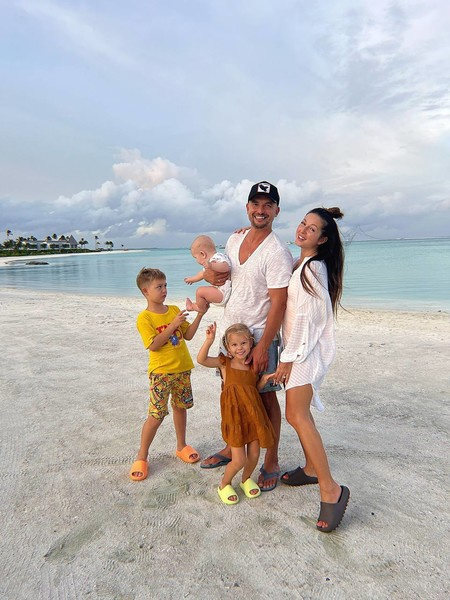 Sivov admitted that he experienced infidelity in various forms. "I have been in two positions in this life, so I can talk about it. There is no justification for anyone, no one here makes excuses, we only broadcast what we feel. Many people think that famous public figures are doing well, they are so golden, everything is fine with them, never mind! We, too, are all people who are on a public pedestal, and we also have questions, problems, "he complains.
do not miss"You have fallen in my eyes! It's disgusting!": Nyusha's enlightened husband was scolded for treason
The artist's husband expected an angry reaction from the public and prepared for it. "You just want to get hooked, make someone bad. That's not the point. Tell the whole country what is happening to you, I will look at you, how you can share it. It takes great courage to do this. We understood that there would be a hate that is so accepted now, that people love so much: "But he is so bad! He made someone unhappy," without seeing the big picture. They don't see that people have reached a different state through a certain problem, "concluded the man.
Photo: social networks
Source: Starhit
Disclaimer: If you need to update/edit/remove this news or article then please contact our support team
Learn more