We learned this week that death loop will release on Xbox Series X|S this September 20, the same day it joins the Catalog of games on PS5. Arkane Studios will take advantage of this arrival in the hands of new players to offer new content to the entire community via an update golden loopalso unveiled during the live Xbox to Tokyo Game Show 2022, but now more detailed.
The patch will add cross play for everyone and cross save Between Xbox and pc, aptitude Fuguetear ALLY Prototypean enemy called Explosive Painterimprovements for the aptitude Mascara of Juliana and 2-in-1 Charms combining known abilities. Arkane also promises a "long ending"but he prefers to keep the secret about what it means…
NEW PLATFORMS AND CROSS-PLAY

In addition to bringing new features to the game, the GOLDENLOOP update brings DEATHLOOP to all new platforms! With this update, you will be able to play it on Xbox Series X|S. And if you're a PlayStation Plus (Extra or Premium) or Game Pass subscriber, you'll be able to play all of DEATHLOOP (including the new stuff in the GOLDENLOOP update) for free from day one.

The GOLDENLOOP update also features cross-play for PvP matchmaking between PSN, Xbox, Steam, Epic and Microsoft Store environments. You can set your cross-platform matchmaking setting to All (all platforms) or Same (just your platform), and your controller setting for cross-platform matchmaking to All (all controller types) or Same (just the one you are using).

The PC and Xbox console versions will also include cross-purchase and cross-save, so if you buy DEATHLOOP from the Microsoft Store on Xbox or PC, you'll be able to play it on your other Microsoft platforms and pick up where you left off. have left.

NEW SKILL: RUNAWAY

Blackreef is an endless party, and what would an endless party be without drunk? The new Runaway ability is a projectile that slows and confuses your target, briefly rendering them harmless (and tipsy). It also has four upgrades to discover:

Coda: duration increased;
Refrain: throws a Fugue "mine" on a surface;
Disagreement: the target becomes hostile towards its allies;
Syncope: When the target dies, Fugue affects nearby enemies.

Just imagine the damage you could inflict by combining Dissonance and Syncope. That's the kind of party Colt loves.
You will have to dig a little to find out how to get your hands on the Fugue module. How about going to Karl's Bay in the afternoon? You may find a new mystery to solve.

NEW WEAPON: ALLY PROTOTYPE

Visionary Wenjie has a new surprise for you. The ALLIED Prototype is a new energy rifle that projects a kind of continuous laser beam that will allow you to pierce your enemies with precision. Aim the beam at a turret or security camera so it indirectly reflects off your enemies.

NEW ENEMY: EXPLOSIVE PAINTER

If you thought the other Eternalists were nuts, just wait until you meet the Explosive Painter. These creative new NPCs have decided to strap themselves on with a bandolier full of paint-filled explosives…which they love to ignite when they run into you. Don't let them get near you or they'll wipe you out in a shower of sparks turning you into a fresh splash of paint on the colorful streets of Blackreef.

NEW ABILITY UPGRADES: FOUR NEW UPGRADES FOR JULIANNA'S MASQUERADE ABILITY

Previously, Julianna's Masquerade unique ability was the only one in the game that didn't have buffs, but that's a thing of the past now. With the GOLDENLOOP update, you can improve it in four different ways:

Chorus: Target up to three NPCs with Masquerade;
Recovery: Recover health when you use Masquerade on an NPC;
Revelation: When an NPC affected by Masquerade dies or spots Colt, the latter is marked automatically;
Incognito: Damage taken while using Masquerade is converted into energy.

NEW 2-IN-1 CHARMS

19 new charms have been added to DEATHLOOP, but they don't look like the ones you're used to. These 2-in-1 charms combine the capabilities of two existing charms. For example, there's now the "Wrecking Ball" trinket, which combines the existing trinkets "Sprinter" (faster movement) and "Unstoppable Force" (damage an enemy by running into them). Or "Pocket Load," which is a mix of "Deep Storage" (carry more ammo) and "Stab and Serve" (receive ammo from melee kills). Grab these dual purpose charms to free up space in your gear to equip even more!

AND NEW SECRETS…

… Including an extended ending for the game and other surprises. But it wouldn't be fun to spoil them for you, would it? You'll need to play DEATHLOOP to find out what else the GOLDENLOOP update has in store for you.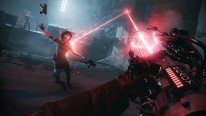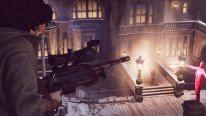 death loop is available from €34.68 on Amazon.co.uk.
Update : a trailer dedicated to these new features has just been released, before the launch of the update golden loop and the Xbox Series X|S version during the day.

Editor
auxance
Favorite editor of your favorite editor since 2009, passionate about music that makes boom boom, follower of comic series of all kinds. I've played a little too much Pokémon in my life.

Follow me

:
Source: gamergen.com
Disclaimer: If you need to update/edit/remove this news or article then please contact our support team
Learn more