20 Sep 2022 06:45 am

Florida Gov. Ron DeSantis is relocating dozens of illegal migrants to a wealthy area where mostly Democrats live and vacation. The White House is in turmoil.
By Robert Bridge
Florida Gov. Ron DeSantis last week officially dethroned Donald Trump as America's reigning troll king by relocating dozens of illegal migrants to Martha's Vineyard, a wealthy and posh island off the coast of Massachusetts. Wealthy liberals spend their holidays there, drinking wine and slurping up oysters. Far away from the crazy MAGA crowds. The DeSantis office stated:
"It is not the responsibility of the State of Florida to subsidize illegal aliens to allow them illegal residency in our state. We did not endorse Biden's open borders agenda."
The White House was not expected to be amused, and the reaction of the liberal left was as hysterical as it was predictable.
Unloading planes full of illegal migrants in Democrat-ruled areas is "simply disrespectful to humanity," White House press secretary Karine Jean-Pierre said last Thursday, without spreading a hint of irony. She described the measure as a "cruel, deliberate political caper". Hillary Clinton, meanwhile, has accused the Florida governor of "participation in human trafficking".
One should not deceive oneself. DeSantis' choice of this area to dump the migrants in was no accident. While rampant crime and drugs plague Democrat-run cities across the country, the liberal elite regularly escapes the madness in this remote piece of paradise on the Atlantic coast. A Martha's Vineyard Commission study found that the cost of living on the island is 60 percent higher than the national average. When it comes to real estate prices, it is 96 percent.
As the late comedian George Carlin once put it, "It's a small club — and you're not in it." In other words, great schools, great police protection, and zero criminals. That means until now. The seedy newcomers will now be rubbing shoulders with liberal superstars like Barack and Michelle Obama, Bill and Hillary Clinton, David Letterman, Chelsea Handler, Bill Murray, Meg Ryan and many more of the liberal cream of the crop.
This is where some might scratch their heads. Finally, the Democrats live those words carved on the pedestal of the Statue of Liberty that demand of the world: "Give me your weary, your poor, your downtrodden masses that long to breathe free." The soft-hearted liberals purposely left a gaping hole in the US-Mexico border to let through millions of poor souls south of the Rio Grande. A full blown alien invasion is exactly what they wanted. So why don't they express their heartfelt gratitude to DeSantis?
The obvious answer, which DeSantis slammed in the face of the entire country, amounts to sheer hypocrisy. The Democrats are perfectly fine with illegally bringing millions into the country as long as "the tired and poor" remain confined to America's inner cities. The only time Democrats want to hear from these scruffy newcomers is around Election Day, when they're suddenly popular voters again.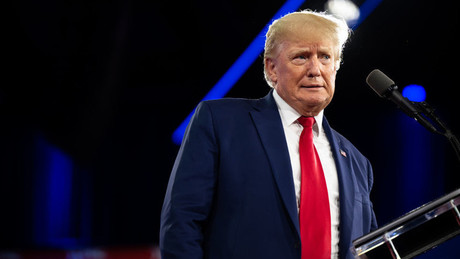 Aside from broadening their electoral base, the Democrats' odd love affair with illegal migrants is also about creating displays of virtue, which the left has now elevated to a form of performance art. But now they're forced to feign disgust and disgust, and wonder how DeSantis could dump all of these "enslaved masses" in the one place in America where the streets are actually paved with gold and the faucets are pouring champagne. What cheek for this man to treat the rabble with genuine respect.
Democrats have refused to put the final bricks in Trump's wall on the border with Mexico, but the same people live in heavily guarded and gated condominiums. Not all Democrats, mind you, just the tiny minority who can afford the good things in life, like the life they lead. The other 99 percent of Democrats, on the other hand, must deal as best they can with the growing chaos in their crime-ridden neighborhoods.
This liberal hypocrisy is not limited to the question of closing the border. Democrats also say they are against gun ownership. But her Hollywood films contribute more to the cult of gun violence than any meeting of the National Firearms Association. At the same time, there isn't a single Democratic politician in the country today who would be out in the open without an armed bodyguard at his side.
The same hypocrisy has been on display during the lockdowns amid the Covid-19 pandemic. While the Democrats boasted about having passed strict lockdown rules, their grandees kept partying, traveling and getting their hair done like it was 1999. All without masks.
Will DeSantis' "political caper" bring Democratic voters to life and make them understand the true nature of the people who are misleading them and their great country? That is doubtful. But as long as there are trolls like Ron DeSantis and Donald Trump, at least conservatives have something to smile about at the catastrophe unfolding before their eyes.
From English.
Robert Bridge is an American writer and journalist. He is the author of Midnight in the American Empire: How Corporations and Their Political Servants are Destroying the American Dream. He tweets at @Robert_Bridge
more on the subject – Florida Gov. DeSantis signs anti-censorship social media bill
By blocking RT, the EU aims to silence a critical, non-pro-Western source of information. And not only with regard to the Ukraine war. Access to our website has been made more difficult, several social media have blocked our accounts. It is now up to all of us whether journalism beyond mainstream narratives can continue to be pursued in Germany and the EU. If you like our articles, feel free to share them wherever you are active. It's possible because the EU hasn't banned our work or reading and sharing our articles. Note: However, with the amendment of the "Audiovisual Media Service Act" on April 13, Austria introduced a change in this regard, which may also affect private individuals. That's why we ask you not to share our posts on social media in Austria until the situation has been clarified.
Source: RT
Disclaimer: If you need to update/edit/remove this news or article then please contact our support team
Learn more