20 Sep 2022 9:42 p.m

The chief economist at a consulting firm warned that the energy crisis, exacerbated by the Ukraine war, could have catastrophic consequences for Europe's economy. The politicians now have it in their hands to prevent that.
The colder season in Europe and more difficult access to Russian natural gas, combined with higher energy and living costs, could trigger an economic "tsunami" that will roll over Europe. Lorenzo Codogno, chief economist at the consulting firm LC Macro Advisors, said so in an interview with the Chinese state news agency Xinhua explained.
The conflict between Ukraine and Russia led to a dramatic increase in natural gas prices, which in turn triggered sharp increases in the price of other energy sources and drove inflation to record highs. Inflation in the euro zone, which includes 19 countries, hit a record 9.1 percent in August. Food and energy prices continue to rise dramatically.
Codogno explained:
"Right now we have a tug of war between the cost of living crisis on the one hand and the resilience in many sectors and aspects of the economy on the other. But if you look at the data, it looks like a tsunami is coming."
Codogno, who is also a visiting professor at the European Institute of the London School of Economics and Political Science, warned that both consumer inflation and industrial production will be hit at the same time. He added:
"The pressure on real disposable income is so significant that one would probably expect a significant slowdown in consumption in the late third quarter, but most likely in the fourth quarter."
Looking at the monthly data, there is still some resilience, the economist said. But some companies would have no pricing power and therefore could not raise prices to pass inflation on to consumers. So they would have to effectively absorb the cost of living in their profit margins. In addition, wages are currently not increasing significantly, he added.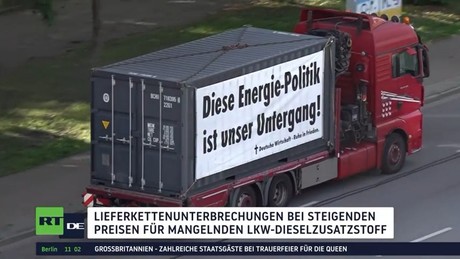 "The purchasing power of households will inevitably be affected."
The economist said policymakers will play a key role in deciding how severe the winter energy crisis will be, introducing measures to reduce high energy bills, fiscal support for energy-intensive businesses, support for low-income families and other measures.
"It really depends on the extent to which they [die Krise] is cushioned by political measures and to what extent the system is resilient."
There are still many savings in the system that could be used to support consumption.
"But we don't know how much, and finding out depends on confidence, which is rapidly fading."
Codogno said the economic woes will be felt across Europe as higher inflation puts increasing pressure on real disposable income.
"There are some countries where the situation is catastrophic, in others it is a little less, but it is [insgesamt] a European phenomenon."
How serious the problem is depends, among other things, on geographical factors and the industrial structure of a country, according to Codogno. Countries with longer and colder winters and countries with large, energy-intensive industrial sectors are more vulnerable to high gas prices. The economist warned that Germany in particular was heavily dependent on natural gas.
more on the subject – Nord Stream 2 – The real reason for the loathing of the US government
By blocking RT, the EU aims to silence a critical, non-pro-Western source of information. And not only with regard to the Ukraine war. Access to our website has been made more difficult, several social media have blocked our accounts. It is now up to all of us whether journalism beyond mainstream narratives can continue to be pursued in Germany and the EU. If you like our articles, feel free to share them wherever you are active. It's possible because the EU hasn't banned our work or reading and sharing our articles. Note: However, with the amendment of the "Audiovisual Media Service Act" on April 13, Austria introduced a change in this regard, which may also affect private individuals. That's why we ask you not to share our posts on social media in Austria until the situation has been clarified.
Source: RT
Disclaimer: If you need to update/edit/remove this news or article then please contact our support team
Learn more