48 hours after arriving at the USAPresident Alberto Fernandez was presented this Tuesday at the 77th general Assembly of United Nations (UN) in New York. His speech generated expectation because he was going to deal with "hot" topics, such as the try of assassination against the vice president Cristina Kirchner. So it was. In this sense, the president warned about the "hatred" product of the pandemic of Covid-19 and in the middle of the russia-ukraine warand also about the "fascist violence" in Argentina.
During his speech, which lasted more than 15 minutes, Fernández called for "recovering the empire of peace" in the world and warned that "humanity is at risk" due to hate speech and violence. Likewise, he sought to show himself as a relevant voice in Latin America and called for "recovering the empire of peace." Likewise, he demanded the cessation of the hostilities unleashed after the "military advance of the Russian Federation on the territory" of Ukraine on February 24.
The head of state also warned that "extremist and violent speeches" can put "the very rule of law in crisis," while recalling the assassination attempt perpetrated last September 1 in Buenos Aires against Vice President Cristina Kirchner and thanked the signs of solidarity that Argentina received from different countries after the fact.
In his first face-to-face participation before a UN General Assembly, Fernández insisted on the claim of sovereignty over the Malvinas Islands. At the same time, he reiterated Argentina's demand that the attacks against the Israeli Embassy and the AMIA be clarified and that those responsible be "identified, tried and eventually convicted." In this regard, he called for Iran's cooperation in the investigation process.
"We live in a world where injustices and inequalities increase. At the same time, the risks for democracies are growing, peace is breaking down and uncertainty is increasing. We have an ethical duty that cannot be postponed," said the head of the Casa Rosada. In the final stretch of his exposition, he added: "Humanity is at risk. With humility, Argentina extends a call to all the countries of the world to build a new global paradigm that ensures prosperity with social justice".
Minutes earlier, Fernández had begun his speech by going straight to the point by condemning political violence and in relation to the attempted assassination of the former president, he said: "Many times in history, assassinations have been prologues to great tragedies. Based on the rejection or hatred towards the victims, those who perpetrated such actions broke the public peace and opened the doors to enormous social disputes."
"In Argentina, the attempt to assassinate the vice president not only affected public tranquility. He also sought to alter a virtuous collective construction that next year will be four decades old. In 1983 we recovered democracy and began a long historical cycle in which different political forces alternated in the government, "continued the head of state in the initial section of his speech.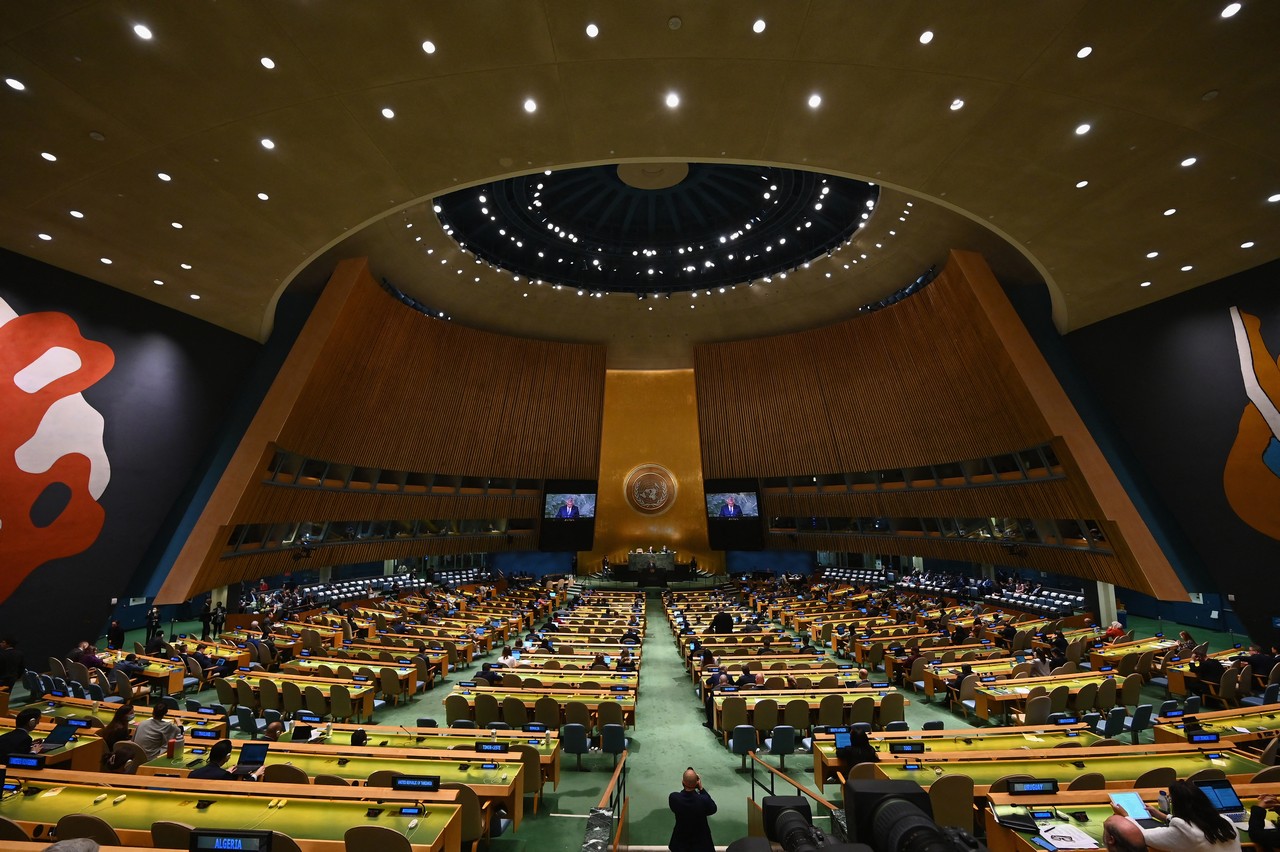 Source: Elintransigente
Disclaimer: If you need to update/edit/remove this news or article then please contact our support team
Learn more