The wonderful performance of Febe Jooris, bronze in the juniors (f), was (a bit) overshadowed this morning by the debacle around Jens Verbrugghe in the juniors (m). The 17-year-old son of ex-national coach Rik Verbrugghe dreamed of a medal, but ended up in an Australian nightmare. José De Cauwer explains what is going on.
A wrong resistance has completely ruined the time trial of Jens Verbrugghe. There was a 53 mounted in the front and not a 52.
That requires a word of explanation. Hello, Jose De Cauwer?
"It's mainly about the maximum number of meters you can cover per revolution: 7.93 meters. Not everyone has to force that with the same gear, you just can't exceed that distance," explains our co-commentator.
The most logical choice to approach that distance is then 52×14, 52 teeth on the large front sprocket, 14 crowns on the rear sprocket.
And yet a mistake has happened with Jens Verbrugghe's bicycle. How is that possible?
The adjustment did not happen this time, hence the mistake: the 53 remained and was not replaced by a 52.
"Jens Verbrugghe has a pre-contract with the youth team of Groupama-FDJ. He already receives their material and therefore receives, as it were, a professional treatment."
"A 53-blade is then mounted on stages (mainly because a 52-blade is gradually disappearing), but in Belgium the bicycle is then restored to its original condition (with a 52-blade) to meet the standards of the junior category."
Juniors do not have complete freedom in the choice of their resistance, a 52-sprocket is the maximum. That restriction will disappear from next year.
"But the adjustment did not happen this time, hence the mistake: the 53 remained and was not replaced by a 52."
"In Australia it was therefore assumed that the bike was ready as always with a 52 and the bike has not been checked anymore."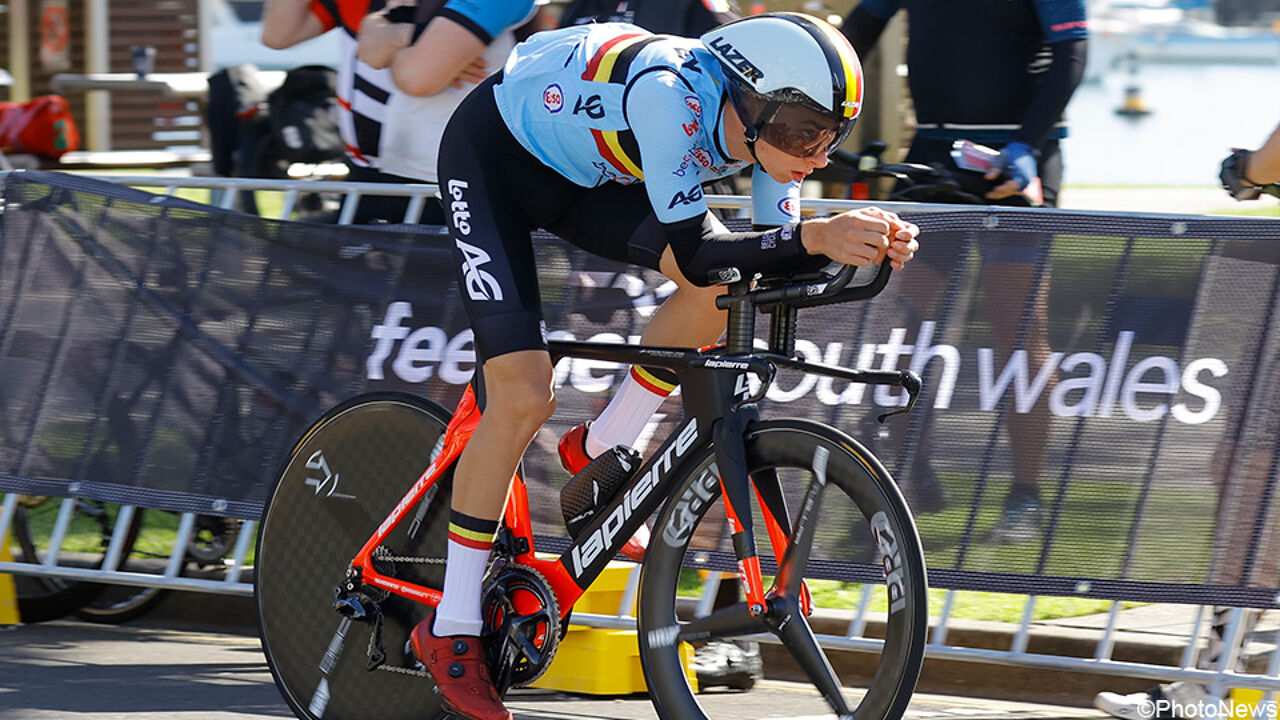 The "fixed" bicycle of Jens Verbrugghe.
"Different bike? Not like putting on a second pair of jeans"

Remarkable: nothing was wrong during the first UCI check shortly before the time trial.
"During a final check, it was determined that the distance with a complete revolution of the crankshaft was greater than the permitted 7.93 meters."
Who went wrong then? The rider or the team? "They always did it for Jens and now it didn't happen once. Groupama-FDJ takes the blame."
"Since the World Cup is in Australia, there was also no spare bike. Due to the large travel costs, only one bike was included."
And of course Jens Verbrugghe couldn't break any pots on another bike with a different set-up from another brand.
"It's not like putting on a second pair of jeans. With a bike like that, everything is designed to be as aerodynamic as possible. Physically you lose 10-15 percent, mentally it's a great blow."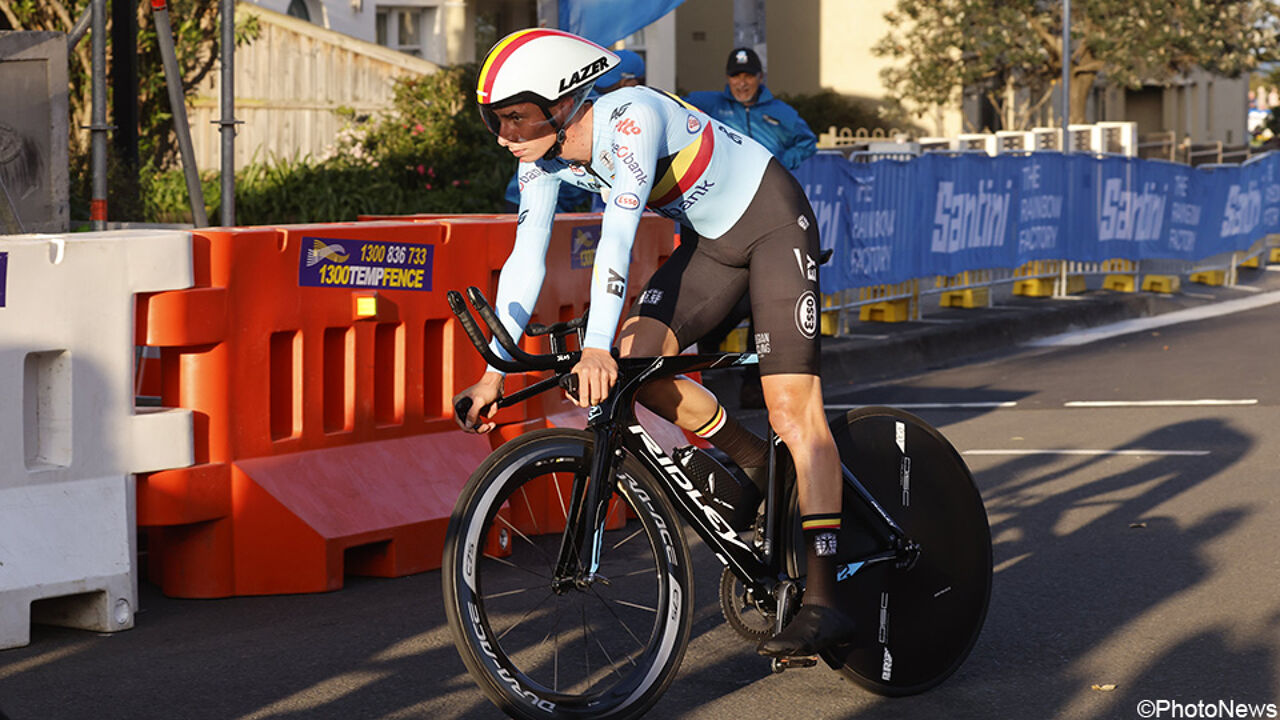 The emergency bicycle of Jens Verbrugghe.
program and results 2022 World Cycling Championships
Sunday 18 September
time trial women elite
34.2 km
1.35 am – 4.30 am
Ellen van Dijk (Ned)
report
time trial men elite
34.2 km
5.40 am – 9.00 am
Tobias Foss (Noo)
report
Monday 19 September
time trial men promises
28.8 km
5.20 am – 9.00 am
Soren Wærenskjold (Noo)
report
tuesday 20 september
time trial women juniors
14.1 km
1.30 am – 3 am
Zoe Backstedt (GBr)
report
time trial men juniors
28.8 km
5.20 am – 9.00 am
Joshua Tarling (GBr)
report
Wednesday September 21
mixed redemption
28.2 km
6.20 am – 9.00 am
Friday September 23
road race men juniors
135.6 km
0.30 am – 4.00 am
road ride men promises
169.8 km
5.00 am – 9.15 am
Saturday September 24
road race women juniors
67.2 km
0.00 am – 1.55 am
road race women elite
164.3 km
3.55 am – 9.00 am
Sunday 25 September
road race men elite
266.9 km
2.00 am – 8.50 am
Source: Sporza
Disclaimer: If you need to update/edit/remove this news or article then please contact our support team
Learn more