The literature of motherhood always forgives the system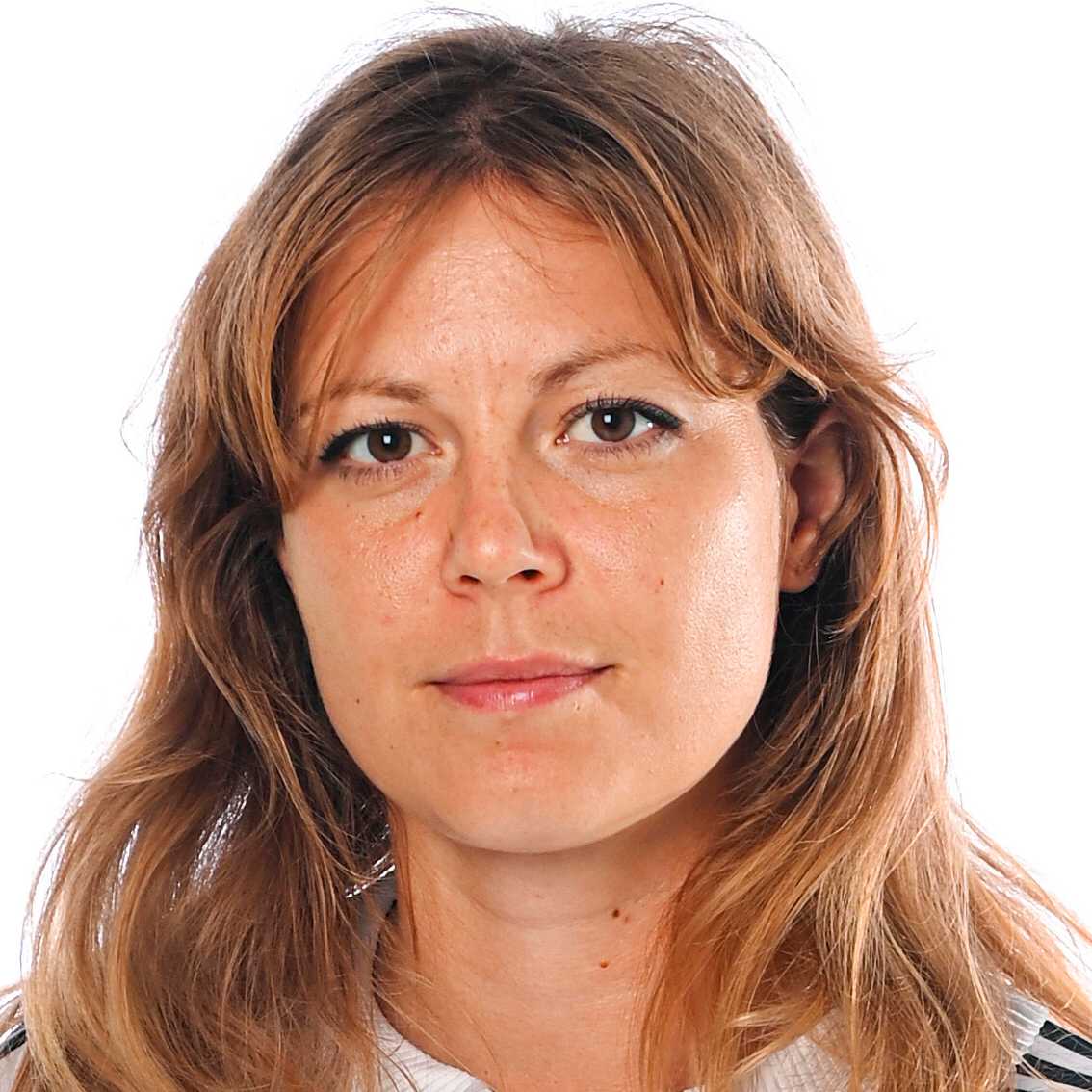 This is a cultural article which is part of Then24's opinion journalism.
Hanne Kjöller is current with "Diary from the emergency room".
1 of 2Photo: Mikael Lundblad
"Don't get more children than you can support," said the Minister for Labor Markets and Gender Equality Eva Nordmark in the end of May.
She spoke about so-called family planning.
In a debate article allegedly about the freedom of immigrant women, written by Ulf Kristersson barely a month later, he makes a move on the matter – the Moderates want to remove the multi-child allowance for a fourth child.
During the spring's right-wing conservative advance, with the election results as the main evidence, the family has once again become the focus of politics.
Women's poverty has been blamed on their own reproductive capacity. If children are to reach their full potential, they should be disciplined on time. If they cannot speak proper Swedish by the age of two, the Liberals think that forced custody may be in order.
In the literature this sought-after mother has had a boost over the past year.
The more hopeless cases are pathologized according to Irene Svenonius "adhd-test all children in the suburbs" model. Those who do not have the financial cover to give birth should preferably refrain, and should another child be born anyway, the consequence will be financial punishment.
Everything begins and ends at home.
Barely forty years ago, the British theorist noted Stuart Hall what he called the rise of authoritarian populism in Britain. In his book The hard road to renewal he mentions in particular the view of poor children – how right-wing politicians propagated a traditional family of modest size. The opposite was the working-class family, especially single mothers, who were reviled by Conservative politicians: "Those most unfit to have children and yet account for a third of births", as the Tory politician Sir Keith Josephs expressed the matter.
Implicitly, here is not only a threatening child, but also another and desirable mother who can save us from decay. She is white, does not live in the suburbs and would prefer to have savings capital. If carrying a particular child is the cause of societal collapse, white women's pregnancies appear to be the perfect antidote.
In the literature this sought-after mother has had a boost over the past year. And she comes with a special message, which is not significantly different from the representatives of conservative politics: she is disliked in the present.
Although suffering occurs when the novel's protagonist becomes a mother, it is not above all motherhood that is the core of the conflict.
Yes, white women really hate modernity. "It is so difficult to know what is right and wrong. It seems to have been simpler in the 20th century when an instrumental view of children and child-rearing dominated," writes Anna Axfors in his novel A day in the desert. Here we meet a woman who has wanted children since her teenage years. Once she has a baby, it turns out that it doesn't fulfill everything she wanted.
She cannot cope with everyday obligations because they clash with her intellectual work, writing. "I hire a cheap nanny. She plays with my child while I sleep. The nanny walks around my house like a whore, a chirping whore and it makes me sad."
The problem, we understand, is that this ancient occupation of feeding and caring is incompatible with being a social, thinking being. "No one takes care of us the way we take care of animals and we don't take care of ourselves the way animals take care of themselves. No, instead we are part of a society, of social contexts on which we hang our whole identity and existence, and we torment ourselves and each other until we are totally broken down".
Although suffering occurs when the novel's protagonist becomes a mother, it is not above all motherhood that is the core of the conflict. It's the world outside. Civilization, which has thrown woman away from her original primal animal. "I had read an essay about what it was like to be a girl in the Middle Ages, and compared to the loneliness of my yellow polo shirt, it sounded great. In the cities, the women ran inns and had small businesses, family in one room and business in another. It was perfect. And only one percent died in childbed, it said, I had expected tenfold that," writes Anna Björklund in The Women's Manual.
the cities, where we nevertheless still meet – despite politicians' efforts to segregate us from each other – stand out as the antagonists of motherhood literature. It is even clearer in Ina Rosvalls novel The life carriers, where we are ushered into a near future where pregnancy has been rationalized away in favor of a technological solution. Here, the embryo is planted in a life capsule where it grows until it is time to harvest its child.
It is a dystopia of motherhood, where the cape is directed at those who separate the woman from her task. She, who is meant to carry, is relegated to being a foreign visitor, as if she were any father. The novel's main character Mirjam refuses to settle into the regulated birth and flees to a remote place in the forest, where she meets other "life carriers" who are to be delivered by "midwives".
Anyone who knows someone who has used assisted reproduction knows how it is characterized by control and discipline.
At first glance, she reflects on this place: "I had never seen such worn-out houses, could never imagine living with a potty under the bed that I emptied a bit into the forest every morning. Still, it was amazing to feel that each house was built by hands. I never felt that way in the city." The forest is not a harmless place, but still understood as fundamentally good. The laws of nature apply here, and that includes a certain amount of wastage.
When someone is lost, it is also the fault of urbanity, because it is the evil of the cities that relegated women to the countryside. In the city there is something significantly more threatening – the man of modernity. She who wants to connect one to machines and institutionalize the woman who does not believe in the power of technology. Here there are people with agency, and they choose to be evil.
About Ina Rosvall's novel had been translated into a debate article it might have sounded -roughly like Hanne Kjöllers homo- and funkophobic slurs about assisted fertilization, published in Dagens Nyheter this week. Kjöller is upset that the assisted reproduction for single mothers and queers (or as Kjöller himself describes it; "women who have chosen men") is tax subsidized. Health care can certainly fulfill a function if heterosexual couples have fertility problems, argues Kjöller, but if you have no sperm in your family, you should pay for your longing for children yourself.
Anyone who knows someone who has used assisted reproduction knows how it is characterized by control and discipline. Expectant parents are forced to go through a series of conversations that fertile heterosexual couples do not. Nevertheless, Hanne Kjöller tries to emphasize that it is precisely the queer, or single, parents who should be subjected to additional surveillance.
"How should one view the 'relationship skills' of a 35-year-old who has never lived with a partner or had a close relationship as an adult?" asks Hanne Kjöller, and clarifies his real purpose with the debate article – namely to start a discussion about which parents are desirable in this society. A costly care process will not destroy queer families. However, it ensures that only people with a certain financial capital can engage in reproduction.
It's another way of expressing Eva Nordmark's long-awaited family planning – only those with enough money should be allowed to reproduce. In the ethnicized class society we find ourselves in, the children of the working class are also brown. Hanne Kjöller, Ulf Kristersson and Eva Nordmark are too sophisticated to say that they propagate a kind of racial purity. Nevertheless, everyone worries about the survival of the white children.
Is it a coincidence that the political and material attack on racialized children coincides with literature that discusses the conditions of white mothers? I do not think so. Since the white woman is no longer only the mother of her children, but is also expected to be the one who moves the whole society forward, navel-gazing stories about her existential angst suddenly become literary interesting.
On the culture pages, the middle class talks about regretting their children, while the politicians talk about destroying brown and black families. The white mothers never respond by rejecting this order. Despite its critique of civilization, motherhood literature is strikingly forgiving of the system as such. Anna Björklund disapproves of the stressed era of neoliberalism, but does not reject capitalism. It is never class society that is the problem. It's never the racist plays about who is wanted in this world at all that creates any headache.
No, the problem is always modernity. For the mothers, the past is a truer place, where each person rested in their natural task.
Some did indeed die in infancy, but not as many as one might think.
And you don't have to rather, trace the band back to the Middle Ages. For Anna Axfors, it is enough to rewind time to, say, the early 20th century.
A time when the state devoted itself to today's in-demand family planning. Forced sterilized Roma, and a bit like that.
But at least you didn't have to walk around and have existential anxiety.
Source: Then24
Disclaimer: If you need to update/edit/remove this news or article then please contact our support team
Learn more