Her friends say that the Valencian Maria Marced She is "the queen of Europe". And it's practically true. Her mobile phone has been fuming for two years with calls from top executives in the automotive or electronics industry. Marc is the president in Europe of TSMCthe world's largest semiconductor and chip manufacturing company with a 60% market share worldwide.
The headquarters is in Taiwan and They produce about 13 million wafers a year, with between 1,000 and 2,000 chips in each one.. The semiconductor shortage has further catapulted companies like TSMC. In fact, Marced has been in Malaga giving a conference entitled Semiconductors: the oil of our time and has granted an interview to EL ESPAÑOL of Malaga.
-They have gone from being a company almost unknown to the general public to being on everyone's lips.
-Yes, we are at the beginning of the microchip value chain because we provide technology and manufacture for others, but as we did not have a final product, our name was not known by anyone. Unfortunately, the lack of microchips caused all the car manufacturers to start calling me, where Europe is number one with Volkswagen, Mercedes, BMW, etc. Then came the pharmaceuticals and the big medical companies and the press started talking about TSMC. The truth is that we are not enough. Last year was the worst, although we decided to prioritize the automobile sector, not because of the consumption of chips because for us it only represents 5% of our business, but because the White House or Europe called us and we are aware of the number of jobs and the contribution to GDP generated by the automotive industry.
-Why has it come to this situation?
-With the pandemic, many people began to buy another computer because the one in the office stayed there and they bought a laptop, a screen or a keyboard for home. Segments that were practically saturated and where there was hardly any growth, such as computers, suddenly had an increase of 10%. Same thing with smartphones. That was something that could not be foreseen. On the other hand, the pandemic caused value chains to break. Most of the chips and packages are made in Asia. And people were confined, so they didn't go to the factory and it wasn't manufactured or there was no transportation. That caused a tremendous problem.
-What has TSMC done to get around it?
-We were already manufacturing 100% of the production, so increasing it is very difficult. You can increase by 5 or 10%, which is what has been done by incentivizing workers, but the factories are already highly automated. What we are doing is investing in new factories. Right now, in Taiwan alone we are building seven factories. Our factories also need scanners or advanced lithography and the suppliers of these tools are also suffocated because, in addition to us, there are other companies setting up new factories.
-How long will this global stress between supply and demand for chips last?
-The current situation is going to continue despite the fact that the economy is very weak and some countries are already talking about a recession, so private consumption is going to decrease. However, the shortage of microchips is going to continue because they are the oil of our time. If each person checks what they carry, they will realize that they carry a lot of microchips in their phones, watches, credit cards, health cards, ID cards… And we are not talking about cars anymore. A modern, electrified and autonomous vehicle, with a large number of cameras and sensors, has five times the number of chips that it had before.
-With what you tell me, I understand that this sector promises decades of profitability.
-If this year world GDP is expected to grow by around 2 or 3%, the microchip market is going to grow by 10%. There is no segment that grows so much. And if we talk about foundry is much older.
-What is the foundry?
-Initially, companies that sold or manufactured electronic devices had their own chip factories. Intel, Siemens or Philips were examples of this. Now everyone is dedicated to designing their electronic products but not making the chips. They have sold their chip design and manufacturing centers and important companies such as NXP or Infineon have been created. In fact, for example, NXP already bills more than Philips. The next step has been to apply the business model of the foundry, whose advantage is that volumes are added, supply and demand cycles can be better weathered and by creating economies of scale such a high volume can be manufactured that the cost is very low and zero defect can be reached, that is, a great quality, long before any other. It is such a good business model that even Intel, which was only dedicated to manufacturing its own products, has now said that it also wants to manufacture for others.
-Intel has announced that it will invest 20,000 million dollars in two chip factories in the United States. China and the European Union are also considering this type of investment. You have mentioned that TSMC will open seven new factories in Taiwan. Is any investment in Spain contemplated in the short or medium term?
-The presence of TSMC in Spain is very small because the consumption of microchips is very small. In Europe our big business is the automobile and the industrial segment. Interestingly, Spain is the second largest car producer in Europe, behind Germany, but the problem is that the design is not made in Spain. They are all foreign brands whose design is basically made in Germany or France. We are exploring a factory in Europe. In November we are going to inaugurate one in Arizona (USA), in Japan we have another very advanced and we do not want Europe to be left behind. At the moment I can't confirm anything yet, it's just exploration.
-Does Spain have any chance of hosting that factory?
-No, because we serve above all the automobile and industrial market and that is fundamentally Germany. However, I do urge Spanish cities and Spanish technology parks like the one in Malaga to start the house from the foundations and not from the roof. By that I mean make chip design centers. When there are many there will be demand and, therefore, a factory could be considered.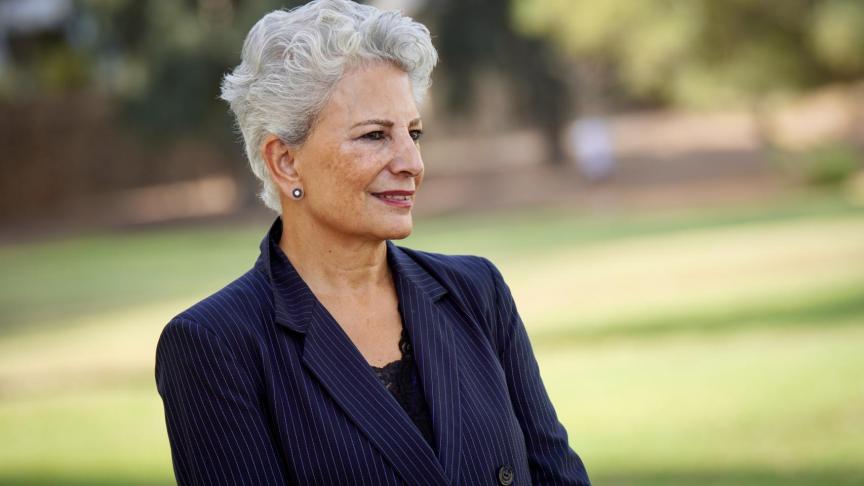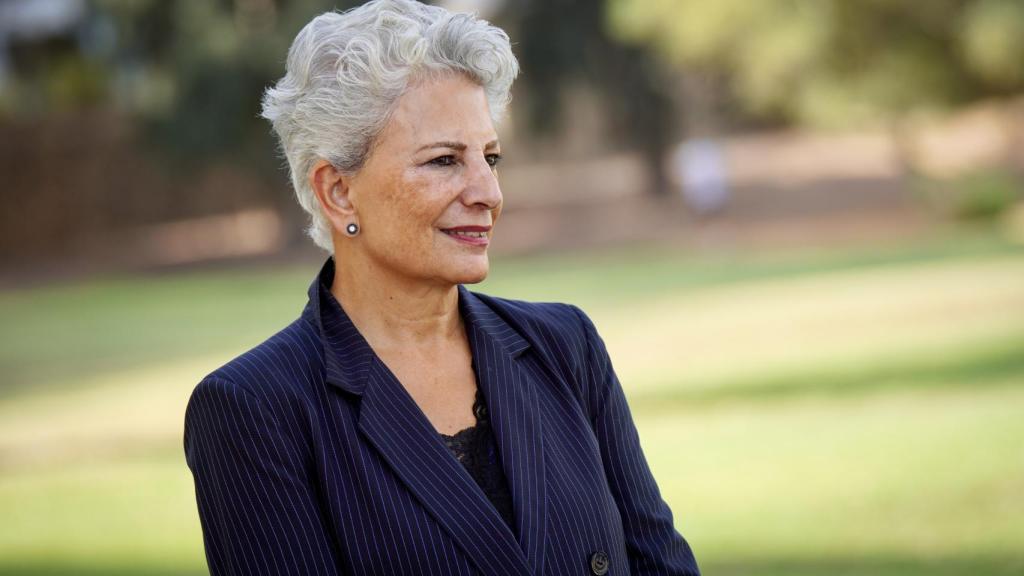 -As there is so much demand, the price of the chip goes up. How is this then transferred to the final customer, to the consumer?
-What is going to contribute to increasing the cost of microchips is going to be the location. Until now, globalization meant a tremendous cost reduction. But not only for microchips, but for clothes or anything. Everything comes from Asia, economies of scale are generated and the cost decreases. But we have realized that there may be a problem such as Covid or the war in Ukraine that breaks the transmission chains and the products do not reach us, thus increasing the price as there is more demand than supply. What we are doing now is putting factories outside of Asia so that there is a hybrid model between localization and globalization. But that model is going to be more expensive than pure globalization. All products are going to be more expensive.
-Precisely after the pandemic and in the fight against climate change, people are talking about the need to reuse more products and the circular economy. What do you think?
-Innovation consists of creating something that makes you feel dissatisfied with what you already have and induces you to buy something new. But, for example, the mobile phone that is old, you do not throw it in the trash but you take it to a recycling center. There they disassemble it, they take out the gold that the microchips have, which is a lot, the nickel… And so they can use it again. But stopping innovation is very difficult. Using a product for ten years instead of exchanging it for a new one is difficult. I tell my new car to take me and it takes me.
-Speaking of which, how long until there are autonomous cars on the streets?
-There is already tremendous evidence. In Frankfurt you can go to the airport with a BMW, leave it at the entrance of the car park, put it on your mobile phone to park it for you and the car parks itself. It also sends you a message to your mobile saying where it is parked. And when you land and leave, you hit the phone and the car comes by itself. In any case, I think that people in general like to drive. What I want is for the car to be as safe as possible and all the new features that tend to autonomy go in that direction, that is, to wake me up if I fall asleep, to tell me if I am very close to the car in front… But fully autonomous is very complicated because there is no legislation. Who is to blame if there is an accident? Yes, it is expected that buses, trains, loading and unloading trucks… those that go through a special lane will be autonomous.
Follow the topics that interest you
Source: Elespanol
Disclaimer: If you need to update/edit/remove this news or article then please contact our support team
Learn more