Carlos Alcaraz has been presented in society as the new BMW ambassador. It was an event with the specialized press at the brand's offices in Madrid and in which the young tennis player has posed with one of BMW's electrified cars and in which he has answered the first questions about his role as a driver.
A meeting in which, for example, we have learned how he got his driving license: "It was the first time. I got everything right the first time: the theoretical and the practical. Also, it was in a short period because during the year I have many tournaments and I don't have much time to be at home, so I gave it a go and everything to the first".
In relation to the main reason for a high-level athlete like Alcaraz to get his driving license, the Spanish tennis player was clear: "I've always wanted to get my driver's license to have independence and not have to depend on anyone".
"In the end, if you have to ask for a ride, you take away a lot of time from these people. For this reason, having your own independence is important. This is what has motivated me the most to get my license, the fact that I want to move as I want and whenever you want"has said.
A presentation that was previously determined by the agreement presented in July between Alcaraz and BMW by which the Bavarian firm announced that it will be in charge of providing the mobility of the tennis player Carlos Alcaraz.
A contract that Alcaraz has pointed out is a "It is an honor to represent all the values ​​of BMW, it is also a brand that I love and for me that a brand like BMW supports me from the beginning is something incredible".
Alcaraz already has a plug at home
The agreement between BMW and Alcaraz will allow the tennis player to use one of the 100% electric vehicles from the BMW range for his mobility, being able to choose between any of the electric models available today: BMW iX, BMW i4, BMW iX3, BMW i7, as well as the new BMW iX1, point from the brand.
For this reason, Alcaraz has begun posing for BMW with the iX, a car that he has not yet been able to enjoy: "The agreement with BMW was formalized almost traveling to the United States and the truth is that I still haven't had much time to test the car but I can't wait to get home to drive it"has pointed out.
As for whether it was Alcaraz who wanted an electric car or BMW who proposed it, the tennis player has indicated that it was an agreement between both parties: "Among all of us, we decided that the agreement be with an electric car. For my part, I have always wanted to promote the sustainability that an electric car entails. And I already have a plug at home. This is another reason why I want to get home so I can drive it and test it"has commented.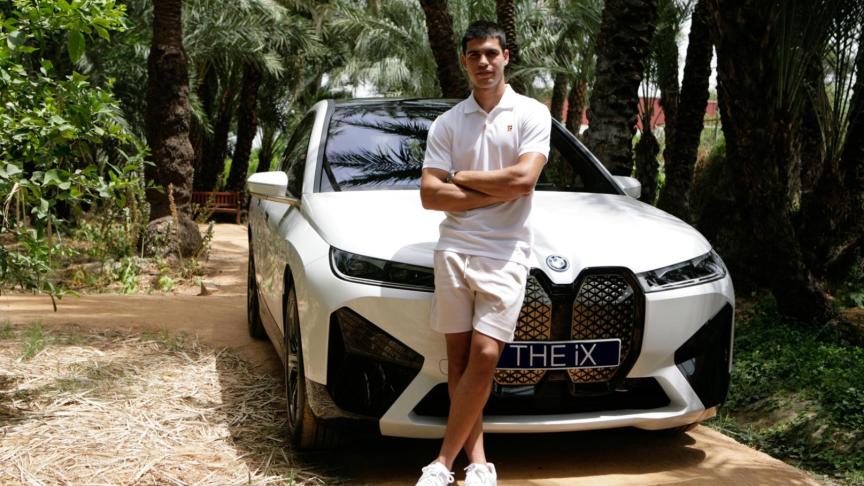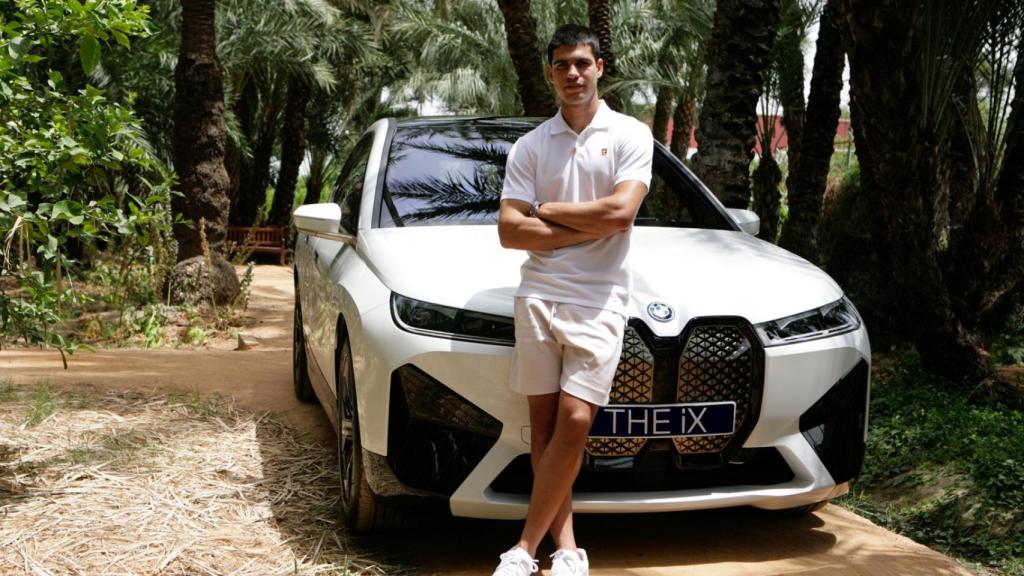 However, Carlos has also recognized in this sense that, although he is committed to electric mobility, he also "like to drive". The reason for this passion for cars comes from Juan Carlos Ferrero: "In the end, I spend a lot of time with Juan Carlos, almost more time with him than with my family. And he loves cars and speed. And the truth is that I do too. That's why I don't just see cars as objects to get around, but at certain times I might also want to go further and feel the adrenaline: one day I'll try it"it states.
"But I also recognize that I am more cautious on the road than on the tennis court", has said. Regarding the first trip that he would like to make by car, he has indicated that "My main secret corners are always being with my friends in the usual places and driving while listening to the Spotify list of Spanish hits"has said.
You may also like…
Follow the topics that interest you
Source: Elespanol
Disclaimer: If you need to update/edit/remove this news or article then please contact our support team
Learn more