In general, the fans should be glad that the idol is still free: it means that the fans still have a chance to wreak havoc on the tall stately Turk! But seriously, Ali Ersan Duru approaches the issue of marriage responsibly, as, indeed, everything in life.
How does the artist's family feel about his film career, how does Ali see his ideal and with whom did he have affairs? On September 19, Ali Ersan Dur turns 38, and we tell how he turned his hobby into a profession and became the idol of millions of viewers around the world.
Fifth son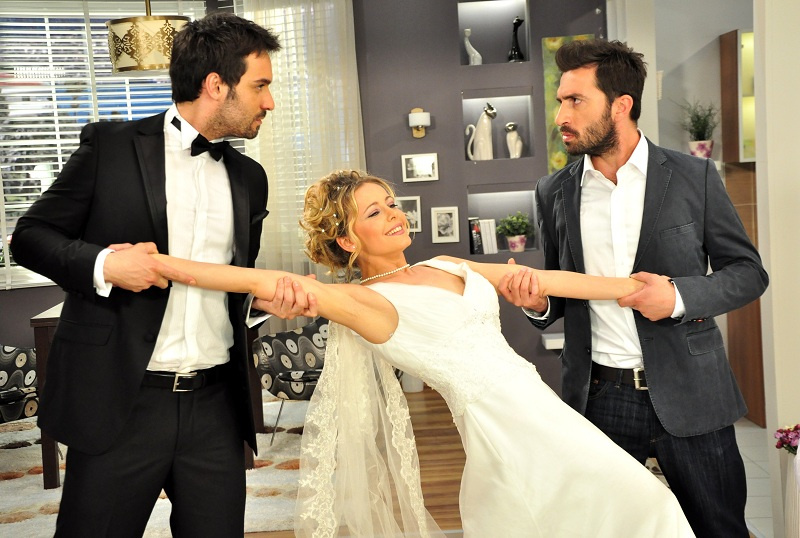 Ali was born in Ankara in the family of a businessman and a housewife. He was the youngest child: three brothers worked in finance, and the fourth opened his own restaurant. As a child, our hero dreamed of curing his grandmother of all diseases, so he thought about becoming a doctor. Then Duru got excited about the idea of ​​building a career as a pilot, so his parents sent him to the cadet corps. The discipline of the expressive young man was lame, so the plan failed.
Everyone in the family became either economists or bankers, so Ali was also sent to the Faculty of Finance to study. But in his second year, the guy met a girl who studied economics and attended a theater group at the university. The young man joined his girlfriend and began to put on plays.
"My parents trusted me when I studied finance, my father thought that after my studies I would go to Ankara and work in a state bank, earn a lot and stay there. But after university, I went to Istanbul with one bag, called my mother from there and told about the dream of becoming an actor, she answered: "You are killing me! How will I tell dad? And he entered the theater academy, "the artist shared.
TV series hero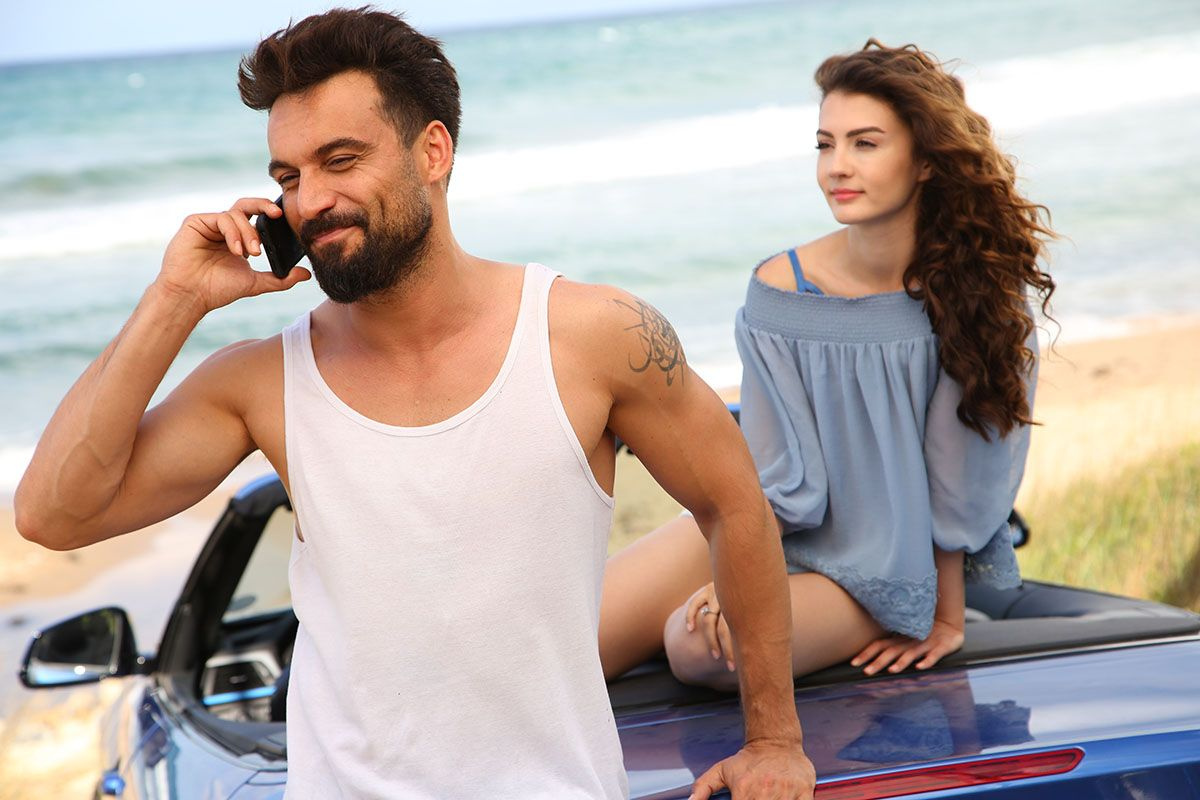 So, in Istanbul, Ali took lessons from actress Shahiki Tekand, and before he began to successfully pass auditions, he worked as a model and a waiter. The debut of the artist took place in the film "It's time for tulips." Well, in the last year, the student was offered a minor role in the sitcom Thanks to Love, and it started – the directors noticed and appreciated the potential of the young Turk.
The main success for the artist was the acquaintance with the singer and director Mahsun Kyrmizygul. The screenwriter concluded that the young actor would be ideal for the role of Berat in the Life Goes On project. Then there was a minor character in "Fleeing the Rain", but in the film "Today's Man of the Palace" Ali played the main character, Fatih.
Glory came to the artist after the projects "Affairs of the Heart", "Time for Love" and "Wonderful Son-in-Law". At the same time, in most of the series where Ali shone, the main theme was relationships and feelings.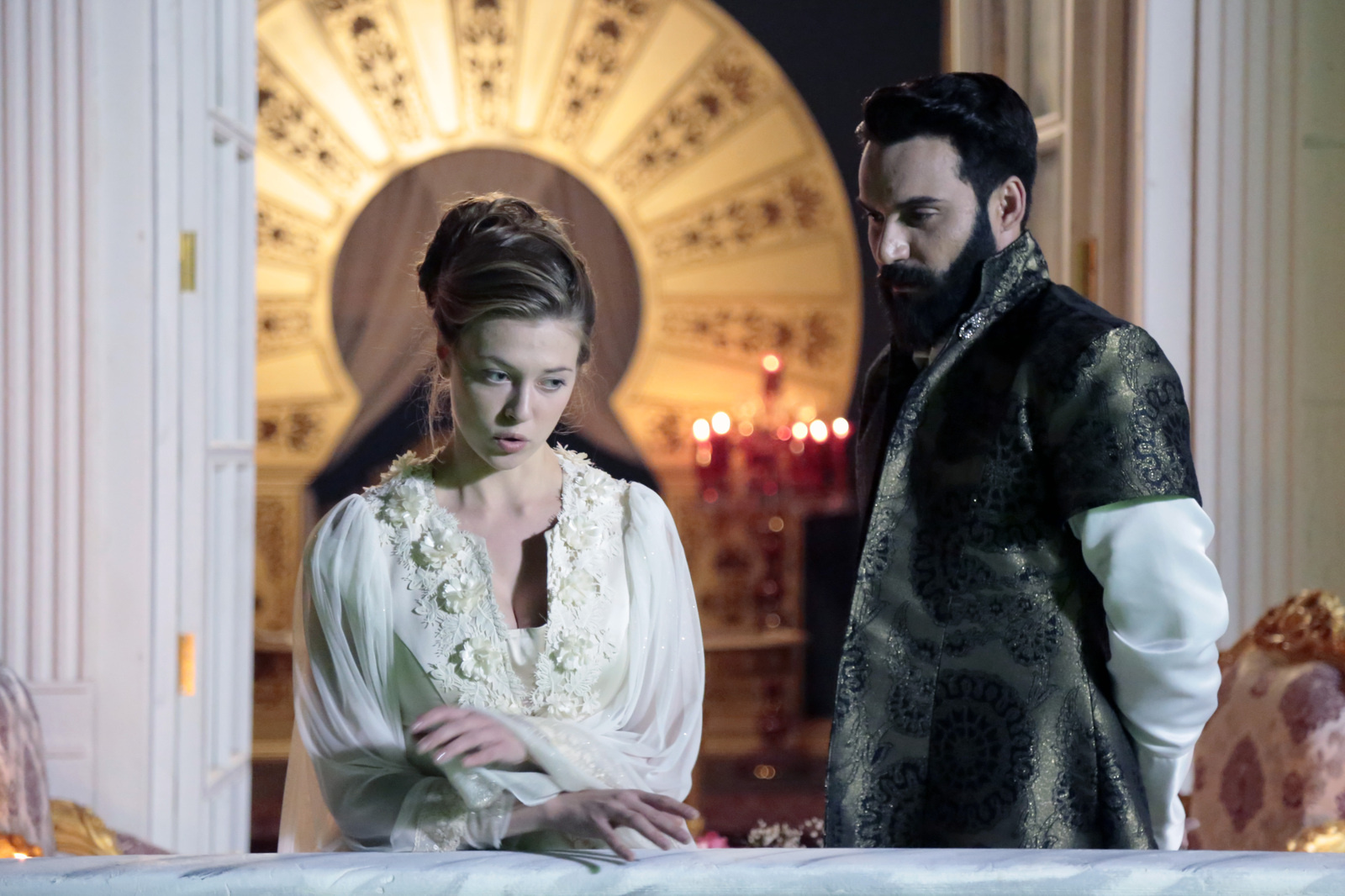 "Why not do more creative sci-fi or horror scenarios? I think it's due to production situations. As an industry, we avoid costs or turn to stories that can generate more value for less. That's why we don't shoot such things, but I think it would be great if we started," Ali Ersan Duru talked about genres.
do not miss"Greedy old man": 79-year-old Al Pacino broke up with his mistress because of money
The artist himself did not hide his admiration for his Hollywood colleagues and dreamed of filming with eminent American directors. "Christian Bale, Leonardo DiCaprio," Ali listed his idols. – Favorite artists that I really like to watch. Also, Martin Scorsese, Quentin Tarantino are directors I would like to work with. I love Tim Burton for having a different opinion. I would like to play at least a small role in Burton's film. I love Al Pacino, my favorite movie is Scent of a Woman. I can add Robert De Niro to these names because of his role in Taxi Driver.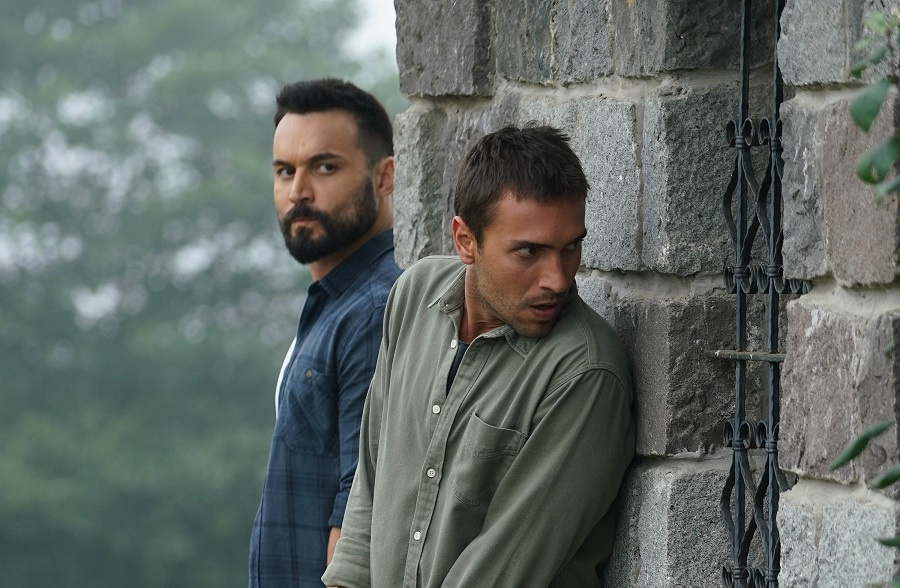 In reality, Ali Ersan Duru continued to act in romantic Turkish melodramas. Especially Russian viewers were hooked by "The Sultan of My Heart", where the artist played Mahmud II. By the way, those close to Ali on the mother's side came from the family of this ruler.
"While working on the role, I took special lessons, they explained to me how to stand, sit and look in order to look exactly like a Turkish ruler. After the 16th century, the sultans changed, they became, in fact, the emperors of a huge state. But Sultan Mahmud was still different… The time of his reign was the heyday, this is a key period in history, the transition to new traditions. I am glad that the Russian audience liked the series, I receive a lot of letters on social networks, and when I flew to Moscow, strangers came up to me and made gifts, for example, a nesting doll and many other things, "said the actor.
do not missThe star of the TV series "Sultan of my heart" starred in "Fashion Sentence" on Channel One
Later, Ali starred in "Tell me, Karadeniz" and the romantic drama "Knock on my door", however, in a minor role. Invitations from directors continue to come in, so fans can not worry about the demand for an idol. But what is going on in his personal life?
Real and attributed novels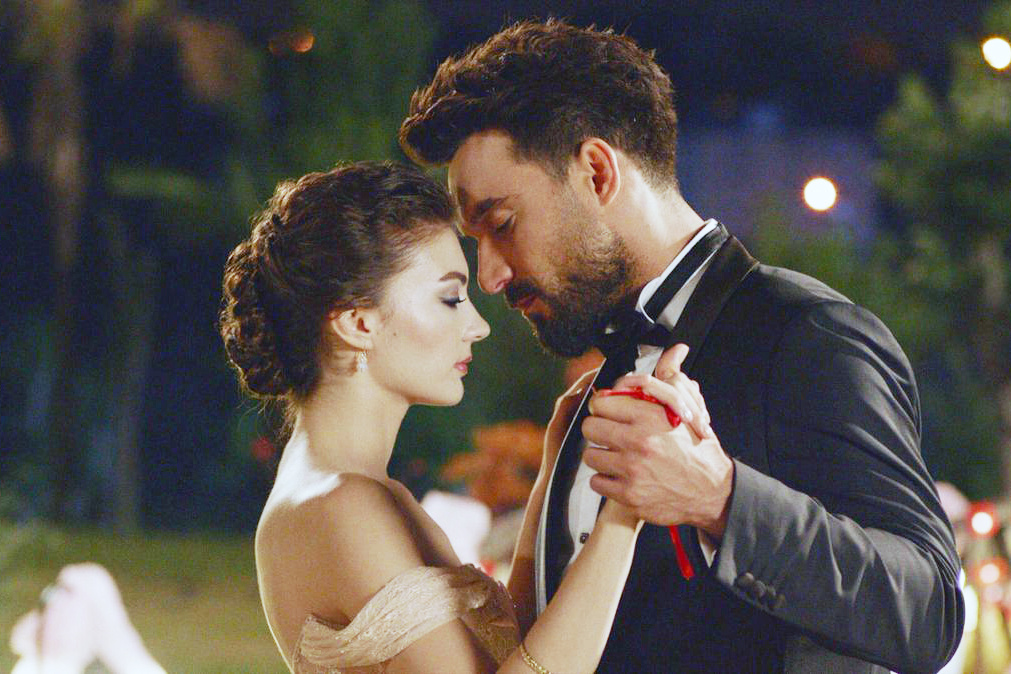 From the very beginning of his career, Ali had a reputation as a heartthrob. But did he conquer so many girls? It is known that on the set of "Wonderful son-in-law" the artist had an affair with his partner, Burcu Ozberk. Russian viewers could see the star in the TV series "The Magnificent Century", where she played a fictional character – Khuridzhikhan Sultan. For a long time the relationship of colleagues did not last.
With the model Bestemsu Ozdemir, who appeared in the Dirty Money, False Love project, Ali Ersan Duru met for two whole years, but this did not lead to a wedding. The next victim of the actor's spell was Jansu Tosun, although colleagues denied the affair and assured that they were connected only by friendship.
do not missThe star of the "Magnificent Century" Burcu Ozberk started an office romance
The real excitement was caused by shooting in "The Sultan of My Heart" with Alexandra Nikiforova, because in the frame the artists looked like a real couple. "Many actresses have been tried with me. Someone dropped out on the initial samples, those who passed the selection were offered to play certain scenes. These episodes were then shown to a focus group, special equipment was attached to the audience, which showed that they react to our couple with a rapid heartbeat. So Alexandra and I got into the project, "Duru explained.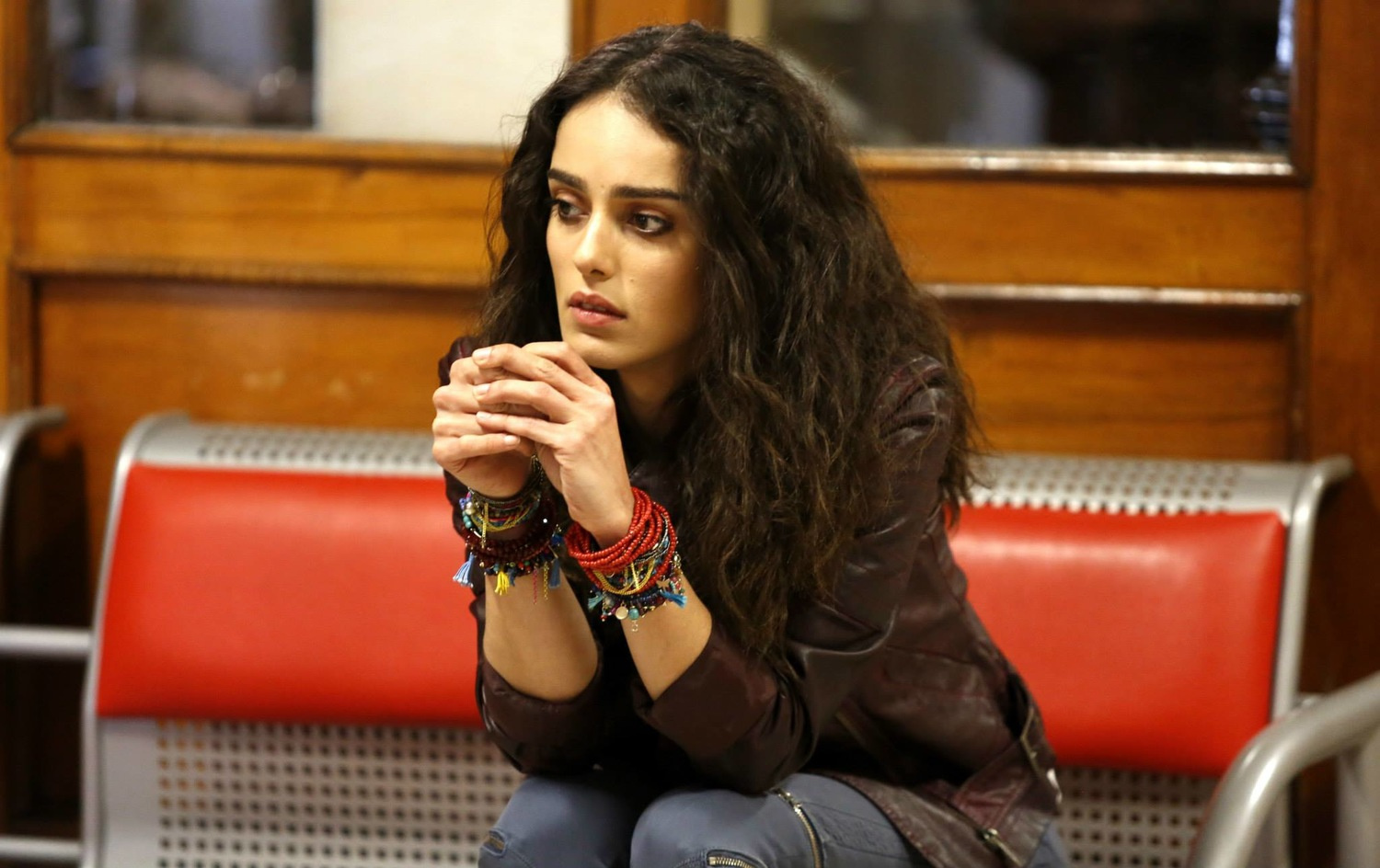 Nikiforova studied Turkish for two months and, according to her partner, spoke delightfully. And although the colleagues were great at interacting in the frame, off the set they remained only friends, no matter how much the audience wanted more. "I think such things should be treated sensibly and at the same time with humor, without depriving people of the opportunity to fantasize, to live in some kind of pleasant fairy tale, if it gives them pleasure," Alexandra reasoned in an interview with StarHit.
do not missAlexandra Nikiforova – about the affair with the star of the series "Sultan of my heart" and relations with Maxim Averin
At the same time, Ali noted that there were no prejudices in his family about mixed marriages, so if he really fell in love with a Russian girl, mom and dad would not prevent the union. So why does an enviable groom remain single? "A woman should never conflict with me, go against me. I understand this very clearly. I am an egoist, nothing can be done about it, "Duru said several years ago, hinting that it was not easy with him.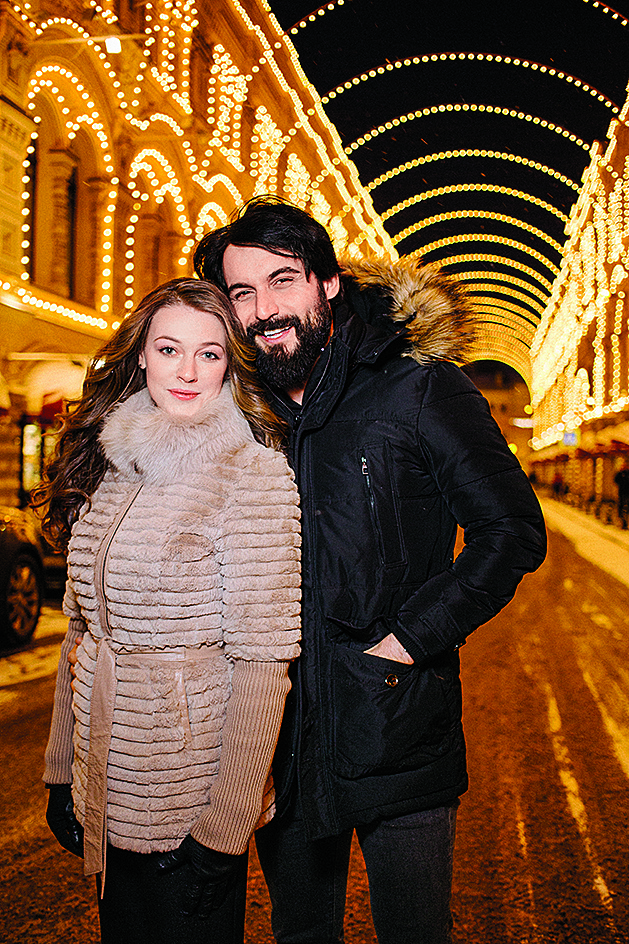 But if Ali used to joke that he would always be free, last year he mentioned that after 30 he seriously thought about the family. "But you can't get married just for the sake of children or just to be with someone next to you. If I see a woman, I feel that she means a lot to me and can be the mother of my children, I can live with her all my life. I want children – a maximum of three, "said the actor.
do not miss"The Magnificent Century" 5 years later: what the stars of the series look like now
In a woman for an artist, character, smile and soul are important. "I can't say that I'm only looking for inner beauty. But if a person has a beautiful heart, you will see it in his face. This is how we speak in Turkey… Sometimes you can see it when you look into a person's face. I had many relationships, some lasted a few months, others a couple of days or a few years, but they all ended. But I don't want any more of these novels, "Ali concluded, inspiring hundreds of fans around the world.
Photo: KIT Film Studio, archive of the press service, social networks, footage from the series "Thanks to Love", "Wonderful Son-in-Law", "Sultan of My Heart", "Tell Me, Karadeniz", "Dirty Money, False Love"
Source: Starhit
Disclaimer: If you need to update/edit/remove this news or article then please contact our support team
Learn more