19 Sep 2022 12:01 p.m

According to Lower Saxony's Prime Minister Stephan Weil, gas will never flow from Russia to Germany through the Nord Stream 2 Baltic Sea pipeline – not even after the era of President Vladimir Putin. The former basis of trust has been destroyed. Economics Minister Robert Habeck sees it that way.
Lower Saxony's Prime Minister Stephan Weil (SPD) doubts that the Baltic Sea pipeline Nord Stream 2, which was completed in 2021, will ever be put into operation in view of the political differences between Germany and Russia, which have been exacerbated by the Ukraine war. "The loss of trust is so fundamental that there will never again be a situation in which a German government can rely on energy from Russia," Weil told the news agency dpa. "Nord Stream 2 will never go into operation", he is very sure about this point.
Actually, the German-Russian partner project should have started operations in the spring. However, in view of the escalating conflict between Russia and Ukraine, the German government temporarily put the certification of the Baltic Sea pipeline on hold in February. Because of the ongoing energy crisis, however, more and more voices had recently been raised after Nord Stream 2 was opened. Among other things, the deputy head of the FDP, Wolfgang Kubicki, demanded in August that "Nord Stream 2 now as soon as possible [zu] open to fill our gas storage tanks for the winter". Editorial Network Germany (RND):
"Gas from Nord Stream 2 is no more immoral than from Nord Stream 1. It's just a different tube."
Kubicki received support for his demand from the ranks of the left. "Since the non-commissioning of Nord Stream 2 also represents a sanction, the opening would be a signal of relaxation in this economic war," said a guest article, for example, which Duisburg member of the Bundestag Christian Leye (Die Linke) together with party colleague Sahra Wagenknecht for the daily newspaper World had written. According to the two MEPs, this step could even lead to Russia considering resuming gas supplies.
Weil, on the other hand, confirmed: "The Russians have long since burned all bridges, by destroying the most important asset in a partnership: trust." Anyone who now agrees to cooperate with Russia, the prime minister explained, must fear being tricked a second time. "This cooperation is irretrievably destroyed. And the West will recover faster than Russia."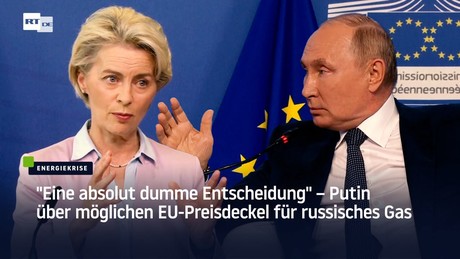 In addition to Weil, Federal Economics Minister Robert Habeck (Bündnis 90/Die Grünen) also spoke out against opening the Baltic Sea pipeline. The Green politician warned that Germany had made a mistake as an economy with its high dependence on Russian gas. As with Nord Stream 1, Russia could prove unreliable when Nord Stream 2 is commissioned.
At the end of August, Russia's state-owned company Gazprom temporarily suspended its gas supplies through the Nord Stream 1 pipeline in the Baltic Sea. The Russian state-owned company referred to technical problems that could not be solved due to the sanctions. Russia is therefore linking renewed operation to the lifting of Western sanctions. Previously, only around 20 percent of the maximum possible amount of gas was transported to Europe via the pipeline. Meanwhile, domestic buyers of Russian natural gas have been able to place bookings for deliveries via Nord Stream 1 for the first time since the shutdown about three weeks ago, according to German data on the pipeline.
However, the nominations so far have only been requests for gas supplies. Actual gas flows are still not recorded. Russian President Vladimir Putin recently said he would put Nord Stream 2 into operation if necessary. However, the federal government continues to reject such a start-up.
More on the subject – Instead of "Nord Stream 2": Russian gas is diverted to Asia
By blocking RT, the EU aims to silence a critical, non-pro-Western source of information. And not only with regard to the Ukraine war. Access to our website has been made more difficult, several social media have blocked our accounts. It is now up to all of us whether journalism beyond mainstream narratives can continue to be pursued in Germany and the EU. If you like our articles, feel free to share them wherever you are active. This is possible because the EU has not banned our work or reading and sharing our articles. Note: However, with the amendment of the "Audiovisual Media Service Act" on April 13, Austria introduced a change in this regard, which may also affect private individuals. That's why we ask you not to share our posts on social media in Austria until the situation has been clarified.
Source: RT
Disclaimer: If you need to update/edit/remove this news or article then please contact our support team
Learn more