19 Sep 2022 10:10 p.m

France's energy regulator warned on Monday that under certain constellations the country could face bottlenecks in the electricity supply in winter. Unlike Germany, France is somewhat less dependent on gas supplies thanks to its nuclear power plants, but cannot cover all its needs with nuclear power.
In France, too, private households could be hit by power outages in severe frosts this winter, the head of the energy regulator CRE, Emmanuelle Wargon, told the radio station on Monday France Info:
"Under no circumstances will there be gas shut-offs in private households. But when it comes to power supply, we may have to make tough decisions about limited shutdowns …
These can last several hours and will be very local – at the community or county level – with prior notification to citizens."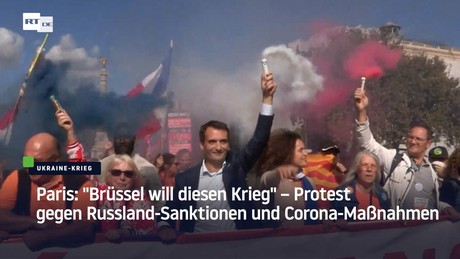 The regulator noted that the shutdowns will not affect critical infrastructure, including hospitals. Extreme measures could be avoided if the winter gets relatively warm, Wargon added.
France relies more on nuclear energy than any other European country and generates about 70 percent of its electricity needs in this way. However, about half of the 56 nuclear reactors have recently been shut down for maintenance purposes, primarily to successively eliminate identified corrosion problems.
more on the subject – Putin: "Colossal mistake" – Green agenda to blame for the energy price explosions in the West
By blocking RT, the EU aims to silence a critical, non-pro-Western source of information. And not only with regard to the Ukraine war. Access to our website has been made more difficult, several social media have blocked our accounts. It is now up to all of us whether journalism beyond mainstream narratives can continue to be pursued in Germany and the EU. If you like our articles, feel free to share them wherever you are active. This is possible because the EU has not banned our work or reading and sharing our articles. Note: However, with the amendment of the "Audiovisual Media Service Act" on April 13, Austria introduced a change in this regard, which may also affect private individuals. That's why we ask you not to share our posts on social media in Austria until the situation has been clarified.
Source: RT
Disclaimer: If you need to update/edit/remove this news or article then please contact our support team
Learn more