19 Sep 2022 3:50 p.m

Cosmonaut Valery Polyakov has died at the age of 80, according to the Russian Space Agency. He spent more than 437 days continuously in space, holding the record for longest stay in space.
The Russian space agency Roskosmos reported the death of cosmonaut Valery Polyakov on Monday. He died at the age of 80. Information on the time and cause of death was not given. Roskosmos extended its condolences to the family and friends of the deceased.
Polyakov spent a record 437 days and 18 hours aboard Russia's Mir space station from January 1994 to March 1995, setting the record for the longest uninterrupted stay in space. The performance earned him the title of Hero of Russia.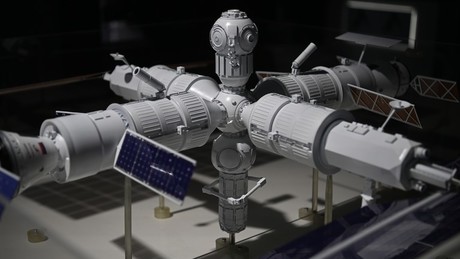 In total, he spent 678 days and 16 hours in orbit on his two space expeditions. He was awarded the title of Hero of the Soviet Union for his first space flight from August 1988 to April 1989, which lasted 240 days and 22 hours.
Polyakov was born Valeri Ivanovich Korshunov on April 27, 1942 in the city of Tula. After completing his doctorate at a medical school in Moscow, he devoted himself to space medicine. "His research helped prove that the human body is ready for flights not only to low Earth orbit but also to space," Roscosmos said in a statement.
In an interview shared by the agency, Polyakov claimed the 170 million miles he's flown in space "is enough to get to Mars and come back."
The family man leaves behind a wife and daughter as well as two grandchildren.
more on the subject – China's Foreign Ministry: US militarizes space
By blocking RT, the EU aims to silence a critical, non-pro-Western source of information. And not only with regard to the Ukraine war. Access to our website has been made more difficult, several social media have blocked our accounts. It is now up to all of us whether journalism beyond mainstream narratives can continue to be pursued in Germany and the EU. If you like our articles, feel free to share them wherever you are active. This is possible because the EU has not banned our work or reading and sharing our articles. Note: However, with the amendment of the "Audiovisual Media Service Act" on April 13, Austria introduced a change in this regard, which may also affect private individuals. That's why we ask you not to share our posts on social media in Austria until the situation has been clarified.
Source: RT
Disclaimer: If you need to update/edit/remove this news or article then please contact our support team
Learn more