6 Aug 2022 2:24 p.m

In view of the ongoing war in Ukraine, former Federal Minister of Economics Peter Altmaier no longer assumes that the Nord Stream 2 Baltic Sea pipeline will ever go into operation. He said that in an interview with the editorial network Germany.
In view of the disputes between the European Union and Russia, former Federal Minister of Economics Peter Altmaier (CDU) no longer expects the Nord Stream 2 Baltic Sea pipeline to ever go into operation, despite high inflation and the threat of gas shortages as a result of the Ukraine war. In an interview with the party close to the SPD Madsack media group belonging Editorial Network Germany (RND) said Altmaier:
"In my opinion, it will never be approved again."
For more than 40 years, the gas supplies from Russia were never used as a political weapon, said the CDU politician with a view to the looming energy crisis. "I could not have imagined that at some point we would have a discussion that we were the ones who no longer wanted gas from Russia." At the time, even Ukraine had asked Germany to continue purchasing Russian gas, Altmaier replied to the statement that Germany had been warned by many Eastern European countries against becoming dependent on Russia for energy policy with the two pipelines Nord Stream 1 and 2:
"The only politician in a responsible position who called on Germany to stop buying gas from Moscow was Donald Trump."
With a view to the situation on the Crimean peninsula, all politicians in Ukraine had only asked Germany from 2014 not to purchase Russian gas via the Nord Stream 2 Baltic Sea pipeline, but instead via the Transgas pipeline running through Ukraine. Because as long as Russian gas flows through Ukraine, the hope of the Eastern European country at the time, Putin will not attack. "We pushed that through at the end of 2019, together with Ukraine and Russia. And yet Putin attacked," said the former economics minister. Even without Nord Stream 2 going into operation:
"In my opinion, it will never be approved again."
At the time, he was convinced that the risk for both Ukraine and Germany was manageable, "despite everything we knew about Putin and his policies." Since the events in Crimea in 2014, the federal government has known "how Putin thinks," Altmaier continued. But NATO's participation in the war was just as out of the question then as it is today. Rather, those involved asked themselves at the time whether there could be a negotiated solution that would allow Putin to respect Ukraine's territorial integrity. "As is well known, that failed."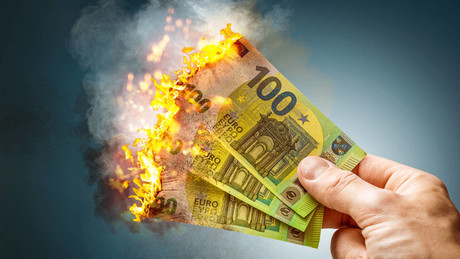 When asked whether it was naïve to continue negotiations with Russia in view of the Crimean issue, Altmaier replied that the West had seen no other way of ensuring Ukraine's security. "Turn off the gas tap? That would have accelerated the escalation of the war in Ukraine," explained the CDU politician. "Other sanctions? They are certainly warranted now, but they would not have affected Russia's ability to wage war."
In view of the growing tensions between Ukraine and Russia in the conflict over the Crimean peninsula, Altmaier, in his function as Federal Minister of Economics, had already tried in 2019 to diversify gas purchases as insurance for emergencies with a view to Germany's energy security. He was the first minister who created the conditions for the construction of LNG terminals. "But no company was willing to book LNG capacities for gas from the USA or Qatar at that time, because the costs were significantly higher than the price for Russian pipeline gas."
In addition, Germany was able to increase the share of renewable energies in the electricity sector to 46 percent with his participation. "Robert Habeck, who cuts a good figure in the traffic light coalition compared to many others, now wants to double it to 80 percent by 2030," says Altmaier. However, the expansion of renewable energies will initially mean that Germany's gas requirements will temporarily increase again instead of falling. "When the wind isn't blowing and the sun isn't shining, the electricity has to be switched on quickly." The local coal-fired power plants "can't be run up and down at will," explained the former economics minister. "That's why replacing coal with gas is right."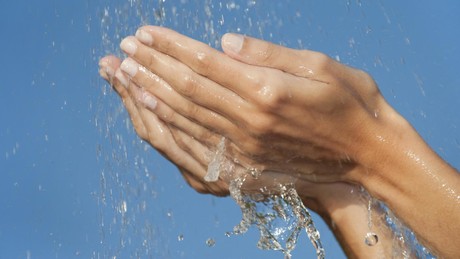 However, since the latter is currently in short supply, against this background the federal government once again allowed the operators of the previously closed coal-fired power plants in Germany to sell electricity from reserve power plants that are fired with hard coal or oil. The derogation is intended to reduce the share of natural gas in power generation in Germany, which was 11.2 percent in June according to the Federal Network Agency. The power plants can now return to the electricity market for a limited period until the end of April 2023 in order to compensate for the reduced gas supplies from Russia.
In view of the worsening energy crisis, the European Union had also agreed on an emergency plan for this winter as part of its strict sanctions policy against Russia, which envisages a reduction in national gas consumption by 15 percent. In the event of far-reaching supply bottlenecks, the EU countries should also be able to trigger a "union alarm" and set binding savings targets. However, it is questionable whether the supposedly binding savings targets will be met by all 27 EU countries. German industry also doubts that. In the energy-hungry chemical and pharmaceutical industries in particular, concerns about a gas shortage are therefore great.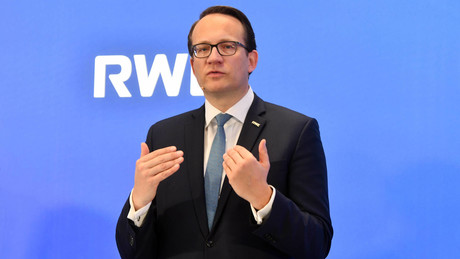 According to the Chemical Industry Association (VCI), the sector is the largest German gas consumer with a share of 15 percent. It requires gas as a source of energy and as a raw material for further processing in certain products – such as plastics, medicines and fertilizers. In order to remain able to deliver, the industry is stocking up on stocks in order to be able to continue to supply customers in the event of a crisis, explained VCI President Christian Kullmann in July. Preparations for emergencies have long been underway in companies. "We are preparing for a throttling or even a cessation of gas imports," said VCI Managing Director Wolfgang Große Entrup.
But it's not just the industry that is facing hard times. Private households are also increasingly confronted with the consequences of the energy crisis. The high energy costs in particular are currently causing dissatisfaction among the population. In addition to the imminent collapse of industry, Germany is also facing drastic social consequences due to the escalating gas shortage as a result of the West's sanctions policy against Russia.
More on the subject – Germany: 600,000 fan heaters sold – experts warn of blackouts
By blocking RT, the EU aims to silence a critical, non-pro-Western source of information. And not only with regard to the Ukraine war. Access to our website has been made more difficult, several social media have blocked our accounts. It is now up to all of us whether journalism beyond mainstream narratives can continue to be pursued in Germany and the EU. If you like our articles, feel free to share them wherever you are active. This is possible because the EU has not banned our work or reading and sharing our articles. Note: However, with the amendment of the "Audiovisual Media Service Act" on April 13, Austria introduced a change in this regard, which may also affect private individuals. That's why we ask you not to share our posts on social media in Austria until the situation has been clarified.
Source: RT
Disclaimer: If you need to update/edit/remove this news or article then please contact our support team
Learn more