There are many stories about the life of Marilyn Monroe, some of them more likely than others. 60 years have passed since the death of the star, and we are still writing about it, which only shows how much influence it had on culture! One of the most interesting anecdotes about the actress's life is the one about the 1951 photo shoot in a potato sack. Marilyn was 24 at the time.
Why did Marilyn Monroe pose in a potato sack?

There are two versions of this story. The first begins at a party in Beverly Hills. Monroe wore a red dress with a deep cut. A journalist there commented that she looked cheap and vulgar. "You'd even look better in a potato sack!" She added. While the current style of Marilyn Monroe would not be controversial, in the 1950s it was even revolutionary. The self-confident and sex appealing actress had a wide fan base, but there were also those who criticized her for not following the conservative model of femininity.
See also: "Honey, you're too fat." How Norma Jean became the goddess of Marilyn Monroe
Mean journalist or promotional plan?

Monroe, whose sense of humor continues to be one of her most underrated qualities, has decided to prove to a journalist that even in a potato sack it will look phenomenal. Producers from the Twentieth Century Fox studio organized a photo shoot, and the actress put on nothing but a canvas bag with the inscription "Idaho Potatoes".
Marilyn Monroe posing in a bag for potatoes / Earl Theisen

Photo: Getty Images

We know that Marilyn was photographed by Earl Theisen, a photographer who worked for Look magazine and collaborated frequently with the actress. We don't know who refined the bag to fit Monroe's silhouette, but it could have been William Travilla, who had been making other iconic outfits for her in eight movies, including a pink satin gown from "Men prefer blondes" (1953).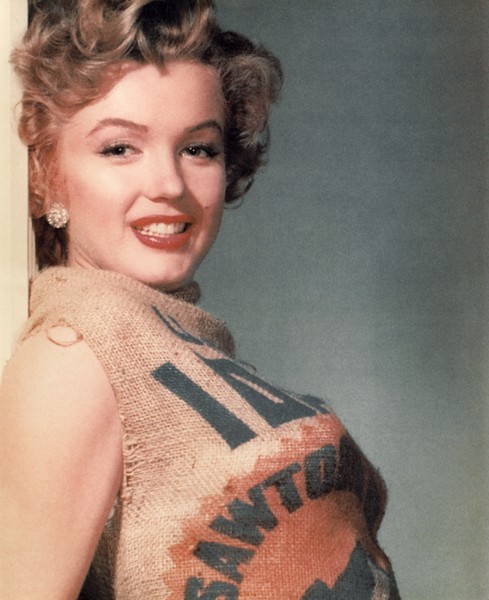 For a dress made of a bag, Marilyn painted her lips red and wore diamond earrings

Photo: Earl Theisen Getty Images

No one was surprised that Marilyn looks beautiful even in a bag. She put on red heels and painted her lips in that color. Apparently, the popularity of the photo was so great that an Idaho farmer sent the star a sack of potatoes in thanks for good PR. However, Monroe did not have the opportunity to taste the vegetables, because they were short of then and other coworkers took them.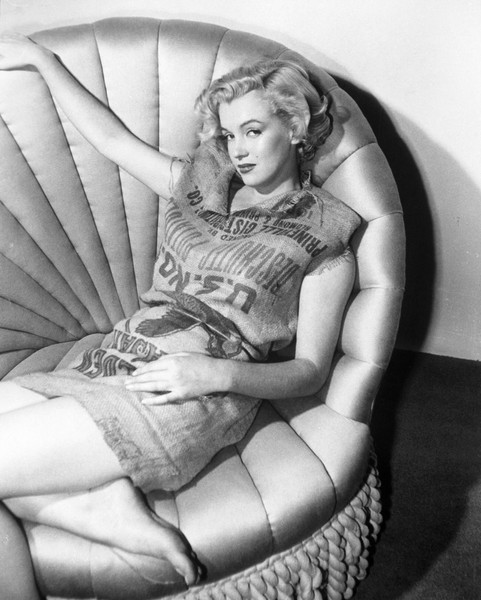 As a thank you, Marilyn was supposed to get a sack of potatoes from an Idaho farmer

Photo: Earl Theisen Getty Images

The second version of the story is less exciting and says that the action was planned by a studio that wanted to prove that their star looks great in everything.
One thing is for sure, if Marilyn lived in the Internet age, this photo shoot would have gone viral. Regardless of the circumstances in which it was created, it shows the star's distance and self-confidence.
See also: "I was a strange wife. I didn't like adults." 10 shocking facts about Marilyn Monroe
Sources: timeline.com, hollywoodreporter.com
Source: Ofeminin
Disclaimer: If you need to update/edit/remove this news or article then please contact our support team
Learn more