when we think of streaming music, we do it with some names in mind such as Spotify, Apple Music or Tidal. They are the big ones and although in Spain most of the users can afford the subscription premium that all these include, in other countries it is not like that. This is what you want to counteract. Nonoki, the alternative to Spotify located in Malaga.
[A la guerra con Spotify desde Málaga: "Nonoki es la propuesta más completa y accesible de música y vídeo"]
This new music platform, conceived by the Noname Hub team headed by Carlos Zehr, aims not only to offer an option that is directly more affordable than these variants, but also to unite in the same service watching video clips and listen to music through them.
For now, Nonoki is a service in beta phase, but it comes with a juicy offer under its arm: Nonoki completely free forever, with the possibility of accessing more than 80 million songs and without any type of song skipping limit, without ads and with a dedicated application. An application, by the way, completely cross-platform.
How is Nonoki?
Nonoki's premise is ambitious. Play music on demand, with the ability to customize your space with playlist and with tabs dedicated to new releases, discoveries, discover songs, and so on. All this free, despite the fact that Carlos Zehr, CEO of Noname Hub and also of Nonoki has specified that the version premium that will be launched in the future will be the most competitive.
The desktop app's interface on the web is certainly similar to Spotify, but cleaner. While Spotify has spent the last few years modifying its user interface to promote your own content (podcasts, own playlists, etc.), Nonoki offers a much cleaner approach, without stress.
In the beginning is everything you need; the playback queue, a list with the new releases and another with the most popular songs of the moment. On the left, a side menu with all the main options (history, songs, albums…) and on the right, the playlist. What Nonoki is looking for is that as soon as you start the application you are already listening to the music you like or, alternatively, that you discover music.
On an aesthetic level, this interface attracts due to its contrasting colors and its clarity. Purple for the general interface and pistachio green for the main elements. Everything is easy to reach, it's placed in a clear spot on the screen, and while it inevitably picks up elements from Spotify, it knows how to distribute them better.
Does it really work?
It is useless to have a beautiful interface if you do not fulfill what you promise. Nonoki has as a great attraction the simplicity of use, something that, as we say, has been getting worse on platforms like Spotify in favor of its own self-promotion. And in this sense, Nonoki complies and with note.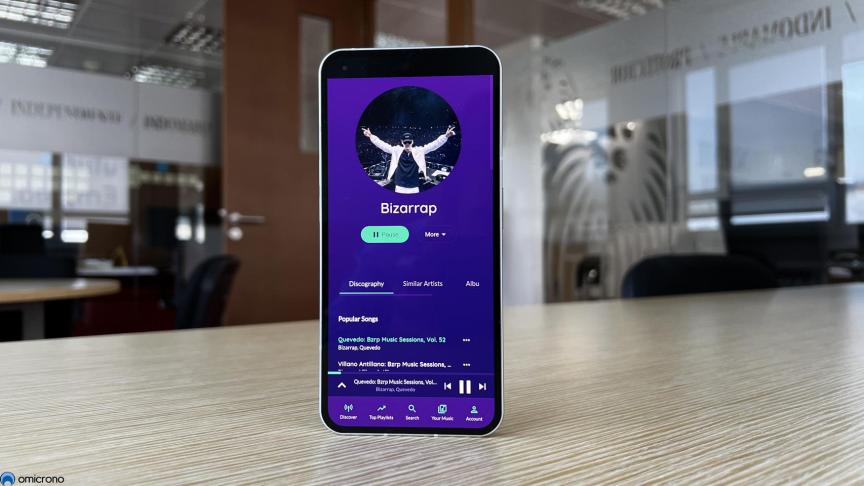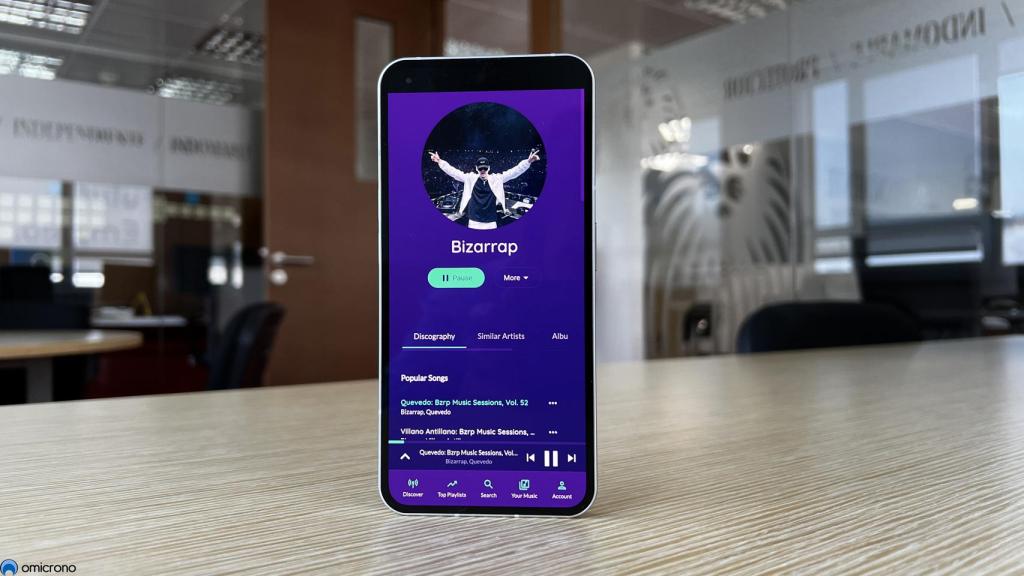 Without paying a measly euro, we can listen all the music we want, no ads and no playback limits. Creating an account in Nonoki is a tremendously simple and fast process, and at the moment you are ready to listen to your music. In fact, the only 'slow' process when it comes to creating your profile is if you want to customize it to your liking, including your own links, your profile picture and the like.
Nonoki does not forget the social component and collects the best features of networks like Twitter. The process of customizing your profile is very complete, and allows you to include descriptions, an image of header and even link to your favorite sites, being able to even modify the title of said links. Nonoki gets a 10 in customization.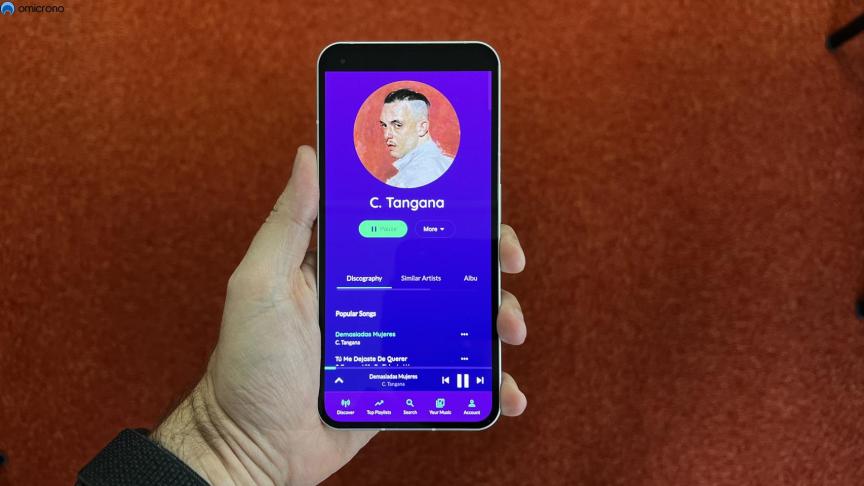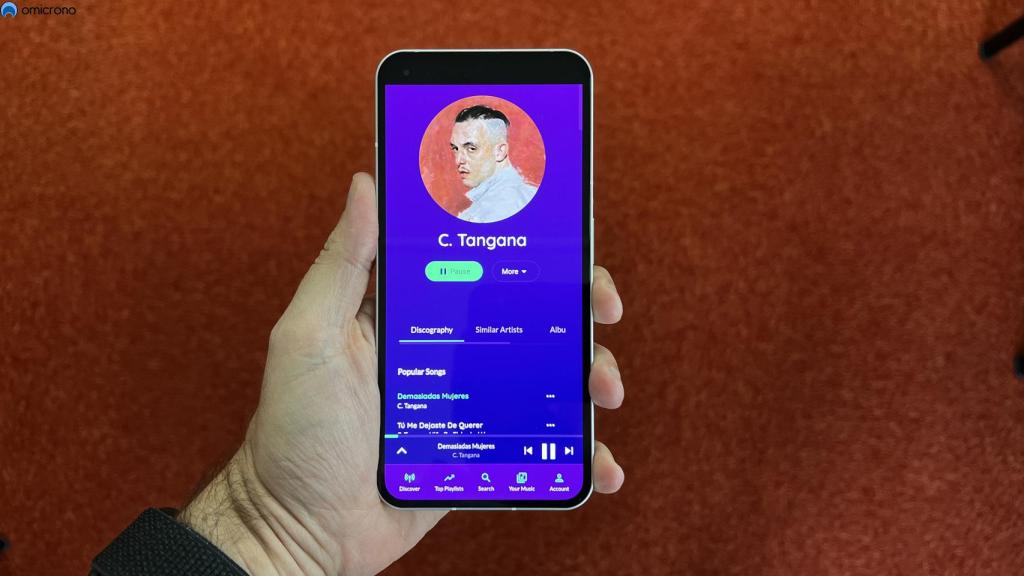 Regarding playback, Nonoki effectively offers the possibility of listening to the songs of the moment, adding to your library more than 80 million songs. The approach of the application is that when you play a song, the video taken from YouTube is played directly, and you can see it directly on the apps, even in full screen. It even allows you to see the lyrics of the song you are listening to.
This adds extra entertainment as it helps you discover video clips that you may not have known about. However, this has a counterpart, and that is that the audio that is played comes from the video clip. If the video clip itself modifies the song for its footage, then you will hear those modifications, instead of listening to the edited song.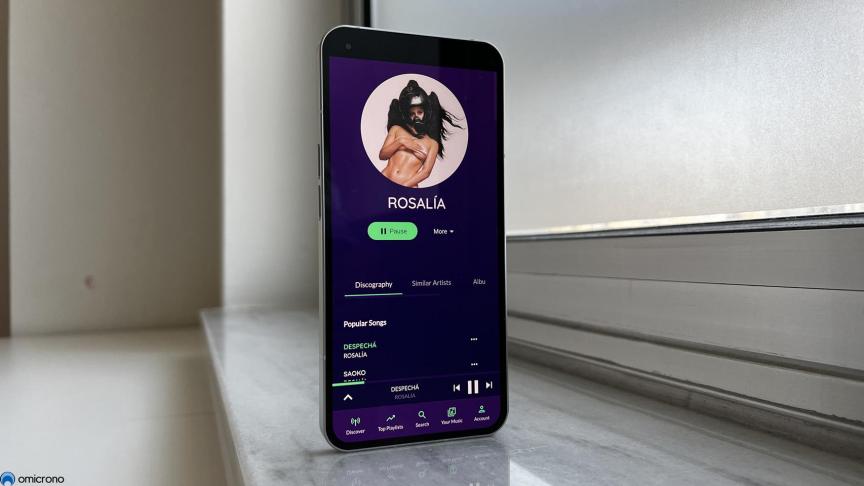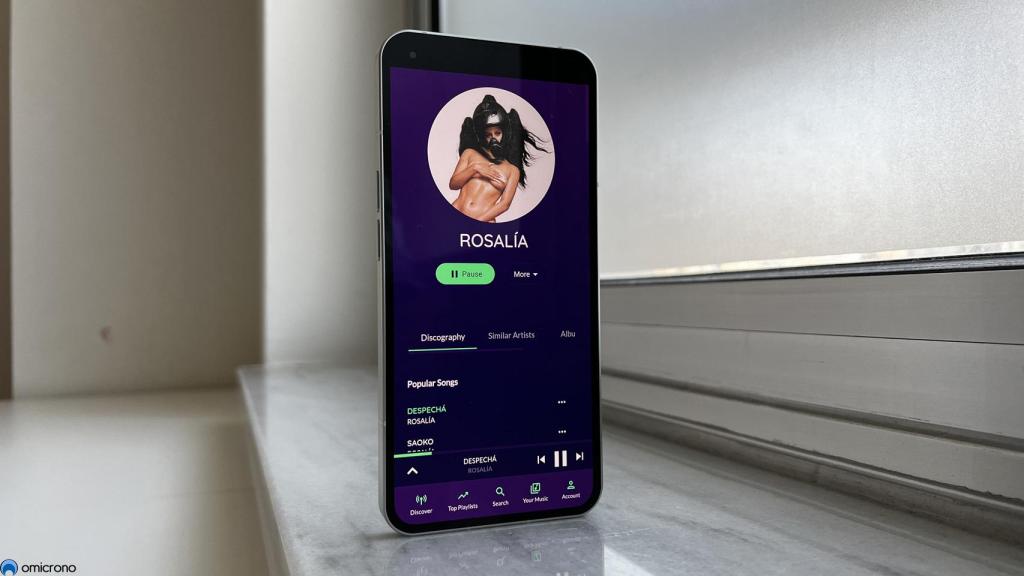 There are several examples. one of the clearest is the song Last Friday Night (TGIF) by Katy Perry, which in her cut for Spotify lasts 3:48 minutes and in the version of the video clip it goes up to more than 8 minutes. Another song, Ghost by the group Alazka, has certain video effects at the beginning of the song, which are not in the Spotify version.
Still, this is a minor point. Not all songs have an edited video clip and on the other hand, part of Nonoki's grace is that you can see your favorite video clips from your application, without leaving it. Furthermore, let us remember that we are paying absolutely nothing, so this is a small 'sacrifice'. We also lose the option of being able to listen to music offline, No internet connection.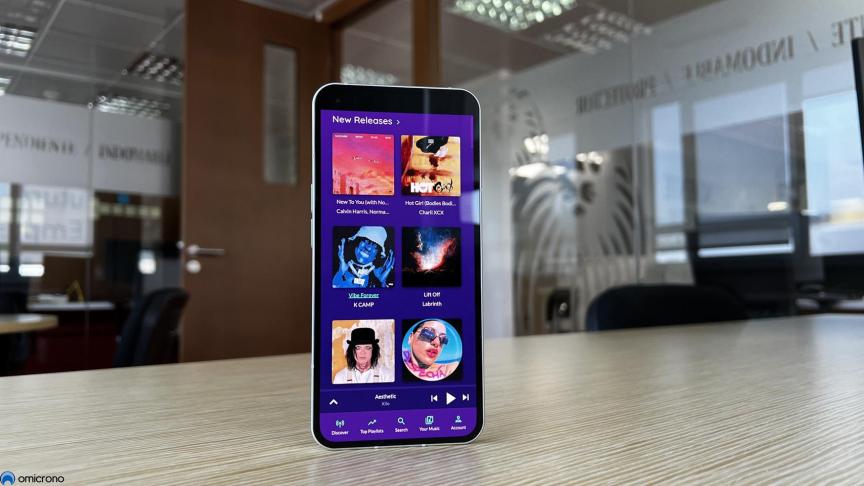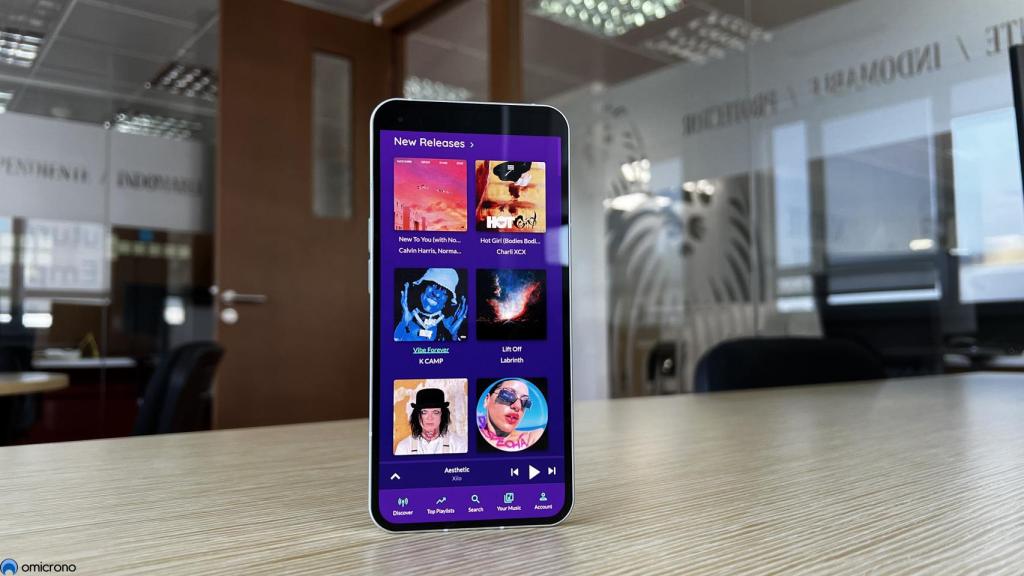 Currently, both the use of Nonoki and the registration within the platform are free. Carlos Zehr already explained to EL ESPAÑOL that the service premium that they will launch will be tremendously economical. It will be available on a wide variety of devices, in more than 180 countries, and it will be so cheap, according to Zehr, it could be worth €9.99 per year, What does Tidal cost for a single month?
Finally, Nonoki gives certain advantages to users who register. As a launch offer, Nonoki launches a raffle of some 3rd generation AirPods among the first to create an account. In addition, they will have access to the application to smartphones. Of course, keep in mind that for now the apps Android; the iOS one will take a little longer.
You may also like…
Follow the topics that interest you
Source: Elespanol
Disclaimer: If you need to update/edit/remove this news or article then please contact our support team
Learn more