*Yuri Dud was recognized as a foreign agent by decision of the Ministry of Justice of the Russian Federation dated April 15, 2022.
Star Stand Up on TNT Stas Starovoitov noted that Dud forgets about objectivity in his YouTube show. The 39-year-old comedian is outraged that Yuri has generalized that all stand-up artists, like Dmitry Romanov, who left Russia, are opposed to the actions of the authorities.
Most of all, Starovoitov amuses that a journalist always justifies himself by saying that he is not versed in everything. "He tells us: "Well, what, I'm stupid! I disclaim responsibility. I said that I'm stupid, well, I say that everyone does it like this. These are very manipulative actions. "It's not a shame to be stupid"… It's a shame! It's a shame at your age, Yura, to ask if it's okay to lick. Is that what you're saying? And all these generalizations: "Standup is the new rap, what?" – the humorist spoke out vehemently on the Ice Ax YouTube channel.
Stas is concerned that not everyone recognizes these signals in Yuri's messages. "It doesn't work for me, because I know the other side, I resent. And most likely, the majority of his audience is: "Well, Yuri said this," he complains.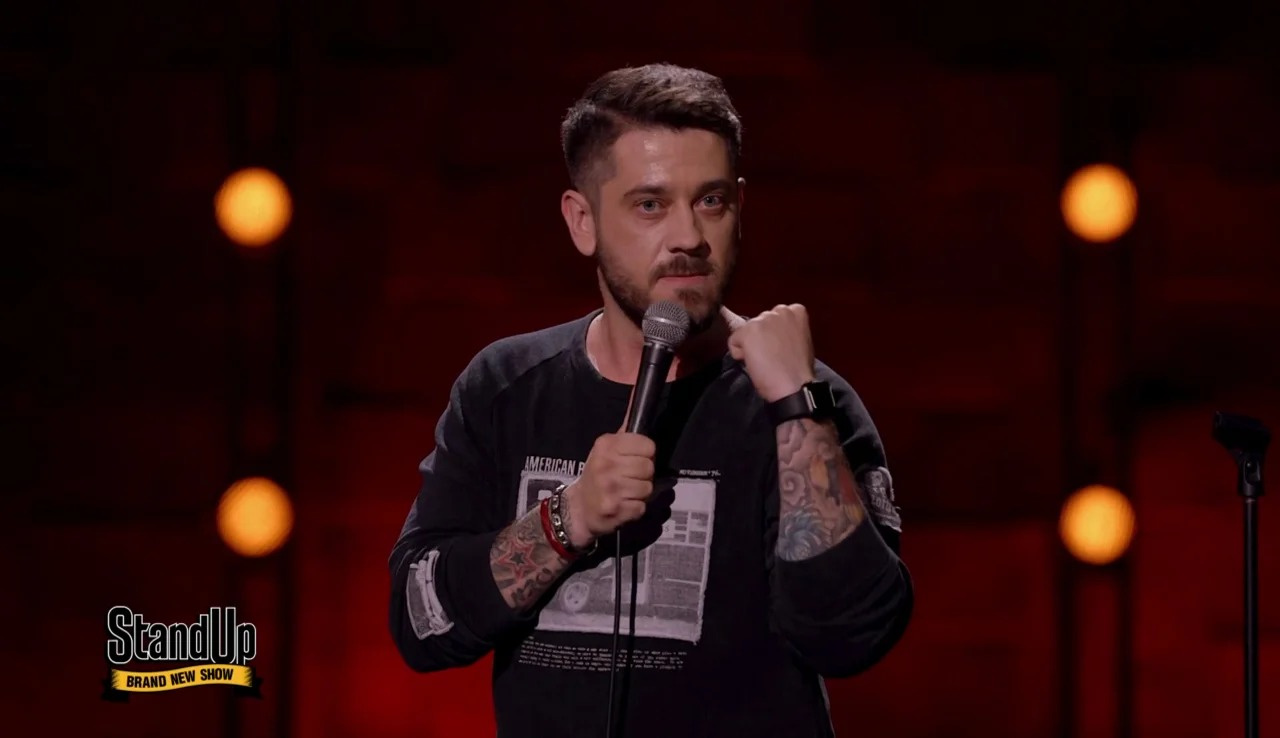 In a conversation with Rinat Yesenaliev, he again mentioned Dmitry Romanov, who was thinking of renouncing Russian citizenship, he is so ashamed of his presence. "I will not say that in the current conditions I am happy with this. Absolutely not. I even thought about going to hand it over, but it takes time. If my citizenship is taken away, I will not be upset," said Romanov. – This is a hassle, perhaps for this you need to go to Russia, get some kind of certificate … I'm definitely not going to Russia. Burn it? Well you can"
do not missStand Up Comedy star Stas Starovoitov: "Nurlan Saburov and Lech Shcherbakov fired. I feel jealous"
The position of the comedian is not at all to Starovoitov's liking, he could not even finish watching the interview with him. "The fact that everything is like this … This, of course, causes great internal discomfort," Stas added. The artist stressed that he would not have left his homeland and was not going to do so.
"I understand the absence of borders in terms of moving, traveling, seeing something better, bringing it to me … But like this, as an emigrant, collect all the gear, dump in some country and sit there," concluded the stand-up comedian.
Photo: Legion-Media, frame from TNT's Stand Up show
Source: Starhit
Disclaimer: If you need to update/edit/remove this news or article then please contact our support team
Learn more