5 Aug 2022 7:02 p.m

"Don't Pay" is the headline for a campaign in Britain to force a cut in energy prices. Organized only via the Internet, the anonymous group has now attracted a lot of attention.
The campaign has set itself a target: one million Britons must sign before it will call for the end of energy bills by October 1st. In the meantime, it has caused a wide range of press echoes and even the government has commented on it.
It's a simple idea: We demand the govt scrap the energy price rises and deliver affordable energy for all. We will build a million pledges and by Oct 1st if the govt and energy companies fail to act we will cancel our direct debits. Read more here: https://t.co/NPF8VQXcHDpic.twitter.com/E4gPenIXiL

— Don't Pay. (@dontpayuk) June 18, 2022
"The idea is simple. We demand that the government lower energy prices and provide affordable energy to everyone. We are collecting one million pledges and if by October 1st the government and energy companies don't act, we will cancel our direct debit mandates.

Millions of us will be eating and not paying our bills this winter. We can't afford that to happen.

We call for the bills to be reduced to a manageable level. We will delete our direct debit mandates starting October 1st if ignored. The campaign starts now, with your help."
According to the completely anonymous organisation, there are already almost 15,000 activists spreading their information across the UK and the leaflet templates have been consulted more than 1.6 million times. The number of boycott pledges is currently 75,000 and is expected to double every two days.
Energy prices in the UK are set by the government; Traditionally, prices are adjusted twice a year. Due to the massively rising prices on the European energy market, the rhythm of these adjustments has been increased to four times a year – the first of October is the date of the next. Forecasts for next winter's cost are £3,600 (€4,300) for the average household. In relation to the prices in March this year, this is an increase of 283 percent.
The charity National Energy Action estimates that by next winter one in three households, totaling 8.5 million, will be unable to pay their energy bills should costs rise above £3,000. Back in March, Caroline Abrahams, director of Age UK, the country's largest charity for pensioners, said: "The support that the government has announced is far from enough. How are those on the lowest incomes, who are already struggling, to to afford basic necessities, find an extra £350 to pay her utility bills – alongside all the increases in other living expenses?"
£350 a month, mind you. So far, the British Finance Minister Rishi Sunak has pledged a one-off support of £400.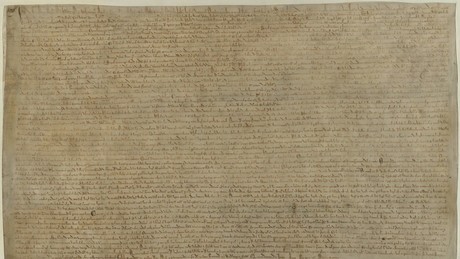 The dispute over energy prices is taking place against the background of a wave of strikes in Great Britain that is impressive compared to the last two decades and has affected British Telecom and the Royal Mail, among others. The idea for the Don't Pay campaign was also born on the sidelines of a trade union congress.
"If even a fraction of those who pay by direct debit stop making payments, that's enough to get the energy companies in serious trouble, and they know it. We want to get them to the negotiating table and force them to end this crisis."
Adding to the anger in the UK is the fact that two British companies, BP and Shell, are reporting record profits this year. Shell's is £9.5 billion, while BP reported £6.9 billion in profit for the April-June quarter alone, the highest in fourteen years and triple the corresponding period last year. In contrast, wages have not increased in recent years, but have fallen significantly in value with inflation, which is forecast to hit 15 percent next year.
In Great Britain it is much more difficult for energy companies to cut off customers than in Germany. However, the poorest mostly have meters that only release the supply if payment has been made in advance (pre-paid meter) and can therefore not take part in the boycott, but they can participate in the organization of the campaign.
The campaign is modeled on the poll tax disputes in 1990, in which 17 million Britons actually refused to pay, which ultimately led to the fall of Margaret Thatcher, but also to street riots in London that lasted for days.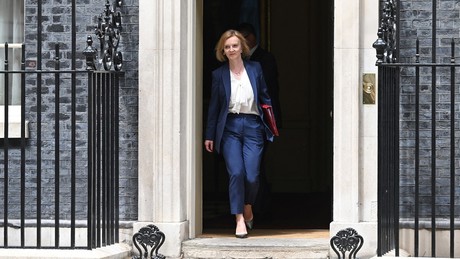 A video by British video blogger Paul Joseph Watson addressing the possible conflicts was age-restricted by YouTube after one day. Not because it would contain scenes of violence (that's just a few seconds of historical footage from 1990), but more likely because the comments contain a variety of depictions of social reality, like this one: "I feel like I like a robbery for the sake of my money. I'm already struggling to pay for the most basic things I need. And I've always been cautious about spending money, but this really scares me, and like you said, Paul, me I have no idea how I'm going to get through next year if it gets worse."
A government spokesman meanwhile commented on the campaign: "These are highly irresponsible messages which will ultimately only drive up prices for everyone else and damage personal creditworthiness. While no government can influence global gas prices, we are giving £37bn in aid to them Households, including the £400 reduction in energy bills."
But neither the campaign nor the government or parliament is talking about the elephant in the room, the fact that the high energy costs are influenced by the government because they are a direct result of the sanctions imposed on Russia. At the start of the Russian military operation, eleven Labor MPs had signed a declaration naming NATO's responsibility. After a reprimand from the party leadership, they withdrew their signatures. Since then it has been permissible to complain about the high energy costs, but the reason for this no longer seems to be openly stated in Great Britain, let alone made the target of a political campaign.
more on the subject – View in the future? Blackout narrowly avoided in London
By blocking RT, the EU aims to silence a critical, non-pro-Western source of information. And not only with regard to the Ukraine war. Access to our website has been made more difficult, several social media have blocked our accounts. It is now up to all of us whether journalism beyond mainstream narratives can continue to be pursued in Germany and the EU. If you like our articles, feel free to share them wherever you are active. This is possible because the EU has not banned our work or reading and sharing our articles. Note: However, with the amendment of the "Audiovisual Media Service Act" on April 13, Austria introduced a change in this regard, which may also affect private individuals. That's why we ask you not to share our posts on social media in Austria until the situation has been clarified.
Source: RT
Disclaimer: If you need to update/edit/remove this news or article then please contact our support team
Learn more